ARGYLE — Make no mistake about it.
Jason Witten isn't just at Liberty Christian for the sake of being there. More than anything, the Dallas Cowboys legend and future Hall of Famer wants to make an impact on the future generation as the Warriors' head coach.
"I like it a lot," said Witten of coaching at the high school level. "Being able to impact kids' lives and teach them the game of football — I think we have a lot of good things that we can do. It's a lot of fun."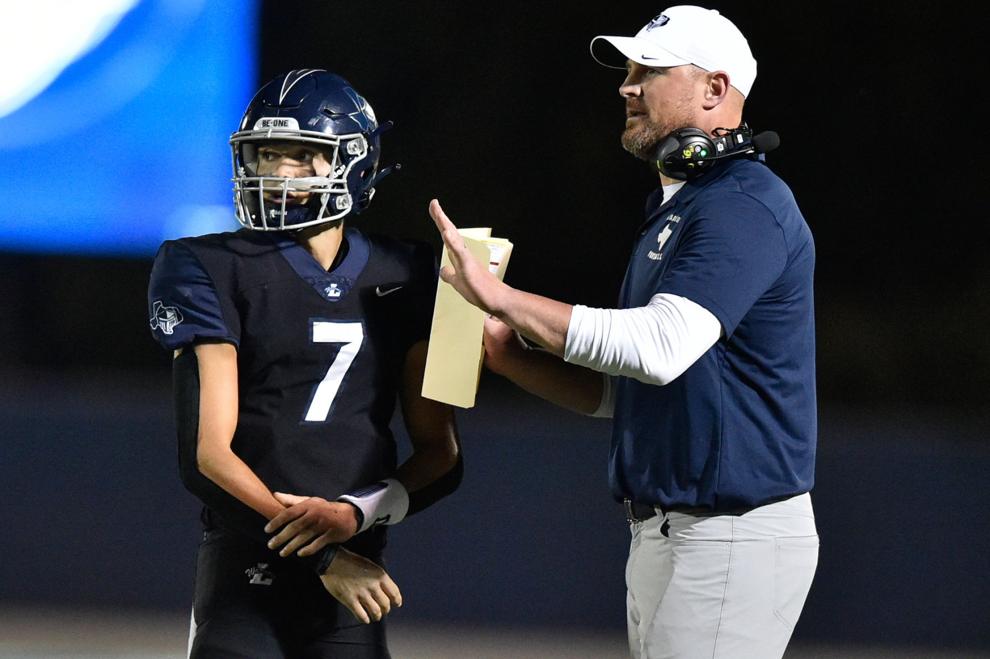 But Witten also wants to win.
That much was evident both by Witten's words and actions during his home coaching debut Friday night. And Liberty had more than its fair share of chances to come away with a victory.
The Warriors forced six Dallas Christian turnovers, but ultimately, only scored off one of them, as the Chargers spoiled Witten's first appearance in front of the Liberty faithful in a low-scoring 7-6 slugfest.
"It was a defensive game," Witten said. "We battled. That's a really good football program, and it has been for a very long time. I'm proud of our kids. I asked them to fight and give everything they had. That's what they did. We had opportunities. We came up short. We'll learn from it and be better moving forward."
Both teams struggled moving the ball in the first half, as Liberty (1-1) managed just 79 total yards in the first two quarters.
Dallas Christian didn't fare much better offensively, but the Chargers were able to bust open a few big plays.
Midway through the first quarter, Dallas Christian got on the board via a 45-yard screen pass to Jalil Brown, who got the edge and broke tackles to make it 7-0.
The Chargers looked poised to go up 14-0 moments later, but a penalty negated a nearly 90-yard pass that would have set up first and goal for Dallas Christian.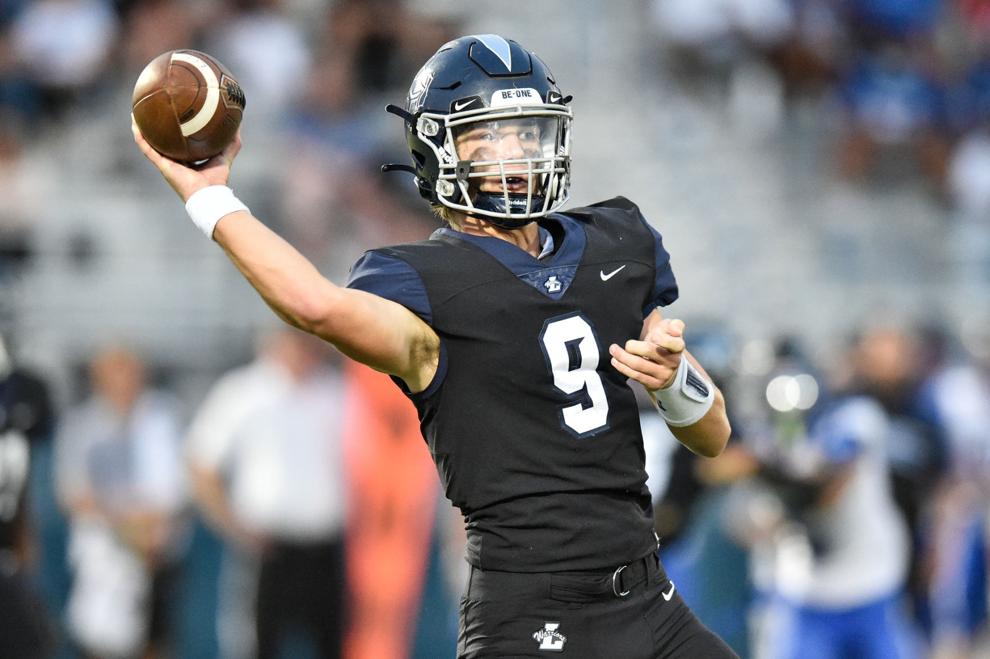 Instead, Liberty's Trai Hampton intercepted Luke Carney on the next play. The Warriors wasted little time capitalizing on the field position, as Jacob Vaughan delivered a 28-yard strike to Michael Zarcone for the score.
But Liberty missed the ensuing extra point, and later in the first half, Witten passed on a chance for a 21-yard field goal that would have given the Warriors a 9-7 lead. Liberty opted to go for it on fourth-and-goal from the 4-yard line, but Steel Doss was sacked.
"We just have to be able to find completions," Witten said. "It seems like everything becomes really hard. You get behind the down and distance and you make it harder and more challenging on yourself. We'll learn from it. I still think we have a good offense, and we'll be better moving forward."
Liberty had multiple chances in the second half to take the lead courtesy of the Warriors' defense.
Wow.

Liberty Christian misses a chip shot that would have given the Warriors a 9-7 lead.

Instead, it remains 7-6 Dallas Christian with 4:24 left. This was about a 28-30 yard try. #txhsfb pic.twitter.com/Q78UXtXWDv

— Reece Waddell (@ReeceWaddell15) September 11, 2021
After intercepting Dallas Christian with under seven minutes left, Liberty attempted a short field goal to take the lead in the waning moments. But the kick was no good, giving the Chargers the chance to run down the clock and escape.
The Warriors managed only 98 yards of offense on the night, as their defense continued to make plays to keep them within striking distance.
"We talk about playing together, and that's what these guys did," Witten said. "They played their hearts out. We just couldn't create anything. [Dallas Christian] is a good team. That's all you can ask for is opportunities. I really like our football team. It's a long season. There's still a lot [left] to play. We'll stay together and be better."