Last season, six of the seven Denton-area UIL volleyball teams made a trip to the postseason.
Combined, Lake Dallas, Argyle, Sanger, Krum, Aubrey and Ponder went 143-103, winning 58.1 percent of their games. The Lady Indians made the longest playoff run, advancing to the regional final, while the Lady Eagles and Lady Lions fell in the third round.
With practices for the 2019 season starting Thursday, we took a look at each area team and storylines to watch in the upcoming year.
Argyle aims for return to state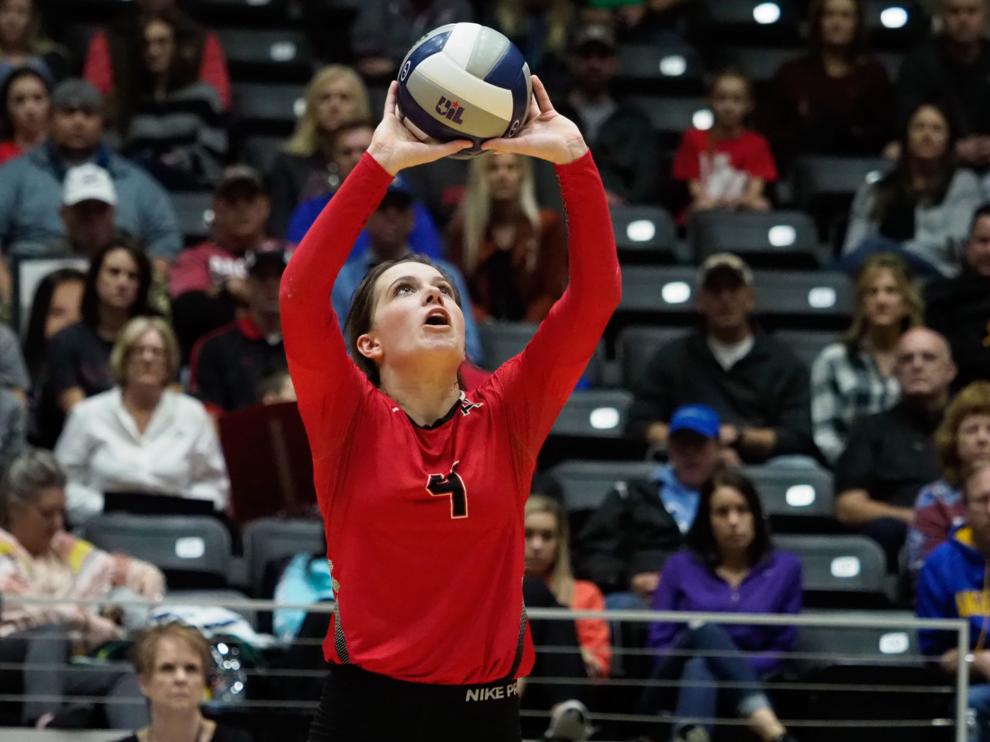 When Argyle lost a heartbreaker to Glen Rose in the regional quarterfinal last year, the loss not only brought the Lady Eagles' season to a screeching halt, it also marked the first time since 2013 that Argyle did not compete in the state tournament.
"I think everybody learned from that," Argyle coach Megan DeGroot said. "If anything, it has motivated the girls. They know they absolutely don't want to feel like that again. It definitely left a mark on all of our hearts."
After making the trip to Garland four years in a row, the Lady Eagles found themselves at home watching district foe and longtime rival Decatur hoist the Class 4A trophy.
DeGroot said that ultimately, the Lady Eagles did not jell at the right time. But she knows her team is determined to not let that happen again.
"It's pure motivation," DeGroot said. "It just didn't come together the way it should have for whatever reason. Everybody had that same feeling of we didn't take advantage of certain opportunities we should have to get better when we needed to. I think that's part of the reason we didn't peak when we were supposed to."
Now entering her third season at the helm, DeGroot returns one of her most senior-laden teams to date.
With seven seniors back, including Arkansas State commits Mariah Hesselgesser and Kassidy Reeves, as well as outside hitter Allie Jones, Argyle appears primed for another run at the 4A crown.
"I think the difference between last year and this year is they understand my expectations," DeGroot said. "When you have seven seniors who are that determined and want to go out with a bang, I think it's going to make a big difference as far as the overall attitude of the team is concerned.
"They're the same kids I've had since I got here when they were sophomores. It is definitely senior heavy, and with that, they bring a lot of leadership, a lot of court time and a lot of experience. I'm really excited."
Lady Lions ready to take next step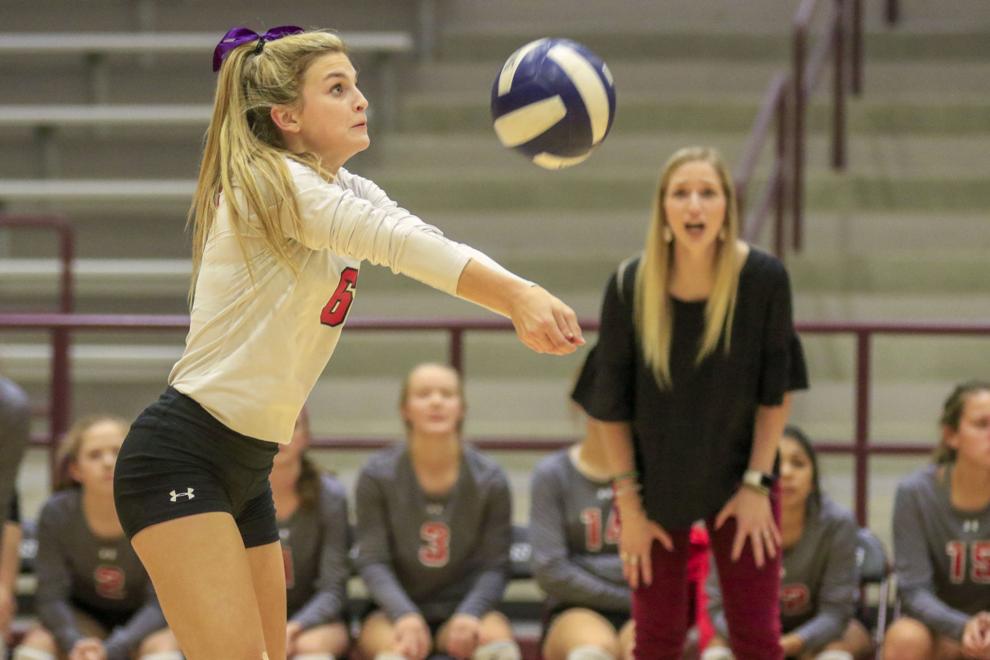 In her first year as Ponder's head coach in 2016, Stormi Snider guided the Lady Lions to an appearance in the regional semifinal before falling to Beckville in five sets.
Ponder nearly made it back to the regional tournament last season, but came up short against Gunter — a team they had beaten twice already — in the third round. The season-ending loss was tough to swallow, but Snider said her team has used it as fuel in the offseason.
"I feel like they think there is some unfinished business with the way we went out," Snider said. "It was the third time we played Gunter and we had beaten them twice before, but it hadn't been easy. I think everybody still has a bad taste in their mouth. We're ready to get that out."
Ponder returns three seniors in 2019, including Rilee Piper, Kylee Anderson and Sterling Wilkinson, as well as a cast of talented supporters.
"I really think our defense and our ball control are strengths," Snider said. "Our offense is going to be pretty solid. I think we have a good overall core unit. They work good together and they work hard together."
The Lady Lions went 33-12 last year, their best record in Snider's tenure as head coach. Ponder took second in the extremely competitive District 9-3A, which included Callisburg, the eventual Class 3A champion.
Ponder's only two losses in district play came against the Lady Wildcats.
"I think it helps having such a competitive district," Snider said. "I think that helps us gear up for the playoffs. No game is easy in that district."
Ponder opens the 2019 season against Van Alystine on Tuesday, Aug. 6.
"With the returners coming back and the ones we're adding, I feel like we have a good unit and are competitive," Snider said. "They know that playoffs are expected and one round isn't acceptable. They have that hunger to win and go deep in the playoffs. I think this can be a good year for us."
Lake Dallas looking to bounce back with new coach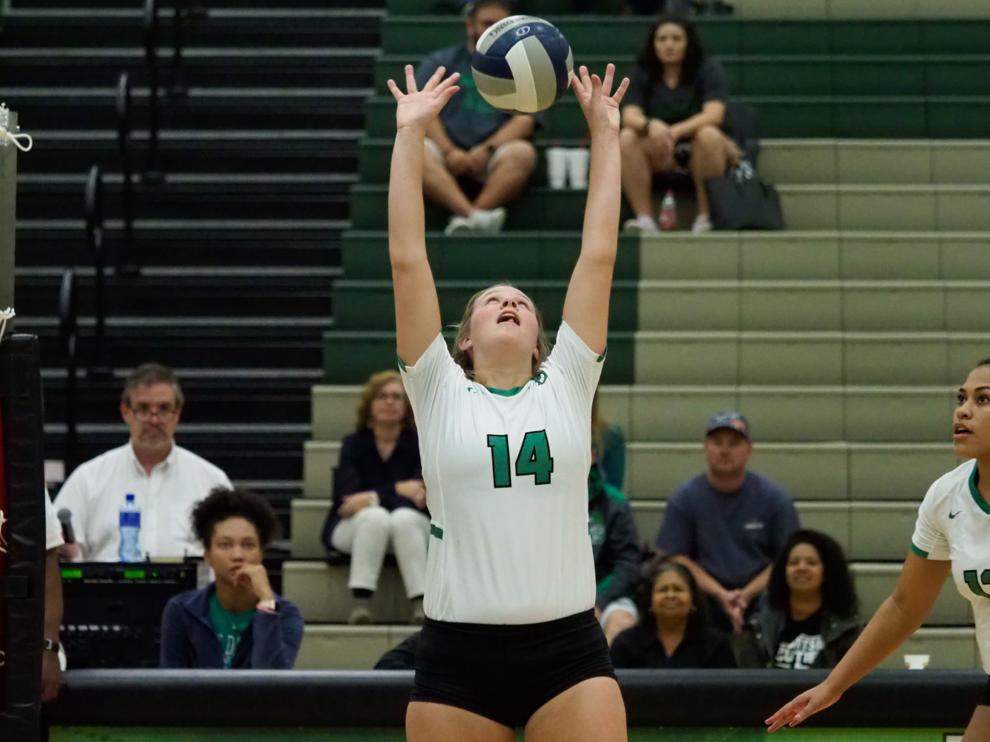 In Lake Dallas' only season under head coach Jason Roemer last year, the Lady Falcons suffered through their worst campaign since 2013. Although Lake Dallas made the playoffs and lost in the first round, the Lady Falcons managed just a 10-28 record.
Lake Dallas is hoping new head coach Kristinn Holbrooks can turn the program around.
Holbrooks will be the Lady Falcons' fourth head coach in as many seasons. Heather Van Noy left the Lady Falcons in 2017 after six years to become the coach at Guyer before Angel Maurter and Roemer each spent one season with the program.
Holbrooks was a well-known figure in the club volleyball scene and was the director and head coach of Club 940. She also has 10 years experience coaching high school, with her last stop coming at Orangefield.
She inherits a team that includes Ruthie Forson, the District 8-5A setter of the year, as well as first-team selections Candace Collier and Caelyn Gunn.
"Being able to build stability and relationships with the kids as a coach who is in it for the long haul is something I'm really looking forward to," Holbrooks told the Denton Record-Chronicle in April.
Sanger looks to reload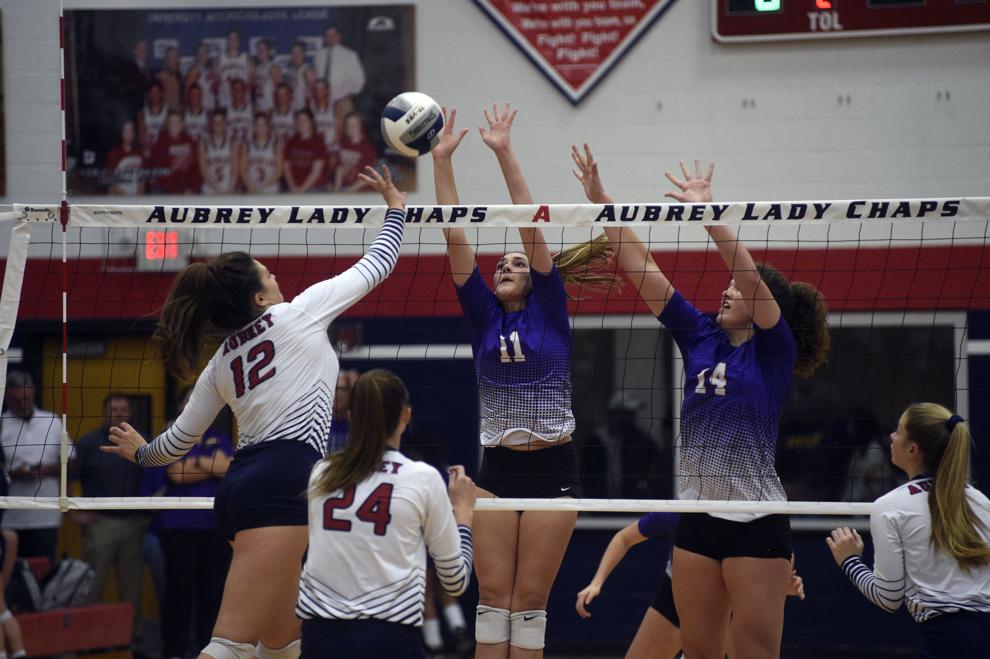 After going 14-19 in 2017, the Sanger Lady Indians responded in dramatic fashion last year.
Led by DRC all-area MVP Sydney Price and first-team selections Kenzie Turkoly and Gabbi Roelofs, the Lady Indians rattled off their deepest playoff run in school history before falling to Melissa in the regional final.
But with Price, Turkoly and Roelofs all gone after graduating, Sanger will be forced to rely on some new faces in 2019 to try and replace that trio's production. Price finished with an eye-popping 459 blocks while Roelofs and Turkoly combined for 590 kills.
The Lady Indians will likely turn to Karli Stanley, the District 11-4A newcomer of the year, as well as 11-4A second-team selection Kaela Wilkerson, as they try to reload once again.
Saylor leads talented Aubrey team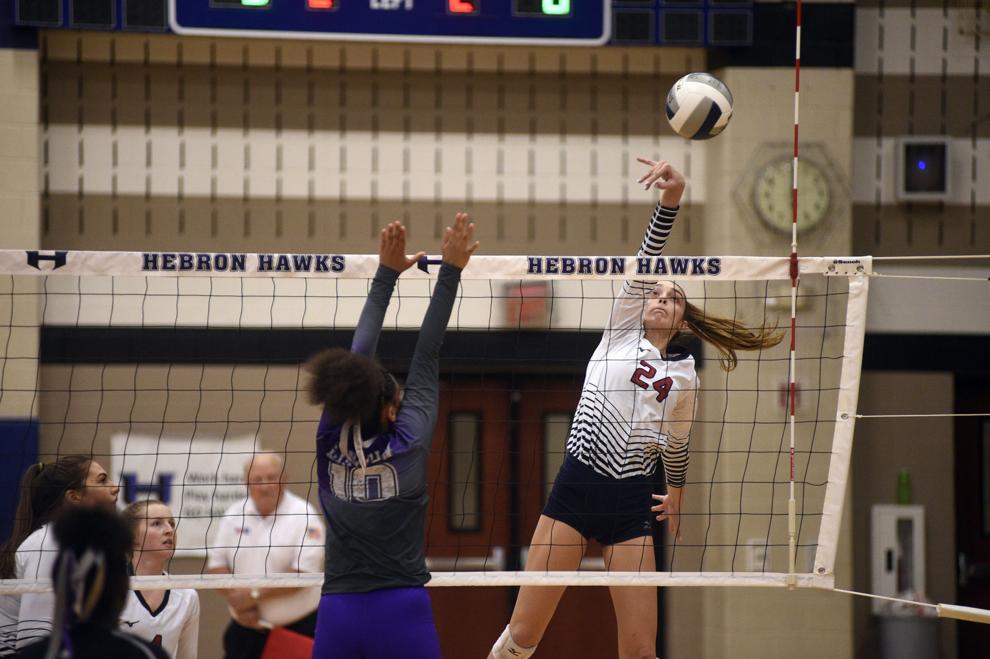 Kaia Saylor was far and away the most talented offensive player in the Denton-area last year, and she will return for her senior campaign at Aubrey.
Saylor put down 598 kills — 139 more than anyone else in the area, and earned offensive player of the year on the DRC all-area team. The TWU commit also made 490 digs, 71 blocks and served 40 aces.
With senior Laney Roos also returning, expectations surrounding the Lady Chaparrals are high after a 27-15 record in 2018 that featured a trip to the second round of the playoffs.
Krum ready for fresh start after trying 2018 season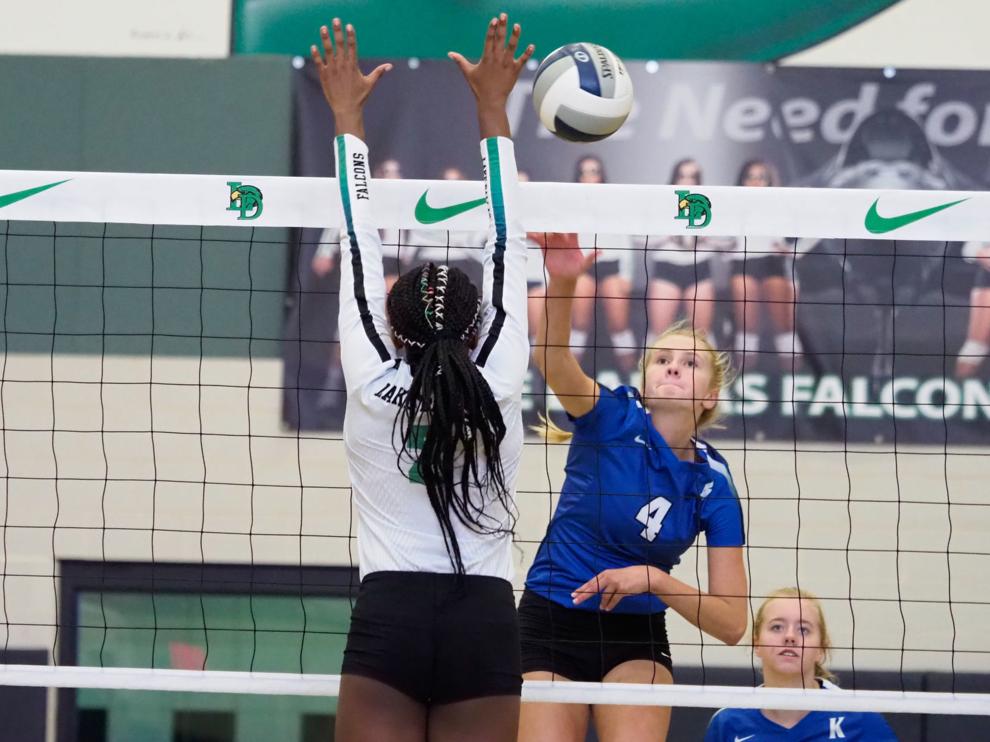 The 2018 season was a trying one for the Krum Lady Bobcats.
Coming off a trip to the regional finals a year prior, hopes in the program were high. But injuries combined with inexperience derailed Krum's season, as the Lady Bobcats slipped from 34-9 in 2017 to 18-13, bowing out in the first round of the playoffs.
Krum standout Reese Robinson missed time last season with an injury, but she along with virtually everyone else is back. Peyton Lucas, the District 8-4A server of the year, will be a junior this fall after tallying 439 kills and 64 aces.
Miranda Guffy will also be a junior. She dished out 541 assists a season ago and will try to help the Lady Bobcats compete in a powerhouse district that includes Argyle and defending state champion Decatur.
Pilot Point eyes playoffs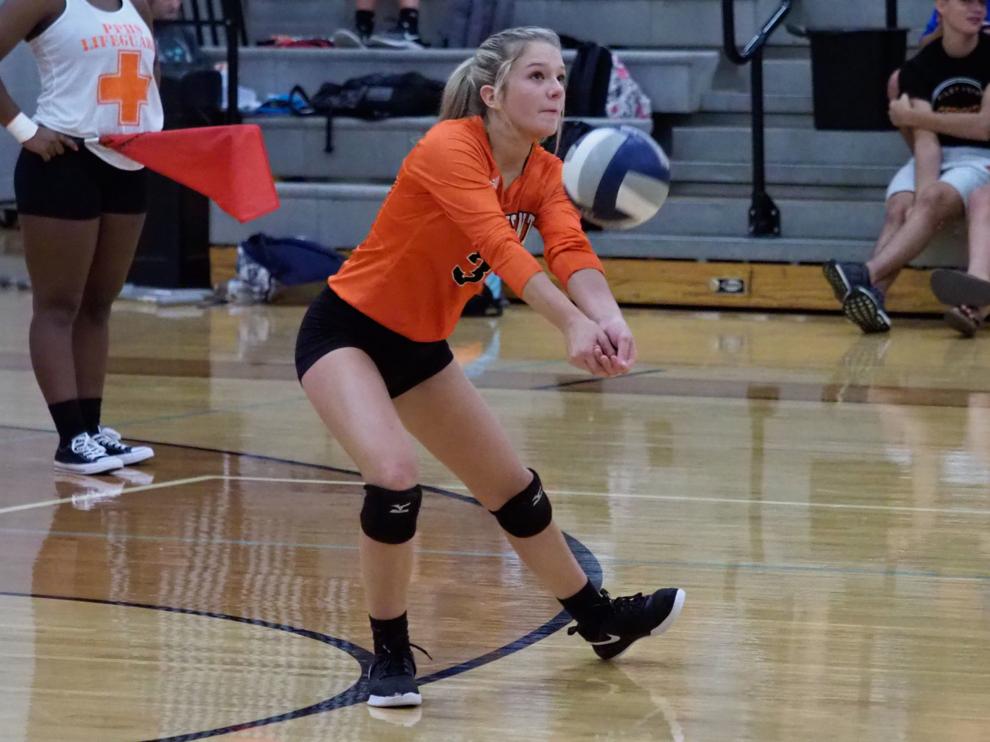 The Pilot Point Lady Bearcats narrowly missed out on a trip to the postseason last year.
Competing in one of the toughest districts in Class 3A that included eventual state champion Callisburg, the Lady Bearcats took fifth, missing the playoffs by one game.
The Lady Bearcats will get sophomore Shelby Malone back this fall, who was a second-team selection on the DRC all-area team. Malone notched 342 kills and 283 digs to go along with 44 aces in 2018.