North Texas Hall of Famer Brian Waters added to his considerable list of accomplishments in football over the weekend when he was inducted into the Kansas City Chiefs' Ring of Honor.
Waters was a tight end and defensive lineman during his time at UNT from 1995-98 before finding his calling as an offensive lineman with the Chiefs.
Waters signed as a free agent with the Cowboys in 1999 but didn't make the team as a tight end. The Chiefs brought Waters in as an offensive lineman ahead of the 2000 season and saw the move pay off when he became one of the best guards in the NFL.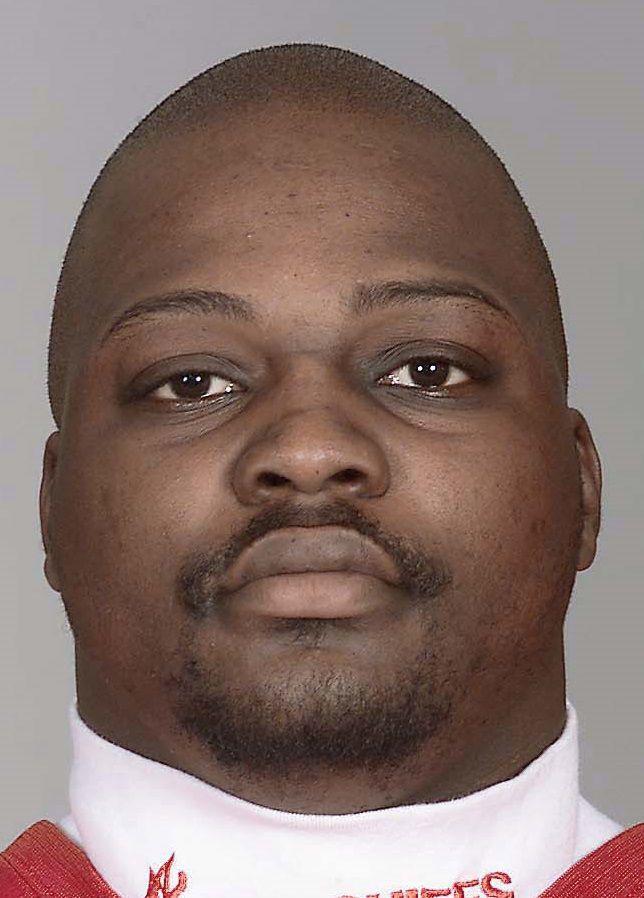 Waters made the Pro Bowl six times, was an All-Pro selection in 2004 and 2005 and was named the NFL Man of the Year in 2009 for his accomplishments on the field and charitable contributions to the community.
Waters played for the Chiefs from 2000-10, spent a year with the New England Patriots in 2011 and finished his career with the Cowboys in 2013.
"To have this come at the end of your career in a place that you love and can't thank enough for the opportunity, and to have your name on the ball, that's big for me," Waters told the Kansas City Star.
Waters is among the modern-era candidates for the Pro Football Hall of Fame this year for his accomplishments during a memorable career. He became the first offensive lineman to be named the AFC's Offensive Player of the Week in 2004, when the Chiefs rushed for an NFL record eight touchdowns in a game.
The Brian Waters 54 Foundation provides opportunities for underprivileged children and low-income families and also provides college scholarships for students in need.
"Brian made the most of his opportunity here in Kansas City, and his work ethic, talent and toughness made him an undisputed leader on the field and in the locker room," Kansas City Chiefs Chairman and CEO Clark Hunt said in a statement announcing that Waters would be added to the Chiefs' Ring of Honor. "Brian also has a tremendous heart of service."
Soccer: Mean Green keep shutout string going
No one in Conference USA has figured out a way to crack the UNT soccer team's defense so far this fall.
The Mean Green are four games into league play following a 1-0 win over UTSA on Sunday and still haven't given up a goal.
That run has UNT (9-3) sitting alone atop the conference standings at 4-0 heading into its second straight week with just one game. The Mean Green will travel to UAB on Sunday.
UNT goalkeeper Kelsey Brann heads into that game with eight shutouts on the season, a total that puts her in a tie for second nationally with seven other players.
Shantel Hutton of Texas A&M leads the country with nine shutouts.
Brann was named the Conference USA Goalkeeper of the Week on Monday, when Dominique James was named the league's Co-Defensive Player of the Week.
Brann made six saves in UNT's win over UTSA and has not given up a goal since a loss at Alabama on Sept. 15.
James blocked two UTSA shots to help UNT extend its shutout streak. She shared C-USA's weekly honors with Rice defender Mijke Roelfsema.
Volleyball: UNT aims to extend winning streak
UNT will look to extend a two-match winning streak on Sunday when it hosts Southern Miss.
UNT rebounded from a loss to nationally ranked Rice last week by rolling past Southern Miss and Louisiana Tech. The Mean Green lost the opening set of their match against the Golden Eagles before rolling to a 3-1 win.
UNT turned around and swept Louisiana Tech 3-0 to improve to 9-7 overall and 3-1 in league play.
Western Kentucky and Rice lead the league at 3-0 in the early stages of the conference title chase. Marshall and UTSA are in a tie for second place with the Mean Green.
"Winning two conference road matches is always great," UNT coach Andrew Palileo said after the Mean Green's win over Louisiana Tech. "Especially with how good we were on our side of the net made it that much more satisfying."
UNT freshman Jordan Burks finished with 31 digs in the Mean Green's win over Louisiana Tech and averaged 6.14 digs in seven sets, a performance that earned her Defensive Player of the Week honors from C-USA.
UNT junior Kaliegh Skopal was also honored by the league, which named her its Setter of the Week.
Skopal handed out a career-high 55 assists in UNT's win over Southern Miss and 44 against Louisiana Tech. She added a season-high 14 digs against Southern Miss.