North Texas coach Jalie Mitchell knew a few days ago that she would see one old friend across the court when the Mean Green face UTSA next season.
The number rose to two this week when her mentor Karen Aston plucked Jamie Carey off her UNT staff.
UTSA hired Aston as its new coach late last month. Aston began filling out her staff late last week and made Carey one of her hires.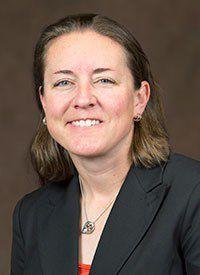 Carey spent last season as Mitchell's associate head coach. Aston hired her to work in the same capacity at UTSA, one of UNT's rivals in Conference USA.
"I am so happy and thankful to be working alongside Jamie again," Aston said in UTSA's statement announcing the hire. "She is such a tremendous coach, with an unbelievable mind for the game. Jamie has played and coached at the highest level and is a willing 'sharer' of her passion for basketball."
Carey leaving UNT for UTSA strengthens the ties between the programs.
Aston served as UNT's head coach in the 2011-12 season before she left to become the head coach at Texas. Mitchell was a member of Aston's staff at UNT and followed her to Texas.
Carey joined Aston's Texas staff in 2014 and rose to the ranks to become the Longhorns associate head coach. Mitchell and Carey worked together at Texas under Aston.
Carey helped Mitchell guide UNT to a 13-7 finish last season when the Mean Green finished 10-4 in Conference USA play and set a program record for C-USA wins in a season.
UNT to play in C-USA golf tourney
The UNT women's golf team will play in the C-USA tournament beginning Monday at Lake Jovita Golf Club in Dade City, Fla.
UNT is set to tee off at 8 a.m. on the 6,267-yard, par 72 course. The three-round event will run through Wednesday.
The Mean Green enter the event with the top scoring average among C-USA teams at 294.62 and are ranked No. 33 in GolfStat's college rankings. Senior Lauren Cox ranks second in the league with a 72.48 scoring average.
Justine Fournand of Florida Atlantic leads the league at 71.80.
UTSA is the two-time defending league champion and is ranked No. 49 nationally.