Editor's note: This article is available free of charge for all readers as part of the Denton Record-Chronicle's continued coverage of the coronavirus outbreak and response. Look for additional articles on the outbreak, available free for unlimited access, at DentonRC.com. To support critical journalism such as this, please consider a digital subscription.
There are a host of ways life is changing on a temporary basis all over the world due to the spread of the coronavirus.
We have gone over several ways the North Texas athletic department has been impacted, including the cancellation of the Conference USA basketball tournament, the subsequent cancellation of C-USA's spring sports and the uncertain status of spring football practice.
One of the other important aspects of the world of college sports that has been interrupted is football recruiting. 
The NCAA banned in-person recruiting on Friday.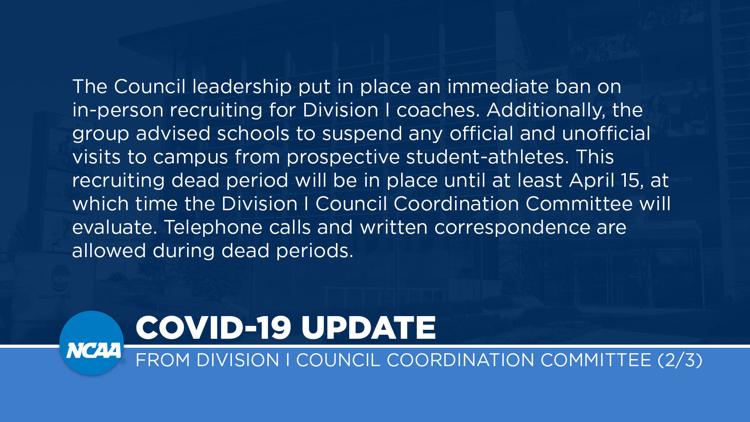 All programs across the country will be affected. UNT will be no different.
UNT's big advantages when compared to other programs in the area and C-USA are location and the quality of its facilities. Apogee Stadium and the Lovelace & McNatt Families Practice Facility are impressive. 
Recruits are constantly on campus for tours, to watch practice and to visit with coaches. A large percentage of those recruits don't have far to travel to get to UNT.
The Mean Green recruit DFW heavily. UNT had just three DFW products in its 2020 recruiting class, but several of its other signees were within driving distance. 
Linebacker Jacobi Johnson and tight end Jake Roberts are both from the Oklahoma City area.
UNT's staff took to Twitter shortly after the ban on in-person recruiting was put in place to give recruits a glimpse of what the program has to sell since those players can't visit campus at the moment.
Each member of the staff sent out a video highlighting UNT's athletic facilities as well as campus venues, including the new student union and classroom buildings.
Every recruiting cycle is important to a program, and 2021 will be no different. UNT struggled in a 4-8 season last year but landed C-USA's No. 1 2020 recruiting class, according to 247Sports.
UNT had three straight bowl appearances to sell when it began putting its 2020 class together. The program won't have on-field success to sell this time around. Personal relationships and facilities are going to be a much bigger part of UNT's pitch.
That's the reason the NCAA's ban on in-person recruiting came at a bad time for the program. 
Fortunately for UNT, it has other avenues to turn to as it looks to put its recruiting class together. 
Putting out a video was a smart first step. We will see how UNT continues to adjust in the next few weeks.