North Texas coach Grant McCasland often says he wants his team to be known for its prowess defensively.
The Mean Green took another step toward that goal on Sunday at the Super Pit, where Conference USA's best offensive teams are frequently struggling to get anything going.
Rice became UNT's latest example in the Mean Green's 79-53 win in the second game of a two-game weekend conference series.
The Owls came into the day averaging 78.6 points and 10.7 makes from 3-point range per game on the season. Rice didn't come close to its scoring average and managed just three makes from 3-point range after UNT repeatedly chased its shooters off the 3-point line.
UNT's solid outing defensively came just three games after a 63-33 win over UTEP that ranked among the best defensive outings in program history.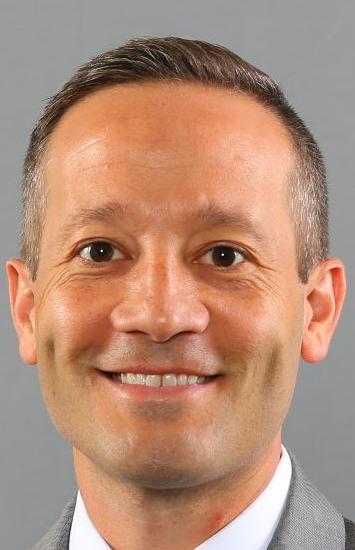 "We definitely want to have that reputation," McCasland said. "If we are good defensively, it gives us the best chance to win. You can win some with a good offensive team, but you can really separate yourself defensively. We want to focus on the defensive end and make this a tough place to play."
UNT (9-5) improved to 7-0 at home this season with its win over Rice that extended its winning streak to four games. What was even more important was that the Mean Green kept pace with UAB while moving to 5-1 in C-USA. The Blazers beat Middle Tennessee on Sunday to improve to 7-1 in the league.
UNT and UAB were supposed to open C-USA play with a two-game series at the Super Pit that was postponed due to coronavirus concerns at UAB.
McCasland didn't want to talk about where the Mean Green stand in the conference title chase following UNT's win over Rice (10-8, 4-6). His approach has been to have his team take the season one game and one defensive stop at a time.
That focus paid off against Rice. UNT won the opening game in the series 79-74 in Houston on Friday and was determined to put the clamps down on the Owls in the rematch.
"They are a really good offensive team," UNT forward Zachary Simmons said. "We slowed them down, which is something we take pride in. We let them score a little too much in the first game. We put a lot of emphasis on what we were doing defensively heading into today's game."
That focus made a big difference. The Owls made nine shots from 3-point range in the opener of the series. Rice hoisted 17 attempts to arrive at their three makes on Sunday.
"They have some good shooters," UNT guard James Reese said. "We wanted to run them off the line and not let them get comfortable."
Rice forward Max Fielder finished with 18 points and was the Owls' only player to finish in double figures.
Simmons posted a double-double with 14 points and 10 rebounds. He was one of three players who finished in double figures for UNT. Reese and point guard Javion Hamlet each finished with 12.
McCasland has vowed to use his bench to maintain his team's energy defensively. UNT played 11 players against Rice and saw all of them score.
"You have to play with so much effort," McCasland said of chasing Rice's shooters. "It's tough to keep going over the top of screens to keep them from getting step-back 3s. We were able to do that because of our depth."
That depth helped the Mean Green post another in a growing run of impressive defensive performances on their home court.
"Year in and year out we want to pride ourselves in how we get stops," Simmons said. "It comes down to that in grind-it-out games."
Rice (10-8, 4-6) – Abercrombie 1-6 0-0 2, Fielder 8-12 2-2 18, Moore 2-5 3-4 7, Evee 3-9 2-2 9, Olivari 2-11 0-1 4, Sheffield 1-2 1-2 4, Poteat 2-5 1-2 5, Lieppert 1-3 1-2 4, Clark 0-1 0-0 0. Totals 20-54 10-15 53.
North Texas (9-5, 5-1) – Bell 3-4 0-0 7, Simmons 7-8 0-0 14, Reese 4-7 2-2 12 McBride 2-6 0-0 4, Hamlet 5-13 0-0 12, Murray 1-2 2-2 5, Jones 3-6 0-0 7, Osumane 2-4 0-0 4, Lewis II 3-3 1-1 7, Jackson 1-1 2-2 5, Robinson 1-2 0-0 2. Totals 32-56 7-7 79.
Halftime – UNT 34-23 Three-point goals – Rice 3-17 (Abercrombie 0-5, Moore 0-3 Evee 1-3, Olivari 0-2, Sheffield 1-2, Lieppert 1-2) UNT 8-19 (Bell 1-2, Reese 2-5, McBride 0-2, Hamlet 2-4, Murray 1-2, Jones 1-2, Jackson 1-1, Robinson 0-1) Fouled out – none Rebounds – Rice 27 (Fielder 8) UNT 34 (Simmons 10) Assists – Rice 8 (three tied, 2) UNT 13 (Reese 3) Total fouls – Rice 10, UNT 15. A – 1,303