Texas Woman's University alumna and Hall of Famer Dianne Baker is the 2019 inductee into the Lone Star Conference Hall of Honor.
After a stellar playing career at TWU and 15 years as head coach of Stephen F. Austin State University which saw her lead the Ladyjacks to the 1986 NCAA Division II National Championship, Baker returned to her alma mater in 1995, when she was named head softball coach following the program's reinstatement. Serving at the helm from 1997-2005, she led the Pioneers to a 285-165-2 (.633) record and was named LSC Coach of the Year in 1999 and 2002.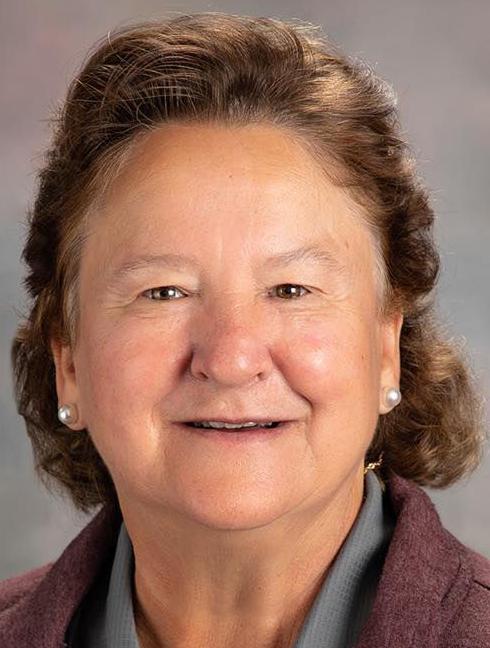 After over two decades as a coach, Baker finished her illustrious career with 785 career wins, cementing her legacy as one of the all-time winningest coaches in NCAA Division II Softball history.
"I'm excited to announce Dianne's induction into the Lone Star Conference Hall of Honor," LSC Commissioner Jay Poerner said. "Her dedication to the sport of softball and longtime success as a coach are indisputable. She is most deserving of this high honor."
During her tenure at TWU, Baker coached nine NFCA/Louisville Slugger All-Americans, one NCAA Division II Diamond Catcher of the Year, 21 All-South Central Region selections, one South Central Region All-Tournament Team selection, three CoSIDA Academic All-Americans, three NFCA All-Academic Teams, 15 NFCA All-American Scholar Athletes, 53 All-LSC selections, 29 Academic All-LSC honorees and 21 Commissioner's Honor Roll awardees. Baker also coached three LSC Players of the Year, one LSC Newcomer of the Year, one LSC Freshman of the Year, one LSC Rookie of the Year, one LSC Scholar Athlete of the Year and 11 LSC All-Tournament Team members.
Inducted into the TWU Athletics Hall of Fame in 1995, she would be named to the National Fastpitch Coaches Association Hall of Fame in 1998 before being enshrined in the SFA Athletics Hall of Fame in 2009. In 2000, Baker received the NCAA Silver Anniversary Award and in 2006, she was honored with the TWU Distinguished Alumni Award.
In addition to her success on the field, Baker is also a speaker, author and a featured instructor in an eight-part softball fundamentals videotape series.
Earlier this year, she presented TWU with a gift of $500,000 for improvements and renovations at the softball facility — the largest single gift to TWU Athletics and the softball program by a living alumna. Last season, the Pioneers' home field was renamed "Dianne Baker Field" in honor of the softball legend.
On Sept. 21, Texas Woman's will host a ceremony, dubbed "Bake's Legacy," recognizing Baker for her contributions to the university and the game of softball.
She becomes just the second inductee from TWU, since Jo Kuhn in 2002, as the only Pioneers with this honor that recognizes outstanding individuals who have brought pride and honor to the conference through their contributions as an athlete or who have demonstrated a long-term commitment to the betterment of the conference as a coach or administrator.