When Kevin Cook arrived at Argyle seven years ago, the Lady Eagles won just four games in his inaugural season as head coach.
Cook knew it would take time to build the program up, but fast forward to 2021, and he has transformed Argyle into a legitimate contender.
The Lady Eagles have accomplished several firsts this season, including winning their only district title in school history. Argyle didn't stop there, though, and now, the Lady Eagles have gone where no other softball team in school history has gone before — the fourth round of the playoffs.
Argyle will square off against Monahans in the Class 4A Region I semifinal in a three-game series at Abilene Cooper High School this weekend.
Game 1 is set for 6:30 p.m. on Friday. Gagme 2 is scheduled for 1 p.m. Saturday, with a third game to immediately follow, if necessary.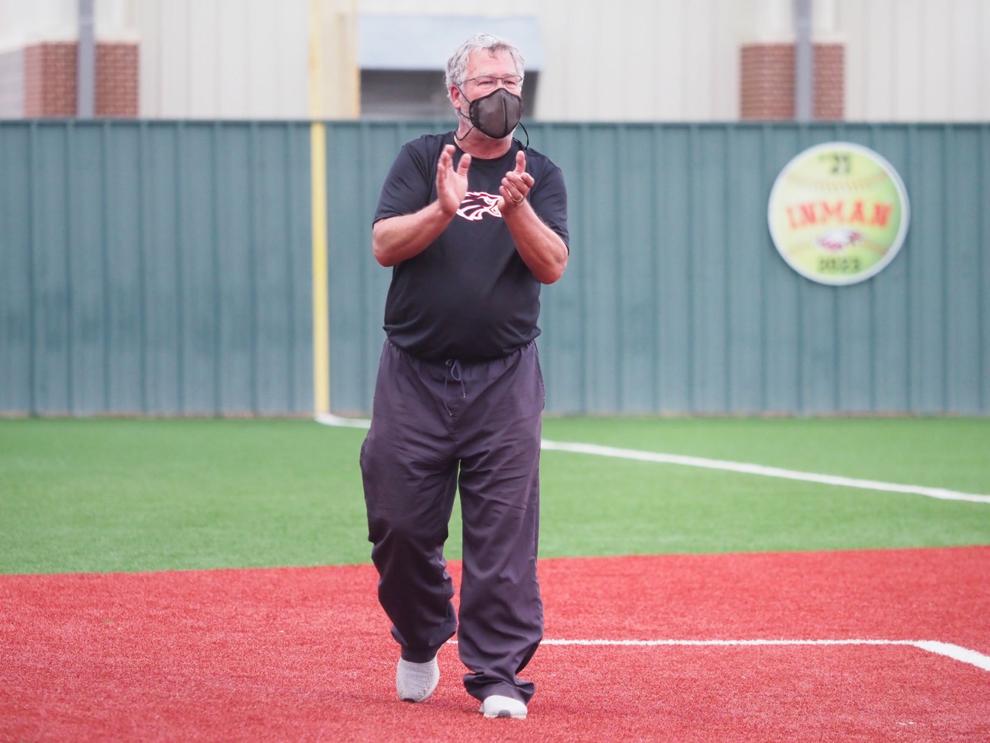 "This is uncharted territory," Cook said. "It goes back to the first year I was here. There have been a lot of girls that have added to the program. We've never had this much talent accumulated on one team. But when I got here, the first year we won four games. We've built on it every year since."
Argyle has certainly done that, as the Lady Eagles enter their region semifinal series with a 24-7-2 overall record.
If that weren't enough, Argyle has also stared elimination directly in the face the last two rounds, only to survive and advance. The Lady Eagles dropped Game 1 against Vernon last week 1-0 before responding to win Game 2 and 3.
The week before against Burkburnett, Argyle won Game 1, but dropped Game 2 and was forced to win a decisive Game 3.
"We've done it two weeks in a row," Cook said. "[We're] staying focused and playing with confidence."
The Lady Eagles have gotten production from up and down their lineup and from their two pitchers, Ava Edwards and Cadence Schrader, during their playoff run. Edwards threw a complete-game shutout in Game 3 against Vernon, striking out 14 to lead Argyle to the 6-0 win.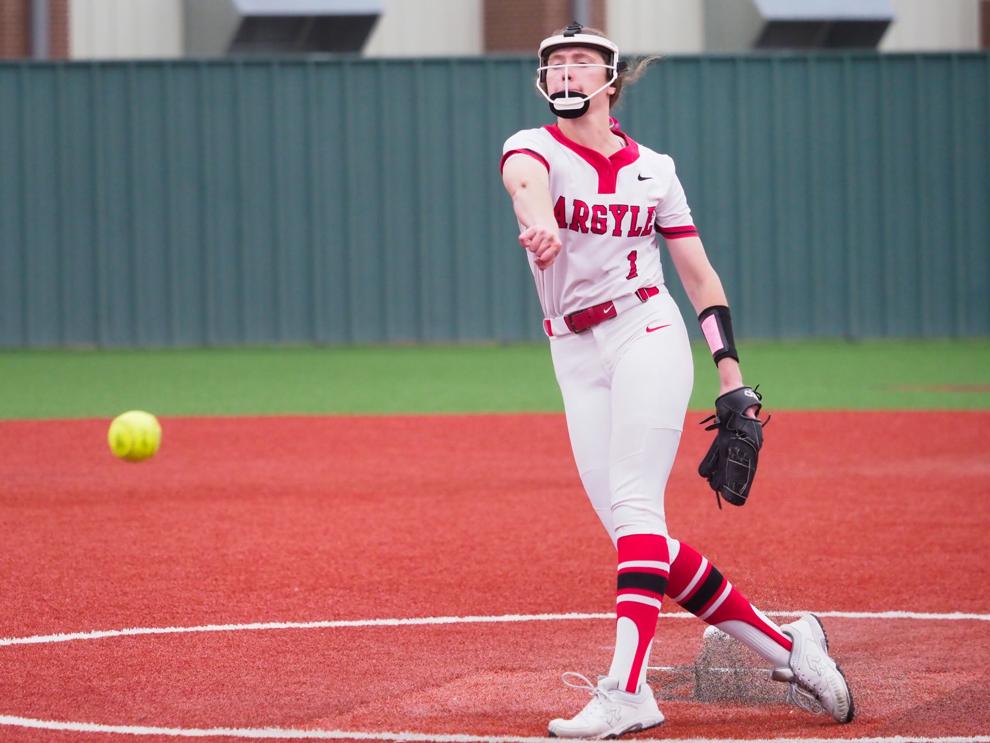 Riley Owen hit a solo home run in the victory, while Taylor Platt, Payton Peck and Grace Stanley also drove in runs.
Cook knows it will take that kind of complete team effort for Argyle to punch its ticket to the region final next week.
Monahans comes into the matchup having already beaten two district champions in Canyon and Sweetwater to make it this far. The winner of this series will play the winner of Seminole and Iowa Park next week with a spot in the state semifinal on the line.
"[Monahans] can hit the ball really well. They're a scrappy, comeback team," Cook said. "It most definitely [will take a complete effort to win]. And that's what they know. They know any one of them can put us ahead with a nice base hit or RBI, all the way down one through nine. And, we've gotten good pitching performances from Ava and our No. 2, Cadence Schrader. Our whole game plan is strike 'em out, throw 'em out."