From 2018-2019, there was no doubt about who was the best team in Class 4A.
Argyle was consistently ranked No. 1 in the state — and you didn't have to do much digging to understand why. In that stretch, the Eagles went 77-1-1, claiming back-to-back 4A championships.
When Argyle won its second consecutive title in 2019, the Eagles had a lineup that featured seven Division I players who went 130-10-2 in their four years with the program. Only two players from that team remain in Tyler Abrego and Ethan Gonzales, although they didn't play much during the Eagles' run.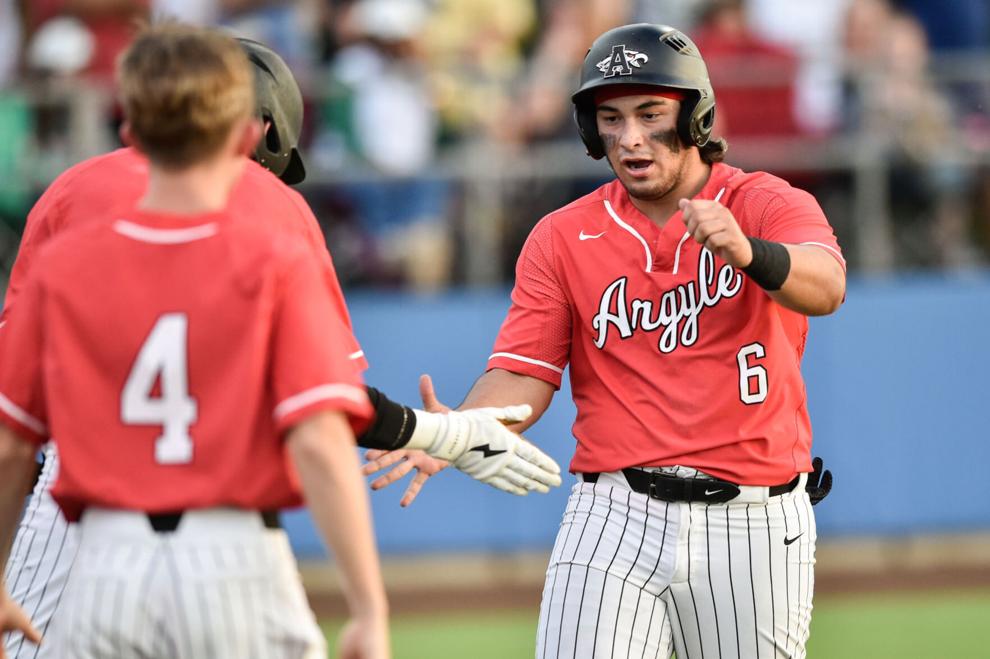 It has largely been a completely new Argyle team this season, and it has been one not many people have known about since the Eagles' 2019-20 season was canceled due to the COVID-19 pandemic.
But unlike the Argyle teams of yesteryear, this group has not gotten the same notoriety as previous squads. The Eagles have seldom been ranked this season despite winning their eight playoff games by a combined score of 79-3.
"I think that's kind of been on their mind," Argyle coach Ricky Griffin said. "They really don't like not getting the same respect those other teams did. They've kind of got a chip on their shoulder. 'They just don't know,' — that's what the kids say in the dugout.
"I think that comes from we weren't a ranked team all year long, which I loved. But they kind of took that, with our program just on reputation, should've had more respect. It didn't bother me at all. I knew if this team improved throughout the season, we were good enough to make another run. That's what they've done."
As the season has worn on, Argyle has done nothing but get more dominant. And now, the Eagles are just two wins away from a return trip to the state tournament in Austin.
All that stands in Argyle's way is a date with Stephenville in the 4A Region I final. The three-game series begins at 7 p.m. on Wednesday at Celina High School.
Game 2 is scheduled for 7 p.m. on Thursday at Abilene Christian. A third game, if necessary, would be at 7 p.m. on Friday back at Celina.
"We've improved throughout the season," Griffin said. "You never know if they're going to do that. We talked about that early — here is where we are now, and here is where we need to be to go back to Austin. We talked about getting better throughout the season, especially offensively. I think that's where we've taken the most strides. We've pretty much gotten solid pitching and defense all year. They took that to heart."
Argyle (29-9) has won 18 of its last 19 games after dropping its lone district contest of the year to Decatur on March 30. In that stretch, the Eagles' only loss was to Whitehouse in a playoff warm-up game on May 1.
And for as good as Argyle's offense has been in the playoffs (averaging 9.9 runs per game), the Eagles' defense may be even better. Argyle has surrendered just three runs in the postseason and has only given up more than three runs in a single game once in the past two months.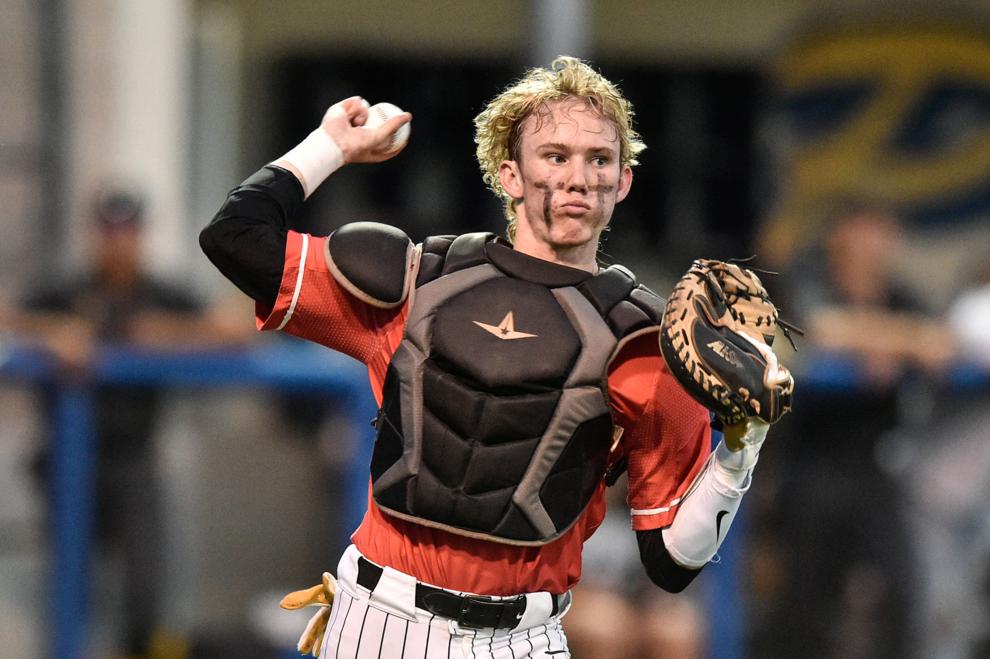 "We're throwing strikes," Griffin said. "Early in the season, especially pre-district, we were walking too many people. Most of our losses were one-run games. But even in those games, if we threw strikes, we would've won those games. That was something we had to fix."
Argyle will now square off against a Stephenville team that has won 16 consecutive games. The Yellowjackets' last loss came on March 27, an 8-4 defeat against Graham.
Stephenville (24-7-1) went on to beat Graham in the region quarterfinal and is averaging 7.3 runs per game.
"Their kids play really hard," Griffin said of Stephenville. "They're going to be more athletic than some of the teams we've been playing in the playoffs. They're aggressive on the bases. They'll bunt the ball, where teams we've been playing just wait to hit a ball in the gap. They are going to move runners and be really active."
The winner of this series advances to the 4A semifinal next week, which will be played at UFCU Disch-Falk Field at the University of Texas.
Argyle never got the chance to defend its title last season after the UIL canceled spring sports due to the COVID-19 pandemic. But the Eagles' dreams of a three-peat are still alive — and this team intends on writing its own chapter in the storied Argyle baseball history book.
"They understand there is an expectation at Argyle of the level of play," Griffin said. "They know they're expected to play at a high level, and it happens in a lot of our sports. We can have some great teams, and then another team will come along and play at that same level. You don't even really have to say, 'I want you to be as good as that other team.' They just know they're expected to do that."