SOUTHLAKE — Argyle had Friday night's game circled on its calendar for a while.
The Lady Eagles had won 16 straight games entering their match against Midlothian Heritage, with their last loss coming against the Lady Jaguars on Jan. 14. Since then, Argyle coach Marc Koke knew the two teams were likely on a collision course to meet again in the region final.
"Before the season even started, you look at the alignment and playoff brackets, and we knew if we were fortunate enough to win our district, and you assume they're going to win their district, then you meet up in the region final," Koke said.
Koke was right — and much like their first game, Friday's match was another tight contest with scoring chances at a premium.
The Lady Jaguars just happened to take advantage of the best opportunity of the evening.
Midlothian Heritage senior Rachel Allen scored the game's lone goal in the eighth minute, propelling the Lady Jaguars to a 1-0 victory over Argyle in the Class 4A Region I final at Southlake Carroll's Dragon Stadium.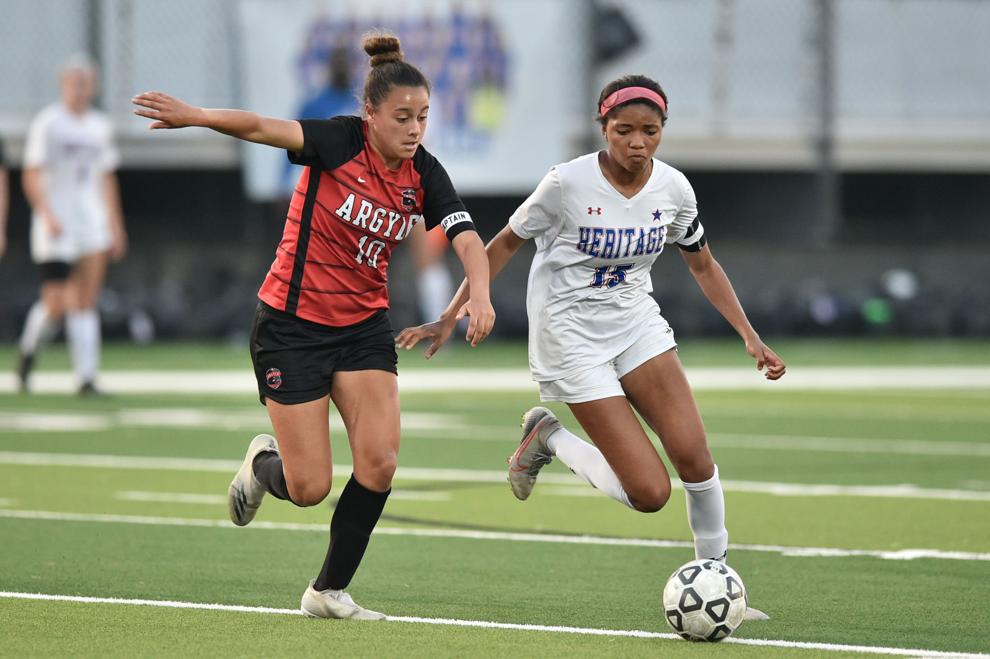 "It's unfortunate," Koke said. "You play a team of that caliber, and you hope it would be for the state championship. But they're in the same region we are."
Allen's goal in the early moments of the game was one of only a handful of scoring chances for either side.
Argyle had a few quality looks of its own to try and pull level, with two of its best opportunities coming early in the second half.
Ella Atkins got behind Midlothian Heritage's back line in the 47th minute and fired a cross into the box that was turned away, and a few moments later, Emma Sheehan made a run that resulted in a scoring chance.
But the Lady Eagles were unable to cash in on either of them.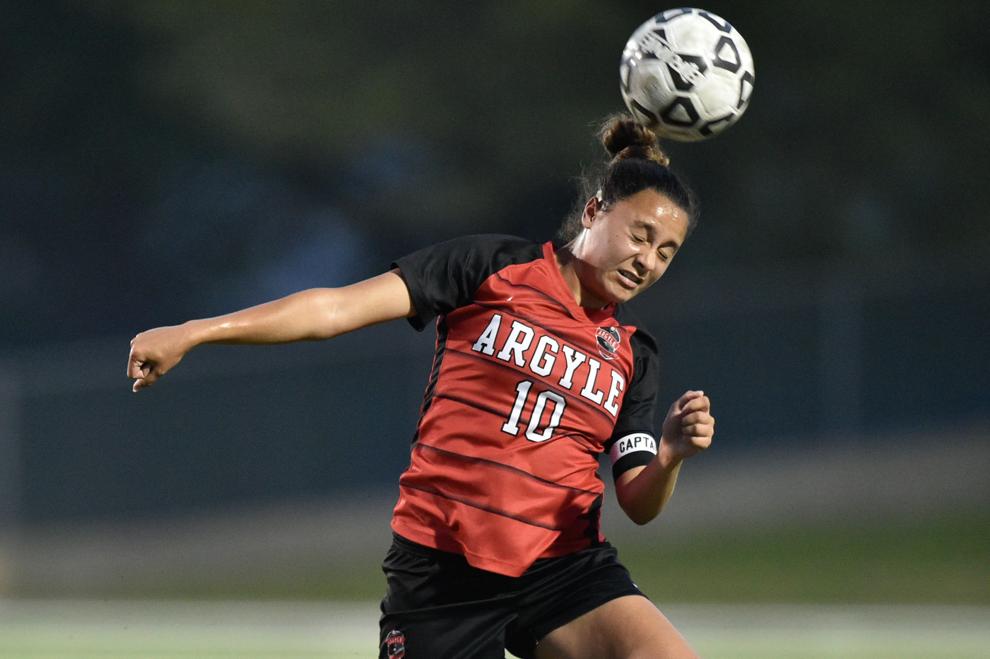 "At halftime, Emma, who's our leading scorer, she's an attacking midfielder for us — she started playing up there with the forwards," Koke said. "If we were going to hit them, we were going to do it on the counter-attack. They're extremely solid in the back, obviously. They haven't given up many goals all year.
"You have to get them on target and make their keeper make saves."
The Lady Eagles' best season in school history ends at 21-4-2 overall. Argyle had never advanced to the region semifinal prior to this year, and Koke said his team without question left their mark.
"I couldn't be any prouder," Koke said. "They fought their butt off. It wasn't an effort thing tonight. They fought. They competed. That senior class left their legacy. It was the deepest playoff run in school history and most wins in program history. They kind of set the bar, and that's the standard we want to reach."