Jace Ruder will start at quarterback for North Texas in its season opener tonight against Northwestern State.
Ruder was locked in a battle throughout fall practice with Austin Aune after transferring in from North Carolina in the offseason. 
Ruder came on late in fall practice to win the starting job.
Both quarterbacks will play. Aune started three games last season when he threw for 1,650 yards and 13 touchdowns.
A source with knowledge of the situation confirmed UNT's plans to the Denton Record-Chronicle on Saturday morning.
Ruder and Aune are listed as co-starters on UNT's depth chart.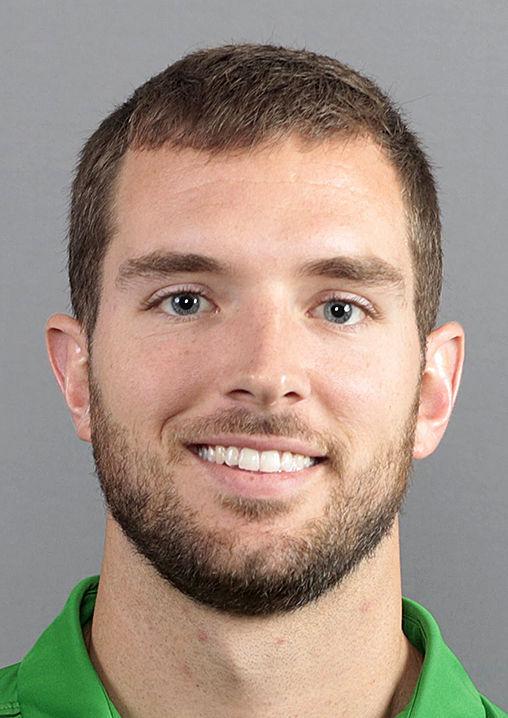 "We have a really good idea of who is going to walk out there first," UNT coach Seth Littrell said earlier this week. "But there is a reason we put an 'or' there. It's still a competition and both guys are going to play. I have a good feeling about where they are at."
Earning the chance to start his first game with the Mean Green marked the next step in a rapid rise for Ruder. He didn't arrive at UNT until after he graduated from North Carolina following the spring semester.
Ruder missed all of spring practice, leaving him little time to get up to speed. He took full advantage of his opportunity. Ruder focused on learning UNT's offensive system over the summer and was ready to compete once fall camp arrived.
"It was a smooth transition," Ruder said in the days leading up to UNT's opener. "I did all my work this summer making sure I knew the offense before camp started. Once you step between the lines, the bullets are flying. You don't have time to learn on the field."
UNT will have a new starting quarterback for the third straight season. Mason Fine started in his senior season in 2019, when he wrapped up one of the most productive careers in program history.
The Mean Green turned to Jason Bean to begin last season. Bean ended up starting seven games while splitting time with Aune, who started three games.
Aune led with 1,650 passing yards and 13 touchdowns last season, despite playing in just eight games. He missed UNT's loss to Appalachian State in the Myrtle Beach Bowl due to a COVID-19 infection.
Bean left the program and transferred to Kansas in the offseason. He won the starting job with the Jayhawks and threw for 163 yards and two touchdowns in Kansas' season-opening win over South Dakota on Friday.
Aune, a former Argyle standout, isn't out of the race for the starting job quite yet. Littrell and his staff will analyze how Ruder and Aune play today against Northwestern State before the Mean Green face a brutal stretch of six games against teams that either played in a bowl game or were invited to one at the end of the 2020 season that was canceled due to the COVID-19 pandemic.
UNT will face bitter rival SMU next week in Dallas.
Being overtaken by Ruder was another blow for Aune in one of the more unusual journeys for a quarterback in college football. Aune signed with TCU in 2012 before changing course after the New York Yankees selected him in the second round of the draft.
Aune went on to play six seasons in the minor leagues before electing to return to college to play football. He spent the spring of 2018 at Arkansas before transferring to UNT.
"My leash is a little shorter being an older guy, but I have the maturity that comes with being older," Aune said. "The urgency is there."
Aune will turn 28 next week.
UNT's hopes to build on a 4-6 season rest in part on its ability to stabilize its quarterback situation and become become more consistent offensively. The Mean Green led Conference USA with an average of 35.2 points per game, but lost games to Charlotte (49-21) and UTSA (49-17) when they were held in check offensively.
Littrell made a few key changes in the offseason to make UNT more consistent. He promoted offensive line coach Mike Bloesch to offensive coordinator and play-caller and added several transfers who are expected to play key roles.
Bloesch served as a co-coordinator last season.
That change could help UNT as could the addition of Georgia transfer wide receiver Tommy Bush and JUCO transfer offensive lineman Kaci Moreka.
By electing to go with Ruder as its starter for its opener, UNT made perhaps its most important change at quarterback.
The Mean Green will see how that decision pays off beginning tonight.