Ryan senior and Maryland signee Abby Buettner remembers the day earlier this season when she was drilled by an inside fastball, leaving her right hand battered and swollen. If that weren't painful enough, she dislocated a finger on her left hand not long after in a collision with a baserunner on a tag-out. Despite those injuries, she never came off the field.
As Buettner looks at both hands now, she marvels at how good it feels not to wince when she squeezes them.
"Everything is back to normal, so in that sense, [not playing due to the coronavirus] has helped," Buettner said. "I'm used to playing through injuries, though. I would have gladly kept doing it. I'd much rather be on a field."
These days, the closest Buettner gets to a field is with the drills she does with her father, Ryan coach Matt Buettner, and 13-year-old sister, Olivia, in their backyard. Maryland coaches have also sent workouts to help their 2020 recruits stay in shape during the pandemic.
If the UIL allows spring sports to resume May 4, Buettner says her first order of business will be to help guide the Lady Raiders to the playoffs for a fourth straight year. But with each passing day, she and other Denton-area softball players and coaches aren't sure if that day will come.
Since March 16, there have been no workouts, organized practices or games.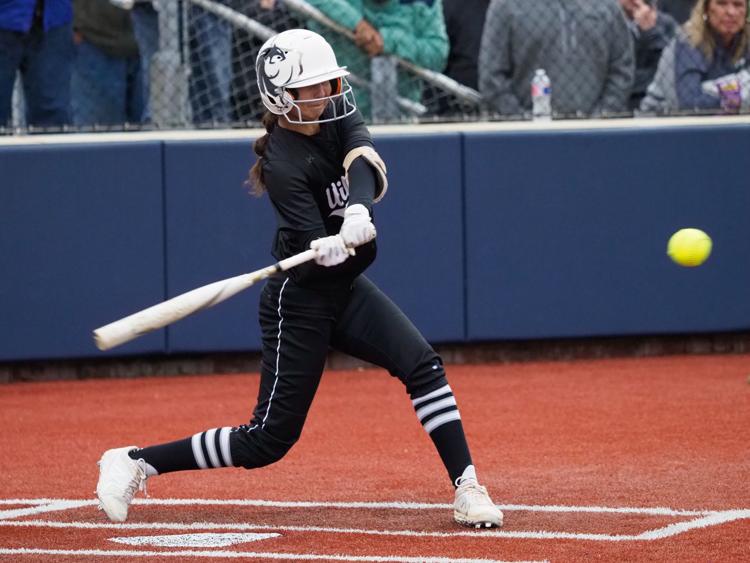 "I feel like something that I've been working so hard for is being taken away from me," said Ryan Gallegos, a Guyer senior and Syracuse signee. "I have the opportunity to play softball in college, but a lot of athletes don't get that chance, and this year was their last playing their sports. It's heartbreaking for them and me that we might not play with our friends and classmates ever again. My team meant the world to me, and it's hard not seeing them every day."
Denton coach Maggie Stephenson agreed.
Before all athletic activities were suspended, the Lady Broncos were 16-5 (including a 2-0 start to district play with wins over Ryan and Justin Northwest).
It was easily the best start in program history. Their lone seniors, Taylor Pizzica and Reagan Wright, are multi-sport athletes and were each close to setting new program records in several categories. That includes Pizzica's run at the single-season and career stolen base record.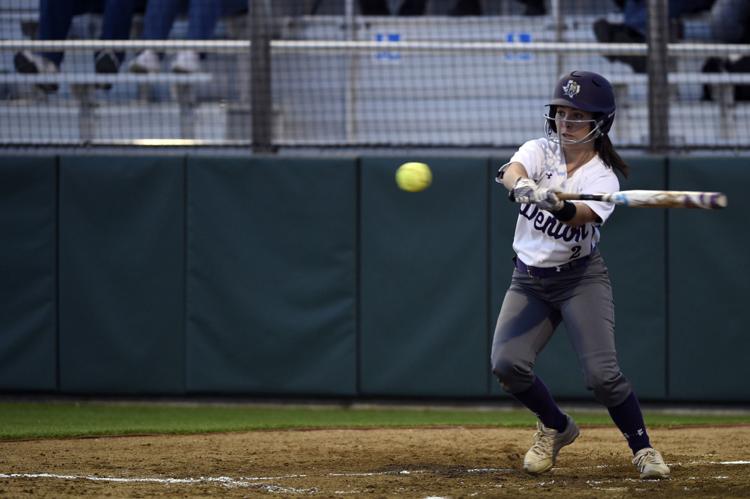 "We beat Pilot Point, handed Aubrey their only loss, and win our first two district games — then it all gets shut down," Stephenson said. "They are frustrated, but I think they've handled this disruption just like any adversity we've faced. We're just taking it day by day. I couldn't be more proud of the way this group has battled, and I just want to get back to working with these awesome young ladies."
No one is looking at this situation in a negative light, and that includes LSU signee and Aubrey's Laney Roos. Her senior season is supposed to be the last hurrah with twin sister Lexie. Their sister Kylie is an assistant coach for the Lady Chaps.
"I've been trying to keep a positive mindset and telling myself that I will get to play one last season with Aubrey across my chest," Roos said. "[My time at Aubrey] has been incredible and definitely something I will remember forever. Playing these four years with my sister as a coach has been such a blessing with her by my side through this journey. Our community is amazing, and they show us so much support."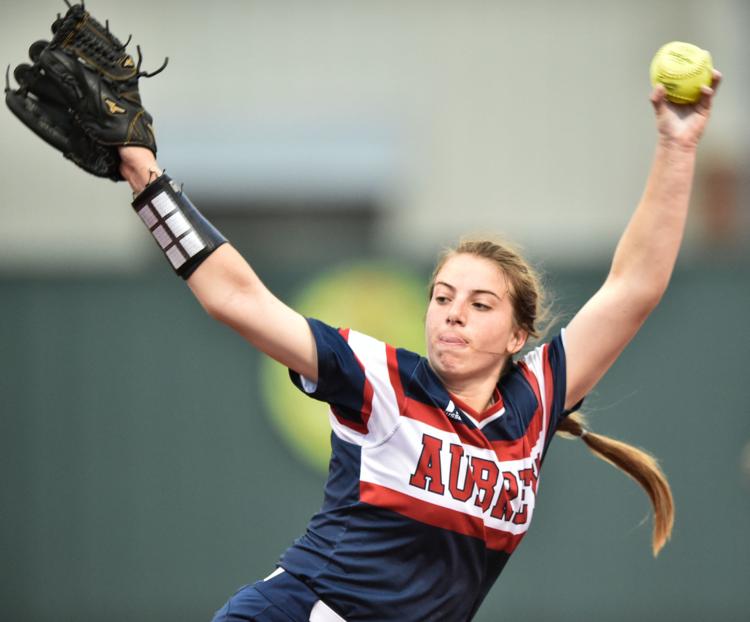 Buettner and Stephenson said the entire softball season can be salvaged. One scenario involves having mini district tournaments to determine the top four teams. If the UIL allows, teams could play multiple playoff rounds in a single week.
But no matter how it's done, everyone just wants to get back on the diamond.
"If we get to start May 4, that's how I could picture it playing out," Buettner said. "But it all depends. I just hope that the next time I get to talk to you, it's when we are both standing on a softball field."
Reece Waddell contributed to this report.