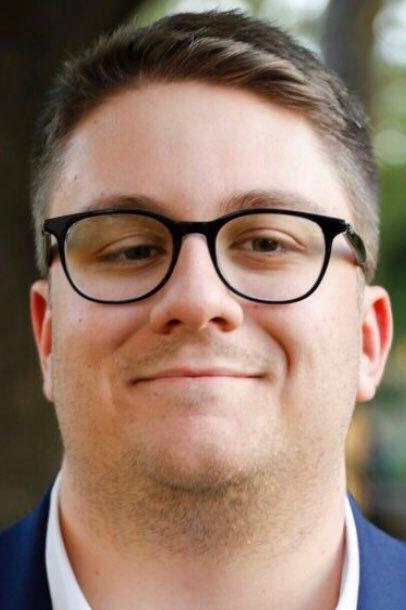 Believe it or not, there are only two weeks remaining in the high school football regular season.
As the calendar flips to November later this week, Denton-area teams are gearing up for their final two games— and ultimately — the postseason.
Sorting through the seemingly endless playoff scenarios is always a murky picture, but it is one that became a little clearer after last Friday. Take District 4-3A Division I, for instance.
With Pilot Point's 24-0 victory over Paradise, the Bearcats clinched their first district championship since 2009. We know Pilot Point will play the fourth-place team from District 3-3A Division I, but we don't know who that opponent will be.
Jim Ned and Breckenridge are both tied for fourth in 3-3A.
In District 7-5A Division II, Braswell made history last Friday, earning its first-ever playoff berth in a 49-32 win over Princeton. But that is about all that got settled.
The Bengals could win the district title, or finish fourth, depending on how the final two weeks play out. Braswell, Frisco, Denison and Lucas Lovejoy are all tied with 5-1 league records.
Braswell beat Lovejoy in triple-overtime, lost to Frisco and plays Denison in the regular season finale.
With Argyle's 70-48 win over Melissa, the Eagles got an inside track on the District 7-4A Division I title. Argyle is now 8-0 overall and 4-0 in 7-4A Division I play.
The Eagles travel to Anna this week before ending the regular season at home against Celina.
In District 4-5A Division I, Ryan and Birdville appear to be on a collision course for a meeting in the season finale that would decide the district championship for the second straight year.
Both teams are still unbeaten in league play.
Denton, meanwhile, is 2-3 in 4-5A Division I and in fifth place. The Broncos would need to win their final two games and have Grapevine lose its last two games to qualify for the playoffs.
Aubrey has a critical game against Graham this week for seeding in District 3-4A Division II. The Chaparrals and Steers are both 2-1 in league play, along with Bridgeport.
After Guyer's 56-20 rout of Haslet Eaton last week, the Wildcats assumed total control of second place in District 5-6A. Guyer takes on a Trophy Club Nelson team this Friday that is winless in 5-6A.
The Wildcats end the season at home against a struggling Keller Fossil Ridge team.
There is still plenty that has to be hashed out over the next two weeks, but for now, the playoff picture is at least starting to come together.
Here are the Denton Record-Chronicle's Game Changers from Week 9.
Luke Farris, RB, Argyle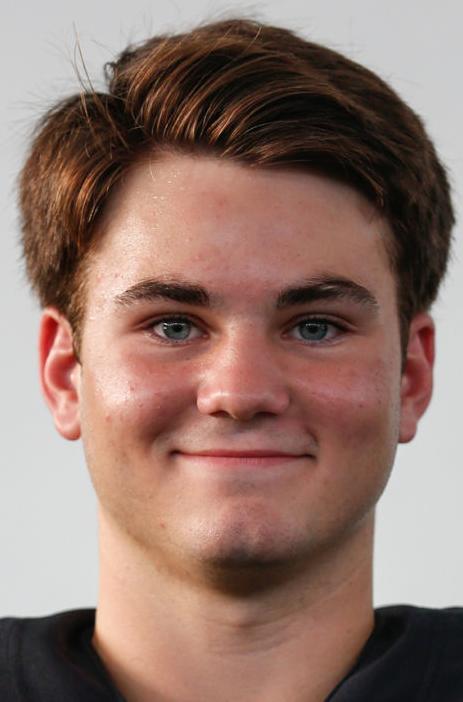 Farris scampered for 199 yards and four touchdowns on 31 carries as Argyle steamrolled Melissa 70-48. The Eagles' running back scored on runs of 2, 2, 24 and 1 yard. Farris scored three of his touchdowns in the first quarter as Argyle jumped out to a 28-0 first-quarter lead. Farris averaged 6.4 yards per carry and helped the Eagles rack up 464 total yards by night's end. Argyle improved to 8-0 overall and 4-0 in District 7-4A, gaining the inside track to yet another district title with the victory.
Kaedric Cobbs, RB, Guyer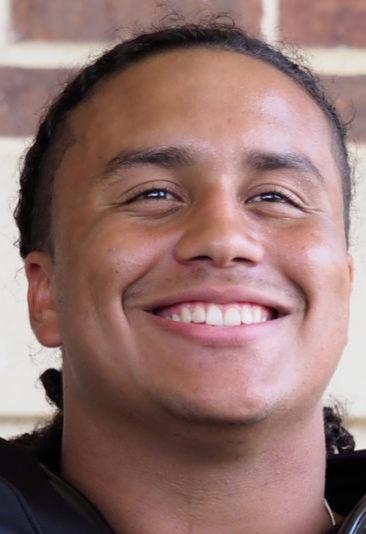 Guyer's workhorse ran for a staggering five first-half touchdowns in the Wildcats' 56-20 rout of Haslet Eaton on Friday. Cobbs rushed for 144 yards on just 11 carries. His final touchdown — a 1-yard plunge with 58 seconds left in the first half — gave Guyer a 42-17 lead at intermission. Cobbs averaged 13.1 yards per carry as the Wildcats rolled up 494 total yards, improving to 7-1 overall and 4-1 in District 5-6A.
Cam Smith, WR, Braswell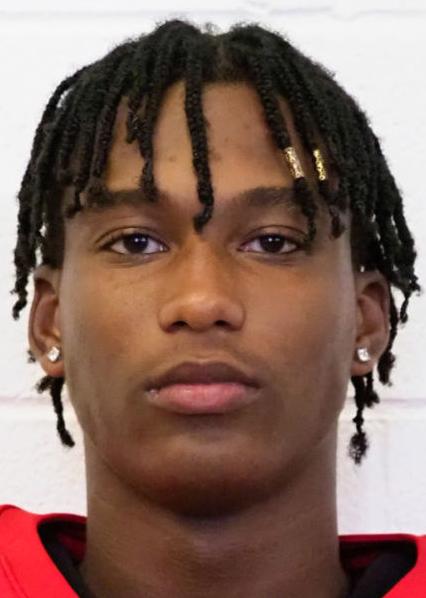 Smith hauled in four catches for 140 yards and two touchdowns, helping Braswell down Princeton 49-32 to earn its first playoff berth in school history. The Bengals' speedy wideout scored on receptions of 73 and 40 yards, as Braswell tallied 496 yards of total offense on the night. Smith has now reeled in 56 catches for 836 yards and 11 touchdowns on the season, leading the Bengals to a 6-2 overall record and 5-1 mark in District 7-5A Division II.
Martin Rodriguez, QB, Ryan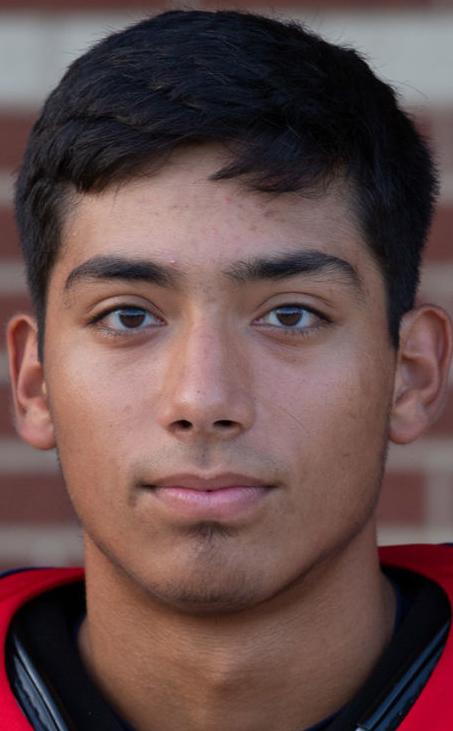 Rodriguez finished 6-of-7 for 69 yards and three touchdowns in Ryan's 42-0 weather-shortened victory over Carrollton Turner last Thursday. The Raiders' quarterback also added 64 yards and two scores on the ground, accounting 133 of Ryan's 144 total yards, as well as five of Ryan's six touchdowns. Rodriguez tossed scores of 26, 33 and 10 yards. On the ground, he scored on runs of 6 and 49 yards. The victory pushed Ryan to 8-0 overall and 5-0 in District 4-5A Division I.
Connor Shelley, RB, Denton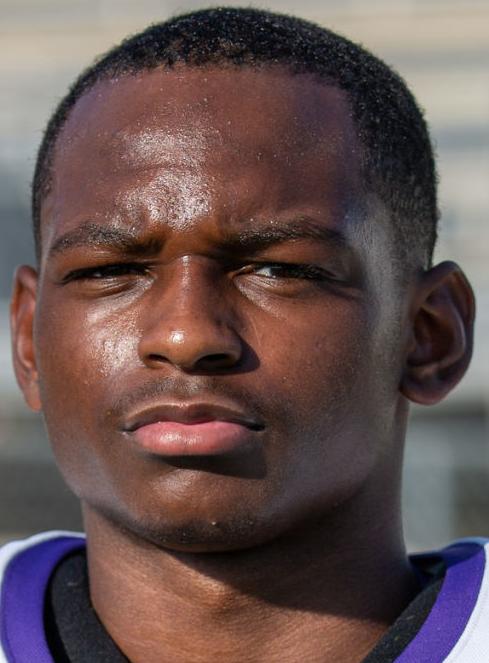 Shelley's 127 yards and two touchdowns lifted Denton over Carrollton Creekview 30-22 last Friday. His 21-yard run put the Broncos up 7-6 late in the first quarter, while his 17-yard score trimmed Creekview's lead to 16-13 just before halftime. Shelley averaged 5.5 yards per carry as Denton racked up 272 yards on the ground alone.