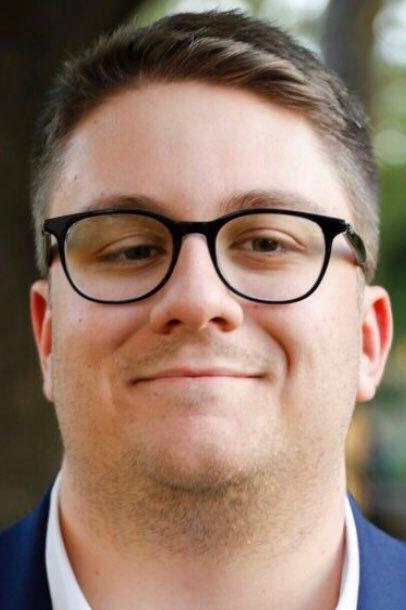 As the rain started to fall outside the Keller ISD Athletic Complex last Thursday, I settled in for what I knew could be a long night.
Weather in Texas, as everyone knows, is notoriously unpredictable — weather delays even more so.
Over the next hour as the clock operator repeatedly reset the lightning delay timer, I was given a chance to catch up on the local football scene. And there was one item in particular I kept coming back to.
The Denton area has been home to elite football this year.
Before the aforementioned lightning delay began, Guyer jumped out to a 30-0 halftime lead over Keller Timber Creek. After falling to Southlake Carroll in a pivotal District 5-6A game the week before, the Wildcats responded and came out firing on all cylinders.
Guyer piled up more than 300 yards in the first half, earning a win in the weather-shortened game to improve to 5-1 overall.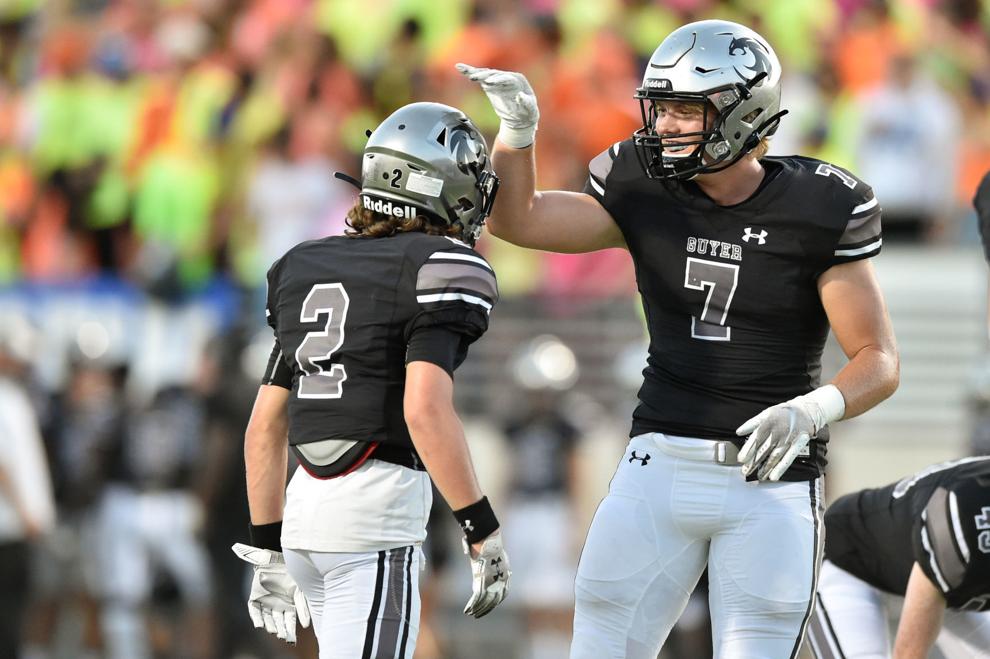 But the Wildcats are not the only team in the Denton area that has been impressive this year.
Ryan and Argyle have been ranked in the top three of their respective classifications all season. The Raiders (6-0, 3-0 District 4-5A Division I) are currently No. 3 in Class 5A Division I and boast a suffocating defense.
Ryan is only surrendering 8.3 points per game and gave up just nine in a 35-9 victory over Colleyville Heritage last week. As a result, the Raiders have dominated their opponents and sport an average margin of victory of 41.9 points.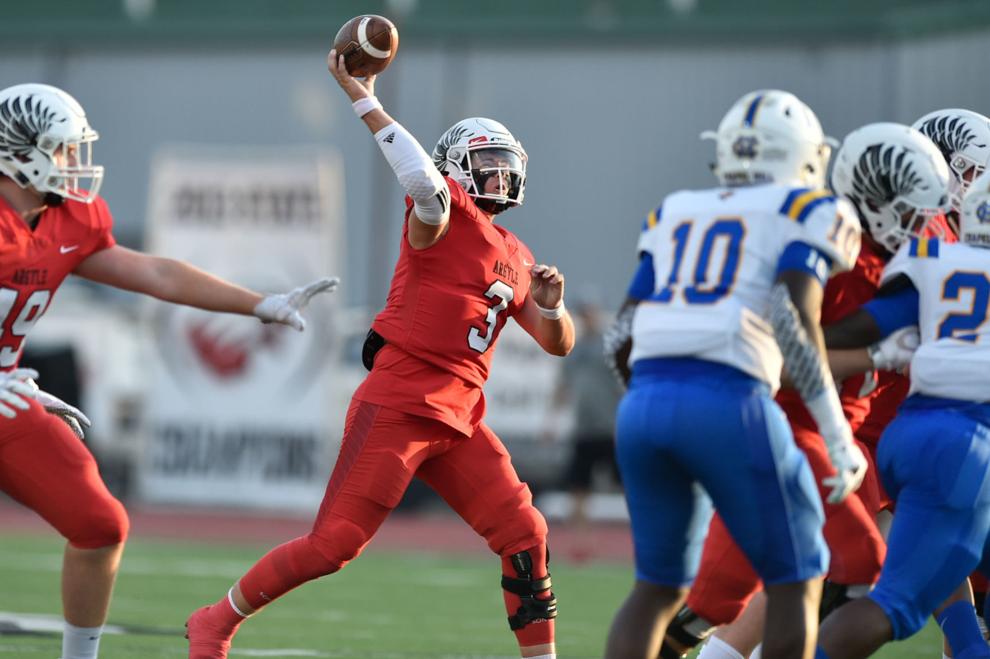 Argyle, meanwhile, has been the top-ranked team in Class 4A Division I for the past six weeks. The Eagles (6-0, 2-0 District 7-4A Division I) hammered Paris North Lamar 63-14 last week and are averaging a whopping 57.7 points per game.
Up the road in Pilot Point, the Bearcats are yet another team that has dazzled this season.
Pilot Point (6-1, 3-0 District 4-3A Division I) throttled Ponder 71-0 and is on track to claim a district title. The Bearcats' stingy defense has only given up 15.3 points per game this season, while their offense, led by quarterback Jacob Pitts, is putting up 38.4 points a night.
Finally, there is Braswell.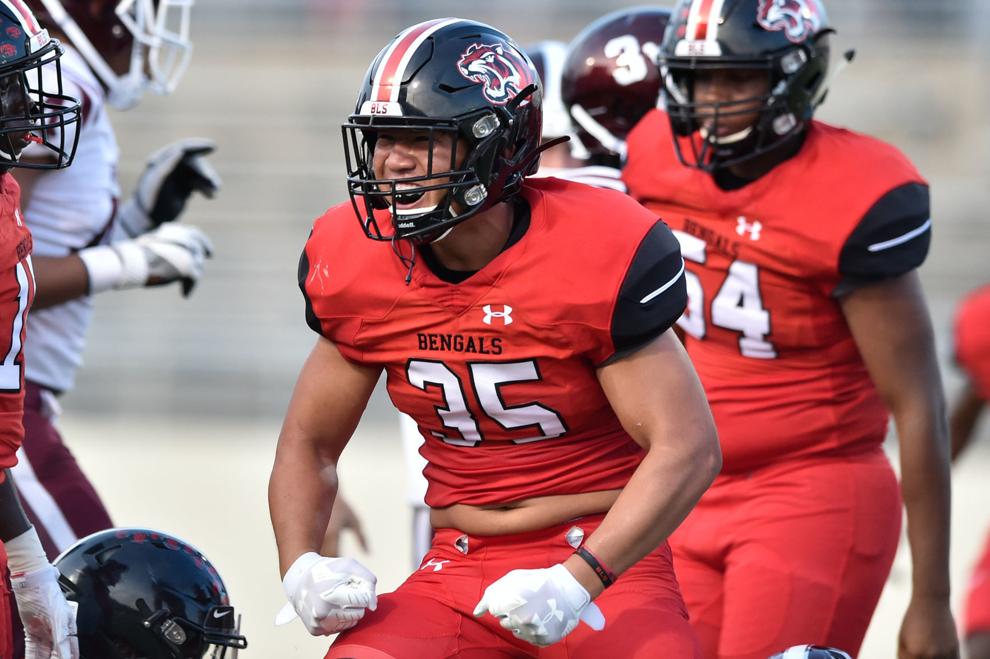 After building the Bengals' program from the ground up, Braswell coach Cody Moore appears to have his team positioned for its first-ever playoff berth. Now in their fourth season, the Bengals (4-2, 3-1 District 7-5A Division II) are currently in a three-way tie for second place in 7-5A Division II.
Braswell's offense has been a major reason why, with the Bengals lighting up the scoreboard to the tune of 47.7 points per game.
These teams' success would not be possible without standout performances from a number of players. Here are the Denton Record-Chronicle's Game Changers from Week 7.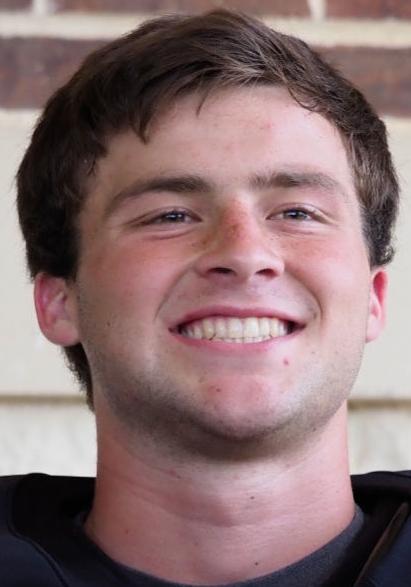 Meador made the most of his only two catches against Keller Timber Creek last Thursday night, turning both receptions into touchdowns. The Air Force commit scored his first touchdown from 52 yards out when he got behind the Timber Creek secondary and waltzed into the end zone untouched.
He hauled in his second touchdown on a 29-yard catch-and-run. Meador went up and snared a high pass, made a defender miss and scored to put Guyer up 30-0. That wound up being the last score in the weather-shortened contest, as the game was called off at halftime due to inclement weather. Through six games, Meador is far and away the Wildcats' leading receiver with 21 catches, 602 yards and 10 touchdowns.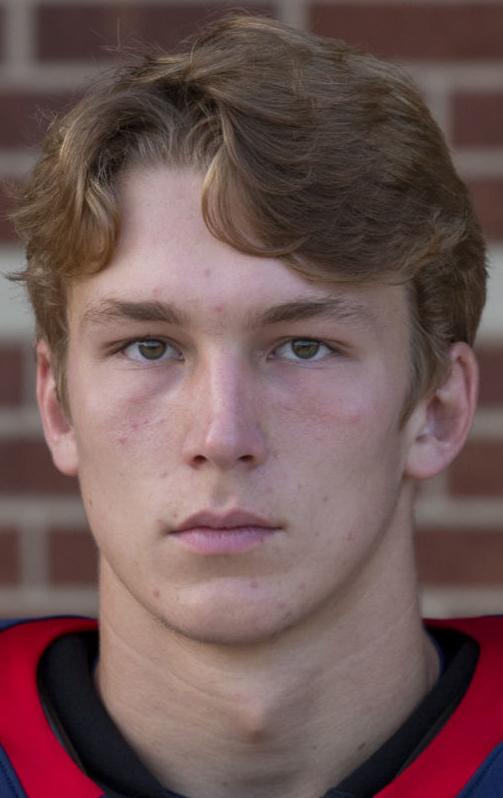 Sanders was instrumental in Ryan's 35-9 win over Colleyville Heritage, accounting for three of the Raiders' five touchdowns. His first score, an 11-yard run, put Ryan up 14-0. The Alabama commit added touchdown receptions of six and 21 yards in the fourth quarter to help the Raiders put the Panthers away.
Sanders racked up 44 yards on the ground on just three carries and added two catches for 27 yards and two scores. Defensively, Sanders made five tackles, four tackles for loss and 1.5 sacks. With the victory, Ryan improved to 6-0 overall and 3-0 in District 4-5A Division I. The win was also the Raiders' 46th consecutive regular season victory.
Ifesimi Yessuff, RB, Braswell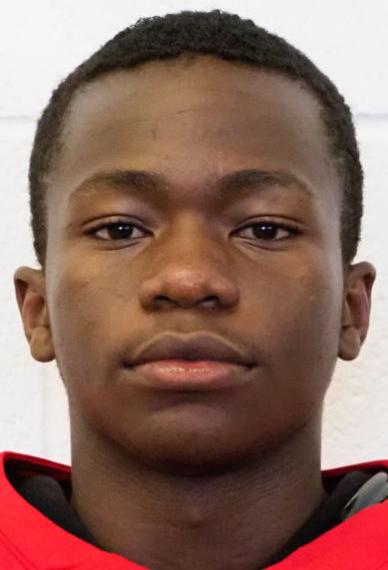 Braswell piled up an eye-popping 685 total yards of offense in its 65-26 win over Frisco Lebanon Trail and Yessuff was a major reason why.
The Bengals' running back finished the game with 128 yards and two touchdowns on 15 carries. His 36-yard scamper in the second quarter gave Braswell a 35-7 lead. Yessuff added another touchdown just before halftime, finding the end zone on a 24-yard run to put the Bengals up 44-13 at intermission. Yessuff's partner in the backfield, Cameron Lara, also eclipsed the 100-yard mark rushing. Lara ran for 132 yards and a score on 15 carries.
Jacob Pitts, QB, Pilot Point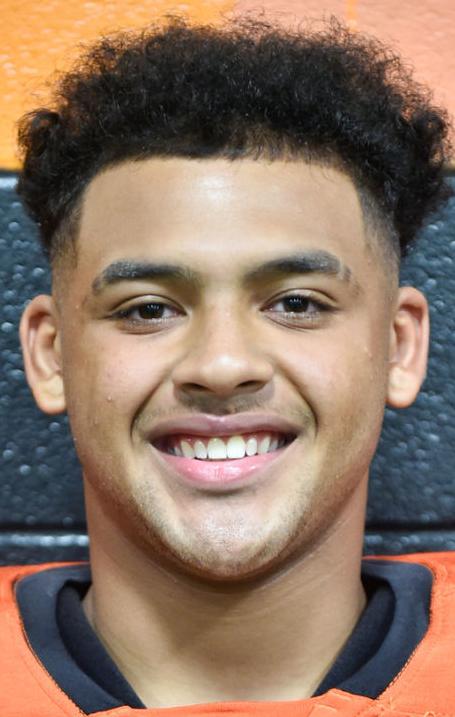 Pitts captained Pilot Point's dominant 71-0 victory over Ponder, throwing for two touchdowns while adding another two on the ground.
The Bearcats' signal caller was a perfect 8-for-8 through the air for 100 yards. He also ran twice for 26 yards. Pitts got the scoring started with a 14-yard run in the first quarter and later found Javin Bruce for a 40-yard touchdown, which put the Bearcats up 22-0. In the second quarter, Pitts hit Aydon Cox for a 71-yard touchdown to give Pilot Point a 43-0 lead. The Bearcats rolled up 588 yards in the victory, which moved them to 6-1 overall and 3-0 in District 4-3A Division I.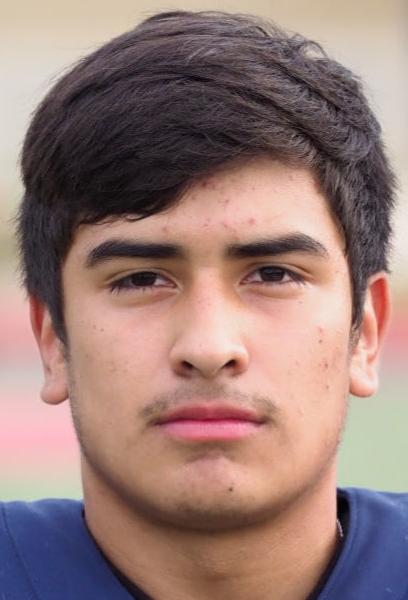 Noyola helped Aubrey snap a three-game losing skid, as the Chaparrals took down Vernon 42-7.
Noyola finished the game with 105 yards and two touchdowns on the ground. He plunged into the end zone from two yards out early in the second quarter to extend Aubrey's lead. Noyola and quarterback Jaxon Holder helped the Chaparrals establish a dominant ground game, which propelled them to the win. Aubrey ended the night with 293 rushing yards.