Coming into Tuesday night's match against Braswell, Guyer coach Mandy Hall wanted to see her team finish more of their chances.
The Lady Wildcats had trouble in recent games scoring consistently and were coming off a shutout loss against No. 1 Prosper.
Hall knew Guyer's offense had plenty of firepower — they just needed to see the ball find the back of the net.
But, as the saying goes in soccer, sometimes goals just come in bunches.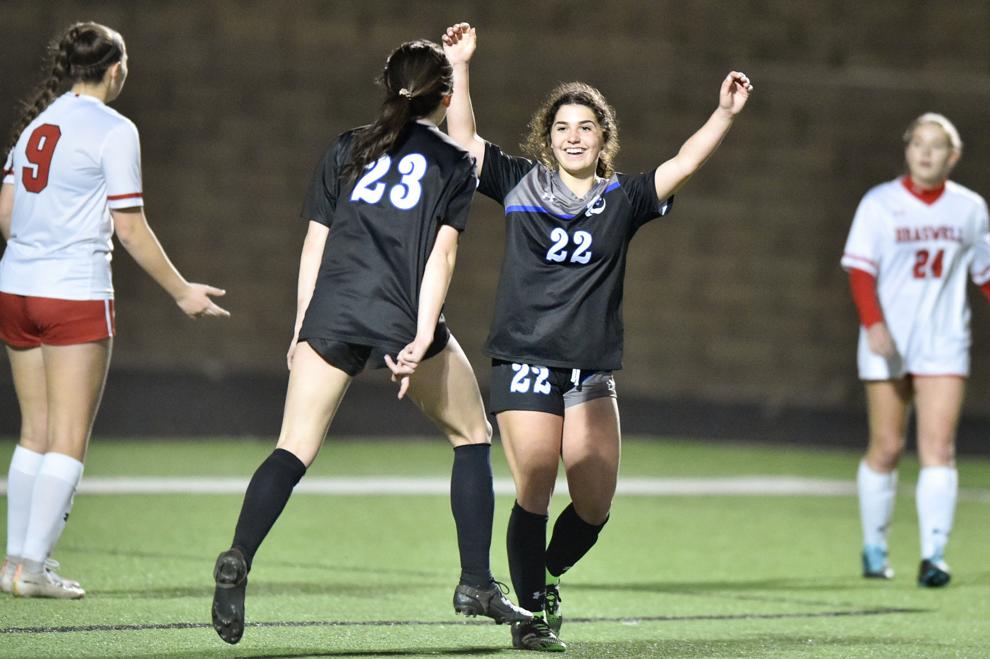 Behind a first-half hat trick from senior Olivia Ramirez, Guyer put its offensive struggles in the rearview mirror, racking up 30 shots in a dominant 6-0 rout of Braswell.
"I think it was huge, especially for our offensive players who are doing the work consistently to create chances," Hall said. "They're now seeing the payoff of that. In most of our games, we start strong, get two or three chances, but have had nothing to show for it.
"Olivia scoring those goals early really set a strong tone."
Ramirez scored in the fifth minute off a free kick from about seven yards out, looping the ball over the Braswell keeper's head. She added her second goal less than a minute later, rocketing home a shot off a give-and-go to put the Lady Wildcats up 2-0.
After a goal from Sisley Stephens off a cross from Avery Fouts in the 23rd minute, Ramirez completed the first-half hat trick in the 28th minute. Ramirez made a run to get behind the Braswell defense and chipped the keeper on the right side to make it 4-0.
"After last week, we just knew what we had to do and get the ball in the back of the net," Ramirez said. "We were able to do that five times in the first half. I really just kept shooting and wanted to score. I just knew somebody needed to put it in the back of the net."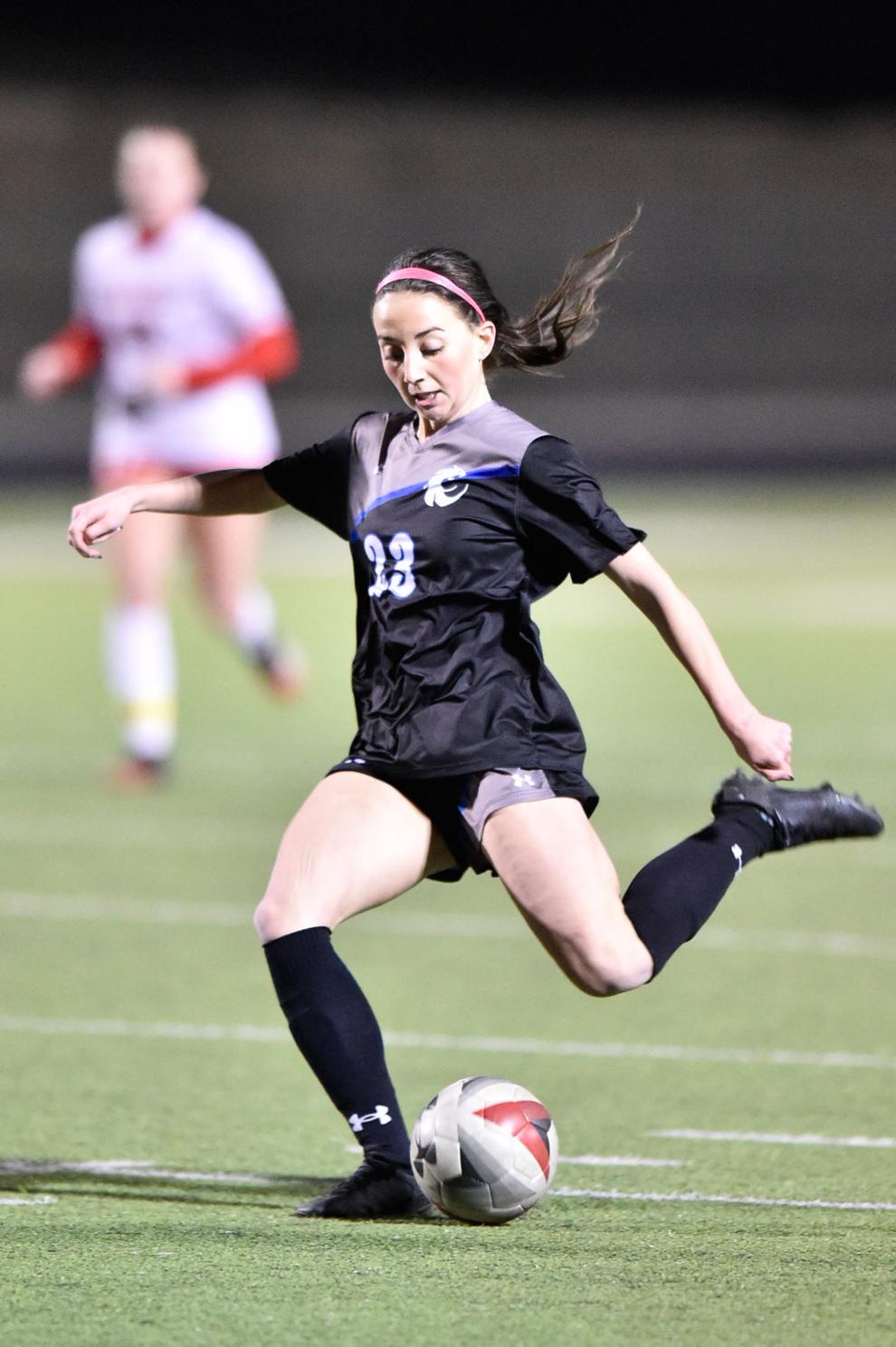 The Lady Wildcats completed their first-half scoring frenzy in the 34th minute, when Ramirez assists on Hannah Janolo's goal to put Guyer up 5-0 just before halftime.
"We're suffering from youth and inexperience," Braswell coach Drew McKinnie said. "We've got three freshman started. [They're] very talented, but young and inexperienced playing at the varsity level. Some of that plays a factor into us giving up early goals.
"Those early goals definitely put you back. It's hard to come back, and we're seeing ourselves as a second-half team right now."
Braswell limited Guyer to just one second-half goal, which came right after halftime in the 47th minute. Trinity Cox made a run deep into the box and passed the ball back to Launa Torrez, who put the ball away to seal the Lady Wildcats' 6-0 win.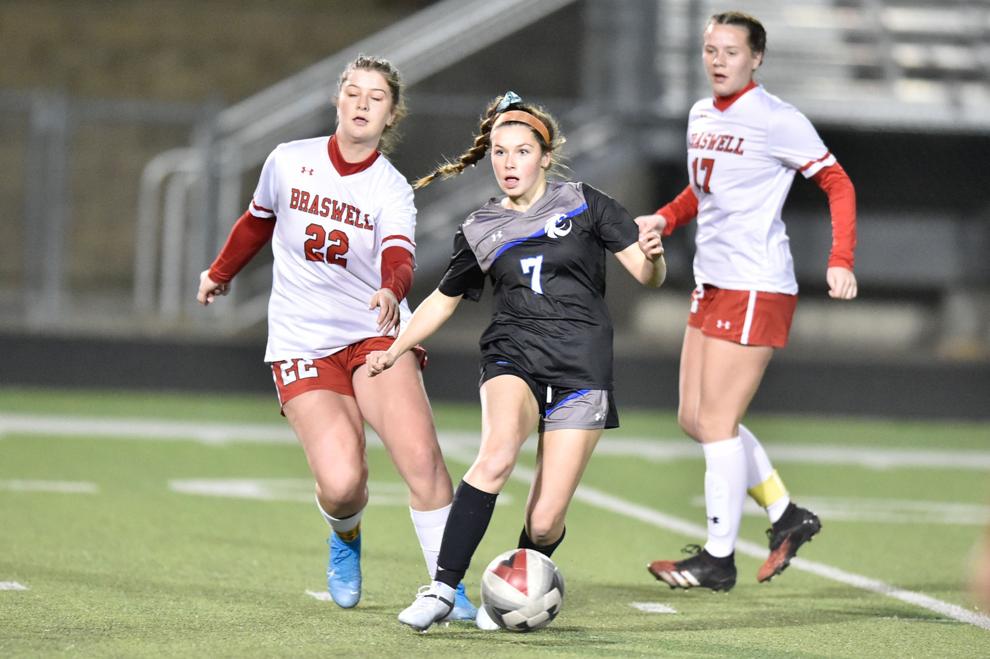 Guyer improved to 5-4-2 overall and 2-1 in District 5-6A with the victory.
And, perhaps more important, the Lady Wildcats got a much-needed confidence boost as district play starts to ramp up.
"Olivia even scoring that hat trick I think was huge for her confidence," Hall said. "A lot of other players, Trinity creating all these chances — it's just a confidence thing. When you go game after game, it just becomes mental. To have a breakthrough was huge for us."