It seems almost paradoxical to think that Argyle — the two-time defending Class 4A champion — isn't ranked in the state poll.
But that has been the Eagles' reality for most of the year, and it remains the case even as they prepare for their Class 4A Region I semifinal series against Andrews.
Despite throttling its opponents in the playoffs by a combined score of 63-3 and winning the District 7-4A title, Argyle has not been ranked much this season.
And by this point, the Eagles have taken notice.
"I don't care," Argyle coach Ricky Griffin said of being unranked. "I would rather be under the radar. But the kids have kind of taken it personally. The kids talk to each other, and I hear the battle cry of, 'They just don't know.'
"I think there is certainly a level of expectation for the level of play here. And the kids know that. They feel like they can play to that expectation, and we've been doing that. They're going to feel that way."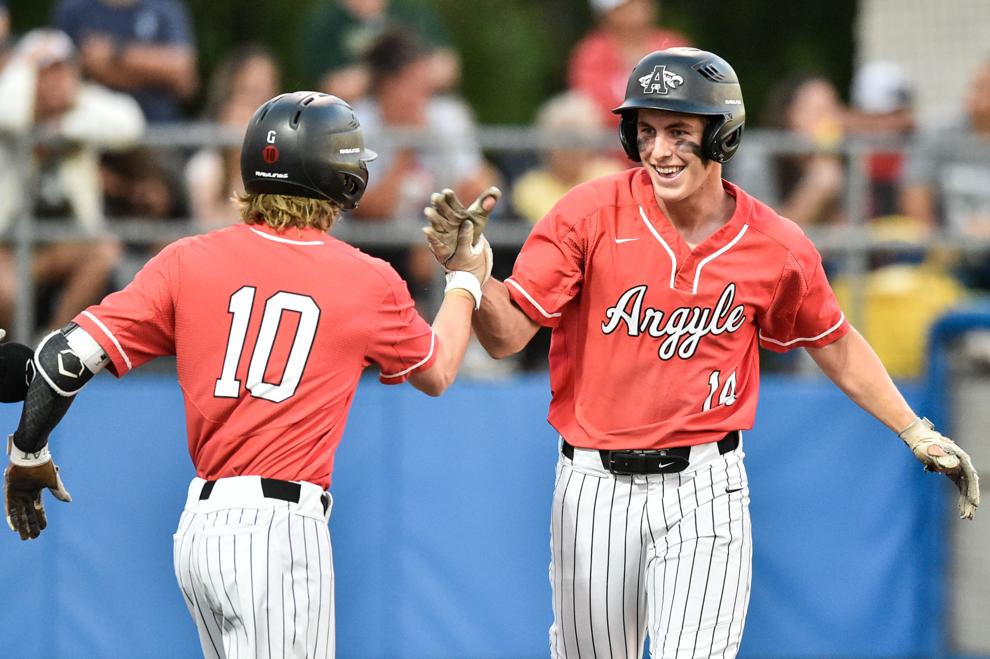 Argyle will get the chance to remind the state just how dominant it has been when the Eagles open their series against Andrews on Friday at Abilene Christian. First pitch is set for 7:30 p.m.
Game 2 is scheduled for noon on Saturday. Game 3, if necessary, would immediately follow.
Argyle is coming off a sweep of No. 10 Benbrook in the region quarterfinal. The Eagles won 13-2 in Game 1 before winning the series 3-0 in Game 2. Evan Brandt threw a complete-game shutout in the Game 2 victory, striking out seven while surrendering just one hit.
"We feel really good about our pitching," Griffin said. "These guys (Andrews) are going to put the ball in play a lot more than the teams we've played thus far. We're going to have to be solid defensively, but we've been solid defensively. I feel comfortable about that."
Argyle (27-9) has not lost to a 4A team since suffering its lone district loss to Decatur back on March 30. In the stretch since, the Eagles have won 16 of 17 games. Argyle's only loss in that span was to Class 5A Whitehouse prior to the start of the playoffs.
Andrews, meanwhile, is 24-11-2 overall after finishing second in District 2-4A to Seminole. The Mustangs have already knocked off San Elizario, Levelland and Clint en route to the region semifinal.
The winner of this series advances to the region final next week and will play the winner of Stephenville and El Paso Riverside.
"I think we have to continue to pitch like we've pitched," Griffin said. "When we've played really good teams pre-district, they have put the ball in play on our No. 1 and No. 2 [pitchers] and even our No. 3. The games we've won against those really tough teams, those teams have hit the ball hard, and we've made plays. I think we're really good defensively. If we can continue that, I think we're going to be fine."