North Texas is making a host of adjustments heading into the 2021 season defensively under new coordinator Phil Bennett.
UNT will base out of a four-man front after running a 3-3-5 scheme the last several years. That switch opens another spot in the Mean Green's starting lineup at defensive tackle next to all-conference selection Dion Novil.
There are plenty of candidates for that spot, including Dayton LeBlanc, Kortlin Rausaw and junior college transfer Kalvin Hutchings.
Each of those players will contribute.
When it comes to players who could come out of nowhere in 2021 among UNT's defensive linemen, though, look no further than Ta'Shoyn Johnson.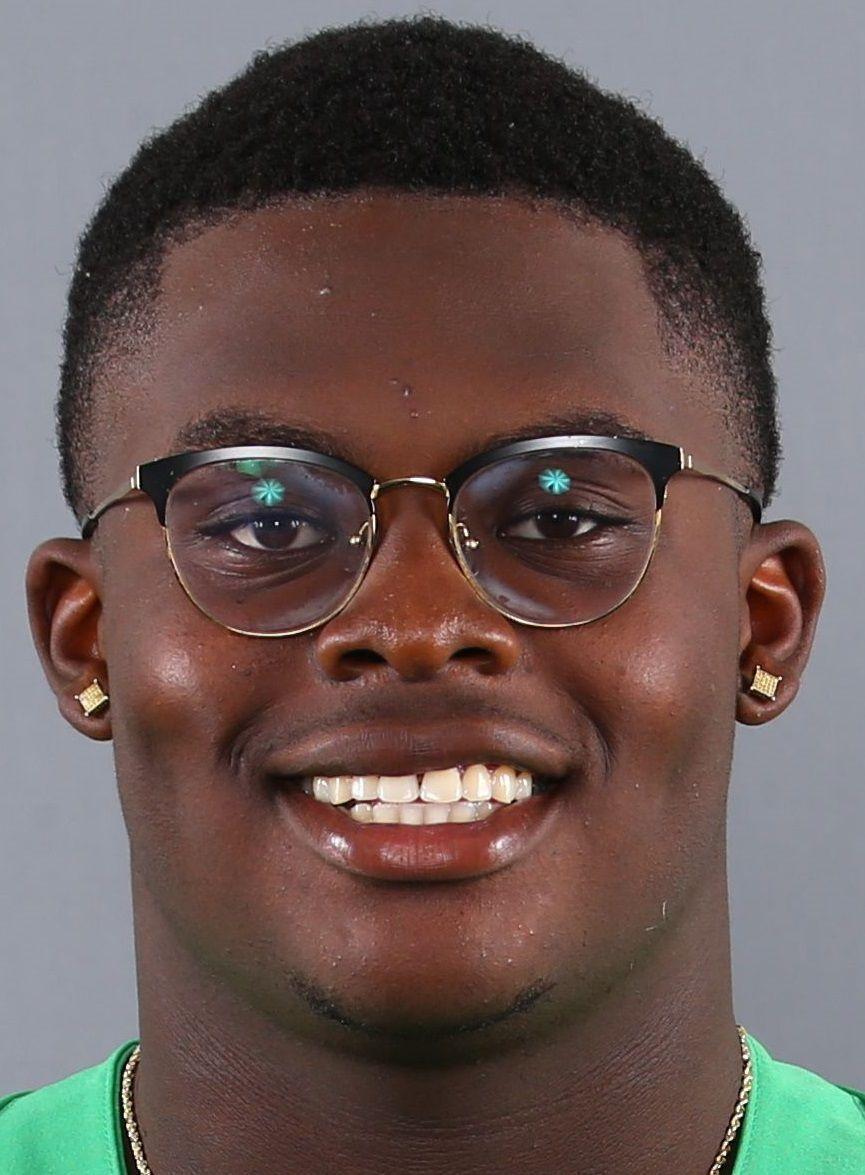 The Killeen native didn't make a huge impact as a freshman last fall. He finished with two tackles, but he did gain experience while playing in all 10 of UNT's games. He started twice.
Johnson saw plenty of time during UNT's spring game last week, a sign that he has progressed since last season and begun to capitalize on his potential. The 6-foot-1, 299-pound freshman was rated as a three-star prospect coming out of high school and had scholarship offers from Tulsa, New Mexico and Nevada.
UNT is counting on the top players from its last two recruiting classes that were ranked No. 2 among Conference USA schools by 247Sports to bolster a defense that allowed 42.8 points per game last season.
Johnson was among a host of highly regarded defensive prospects in those classes.
Defensive ends Gabriel Murphy and Grayson Murphy as well as defensive back DeShawn Gaddie all emerged as key contributors last year in their second seasons in the program.
UNT needs a few more players to follow in their footsteps and bolster a defense that struggled last season, especially at defensive tackle.
Johnson stands as good a chance as any of those tackles to make a significant jump and is the fourth player in our rundown of breakout candidates.