Argyle and Decatur have produced some instant classics over the last several years.
Each of their last five meetings have been decided by three points or less dating back to 2018. Last season, Argyle beat Decatur by three on the road before falling by three at home.
In 2018, Argyle came up short in all three games against Decatur, losing by one possession each time. One of those losses included a buzzer-beating 3-pointer that secured the district title for Decatur.
Since 2019, Argyle and Decatur have represented Class 4A Region I at the state tournament.
The level of familiarity between the two schools is apparent, and it has produced one of the most intriguing basketball rivalries in 4A.
Friday night, No. 3 Argyle (16-1) and No. 7 Decatur (16-3) will add another chapter to what has become must-see basketball, as the two teams square off in the first game of a critical District 7-4A series. Tipoff is set for 8 p.m. at Argyle.
"There's no doubt that we know them, and they know us," Argyle coach Russell Perkins said. "There's not a rivalry like this everywhere else. I think you can call it a true rivalry because we've beaten them sometimes, and they've beaten us sometimes. Every game just comes down to the end. I wouldn't expect any different on Friday night."
When Argyle hosted Decatur last season, Decatur guard Calaway Dykes exploded for 30 points, knocking down several key shots down the stretch to seal the victory.
Perkins said the key in containing Dykes — the reigning 7-4A MVP — will be to force him into contested shots.
"[Dykes] is an unbelievable player and can play for any team anywhere. But at the 4A level, he's really special," Perkins said. "We just have to stay with our rules and make him make tough shots. Last year, he was able to do that, and I know he scored 30 on us at our place. All you can do is congratulate him."
Argyle has been nothing short of suffocating on the defensive end of the floor this year, holding teams to just 40.1 points per game.
But perhaps where Argyle has made the biggest stride this season is on offense. Argyle is averaging 10.1 points more per game this season (64.8 ppg) than it did in 2020 (54.7), a year when the Eagles made it to the state tournament.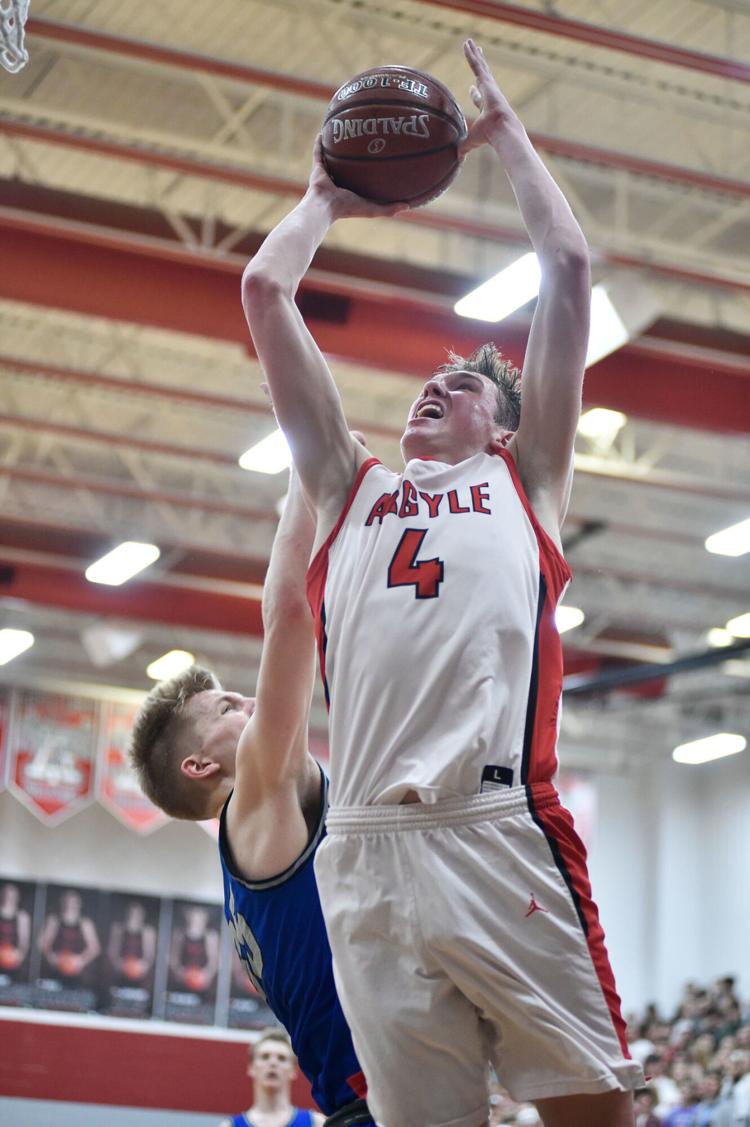 Perkins attributed the growth offensively to a majority of returning players, including 2020 Denton Record-Chronicle All-Area MVP Nate Atwood. Skyler McCurry, Grey Goodson, Jacob Dye, Slate McMellian and Eli Valentino are among others that were part of last year's Class 4A Region I championship team that are back again.
McCurry is Argyle's leading scorer and posted a team-high 25 points in Argyle's win over Krum on Jan. 2. Atwood is second on the team in scoring.
"They're a year older and a year more confident," Perkins said. "That makes a big difference in the pace of the game."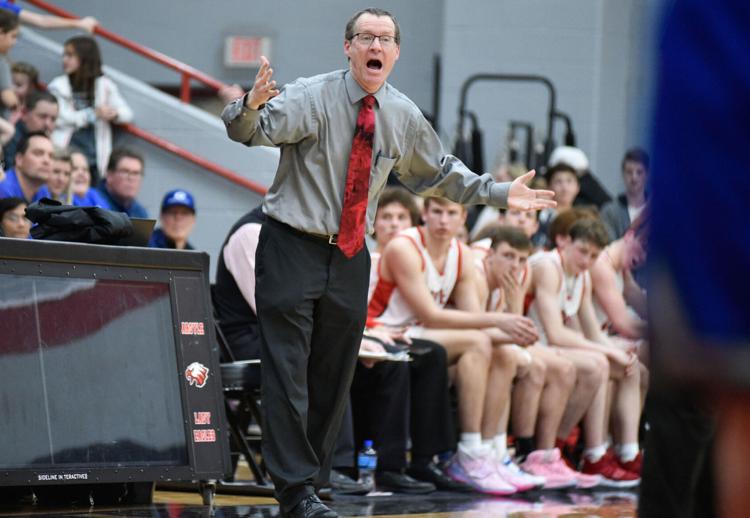 Argyle and Decatur will play again during the second half of district play on Feb. 9 in Decatur.
But the winner of Friday night's game will undoubtedly gain an inside track to securing the 7-4A crown.
"It's going to be, I hope, a heck of an environment and a great atmosphere, even though everyone will be masked up," Perkins said. "The capacity is going to be pushed to the limit. They're very, very talented and really good. It's just two basketball teams that take a lot of pride in playing hard."