ARLINGTON — North Texas coach Grant McCasland knew his team might take a few lumps early in the season due to the schedule he laid out.
Facing VCU, Arkansas and Utah State on the road wasn't going to be easy, but McCasland believed the lessons the Mean Green learned in those games would pay dividends down the line.
UNT saw signs the plan could be coming to fruition in a 77-66 win over UT-Arlington on Monday at the College Park Center.
UNT (3-5) played what McCasland called its most complete game of the season, emerged from a side that included five losses in its last six and won its first game against UTA (4-5) on the Mavericks' home floor since the 2009-10 season.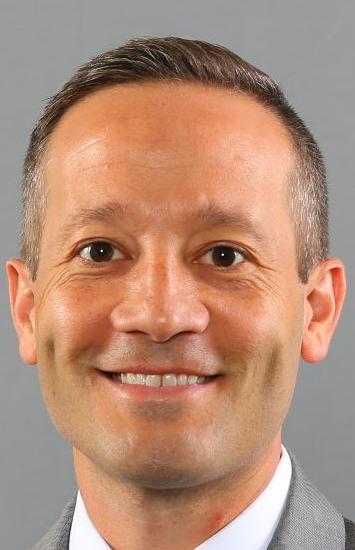 "It benefited us playing really good teams because it wasn't something we hadn't seen," McCasland said of the tough spots UNT found itself in against the Mavericks. "We have been in enough of these games. It was a matter of figuring out how to get defensive rebounds, stops, get to the line and make free throws. We did those things late."
The win seemed to particularly well timed with a tough home game against Oklahoma looming on Thursday night.
UNT will head into that game with a load of confidence after closing out a game that got interesting late after UNT appeared as if it would cruise. The Mean Green led by as many as 20 early in the second half before the Mavericks rallied.
Brian Warren hit a 3 to spark an 11-1 UTA run. Tiandre Jackson-Young hit a jumper on the break to cap the burst and pull the Mavericks within 60-54 with 6:09 left.
UNT had been in spots like that before this season and came up short against VCU and Utah State, a pair of nationally ranked teams.
"That put the grit in us," UNT guard Javion Hamlet said. "We stayed together and came out to win tonight.
"We got smarter and tougher."
Hamlet made what McCasland called the play of the game when he drove into the paint and found DJ Draper alone in the corner. Draper calmly knocked down the wide-open 3 and UNT pulled away for the win.
Hamlet and Umoja Gibson both scored 18 points to lead five UNT players who finished in double figures. Draper and Zachary Simmons each added 12 points, while Deng Geu added 10.
Brian Warren led UTA with 18 and helped the Mavericks crawl back into a game that started off looking like UNT would run away with after the Mean Green rolled off a 27-6 run in the first half.
Simmons scored in the lane to get the Mean Green going before Draper heated up from deep.
The senior hit all three of his 3s in the first half during UNT's run that put the Mean Green up 27-10.
UTA's only points in the run that lasted more than 12 minutes came on a pair of 3s.
"We stress defense and work on it every day," Geu said. "We came out and did what we practice."
The challenge for UNT has been having what it practices pay off in the form of wins and not just good performances against solid teams.
The Mean Green saw chances to knock off VCU and Utah State slip away in the closing minutes.
UNT made sure it didn't let another opportunity for a win get away.
"We stayed together," Geu said. "A lot of those games we lost in the last four minutes. We emphasized finishing and learned a lot from those games we lost."
UNT could get even more out of closing out another one of those tight games.
"From a learning experience, our guys can have that expectation that what we do will result in a win," McCasland said. "Up to this point there has been some doubt. This had a different feel to it."
North Texas 77, UT-Arlington 66
NORTH TEXAS (3-5) – Geu 4-7 2-2 10, Simmons 5-5 2-6 12, Reese 1-6 0-0 2, Gibson 7-12 2-2 18, Hamlet 4-10 9-11 18, Smart 0-3 0-0 0, Bell 2-5 1-2 5, Draper 4-6 0-0 12. Totals 27-54 16-23 77.
UT-ARLINGTON (4-5) – Narcis 1-3 0-0 2, Jackson-Young 3-6 1-2 9, Sparling 0-0 2-2 2, Warren 7-14 0-0 18, Azore 4-9 8-10 17, Phillips 1-6 1-2 3, Griffin 2-5 0-0 4, Nouhi 1-1 0-0 2, Davis 3-6 0-0 7, Elame 1-4 0-1 2. Totals 23-55 12-17 66.
Halftime – UNT 35-23. Three-point goals – UNT 7-19 (Reese 0-3, Gibson 2-4, Hamlet 1-2, Smart 0-2, Bell 0-2, Draper 4-6) UTA – Narcis 0-1, Jackson-Young 2-4, Sparling 0-1, Warren 4-6, Azore 1-4, Phillips 0-2, Davis 1-2, Elame 0-2). Fouled out – none. Rebounds – UNT 38 (Simmons 10), UTA – 28 (Davis 8). Assists – UNT 14 (Hamlet 7), UTA 15 (Azore 6). Total fouls – UNT 17, UTA 23. A – 1,764.