Most Valuable Player 
Ranci Willis: Guyer, P, Sr.
You would be hard-pressed to find a player in the Denton area that made a bigger impact on her team than Ranci Willis. The Texas Tech signee was a workhorse for Guyer in the circle, starting 27 games and pitching 146 innings. In that span, Willis posted a 22-1-1 record and broke the Guyer school record for strikeouts in a single season, fanning 287 batters. Willis ended the year with a 1.10 ERA, leading the Lady Wildcats to the Class 6A Region I quarterfinal.
Pitcher of the Year 
Ava Edwards: Argyle, P, So.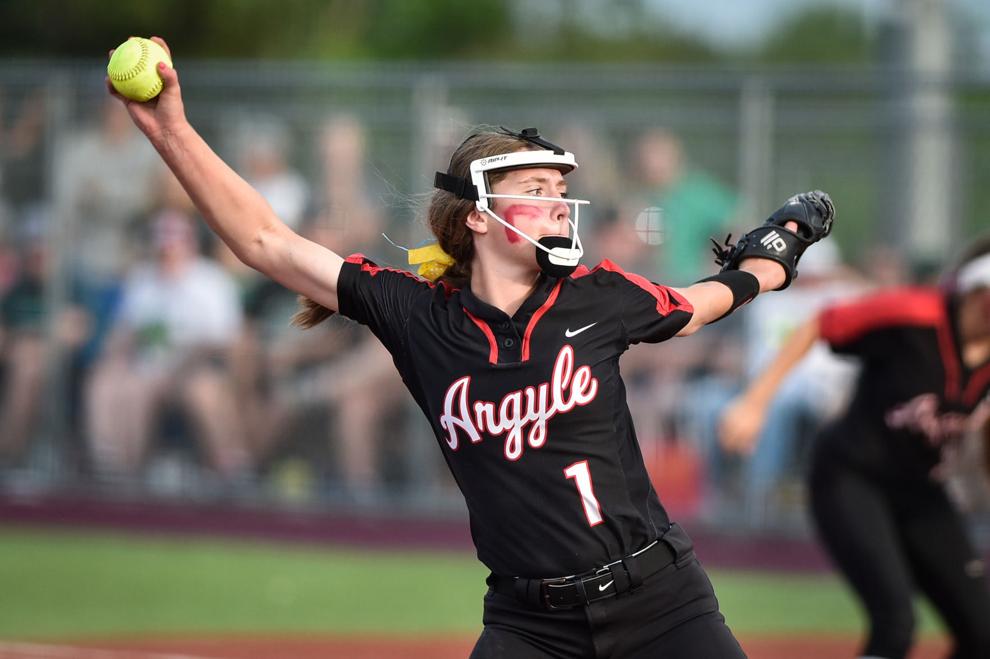 Ava Edwards dominated in the circle for Argyle, which advanced to the Class 4A Region I final. The District 7-4A MVP recorded 212 strikeouts, a 1.91 ERA and an 18-7 record.
Co-Offensive Player of the Year 
Shelby Nelson: Lake Dallas, C, Jr.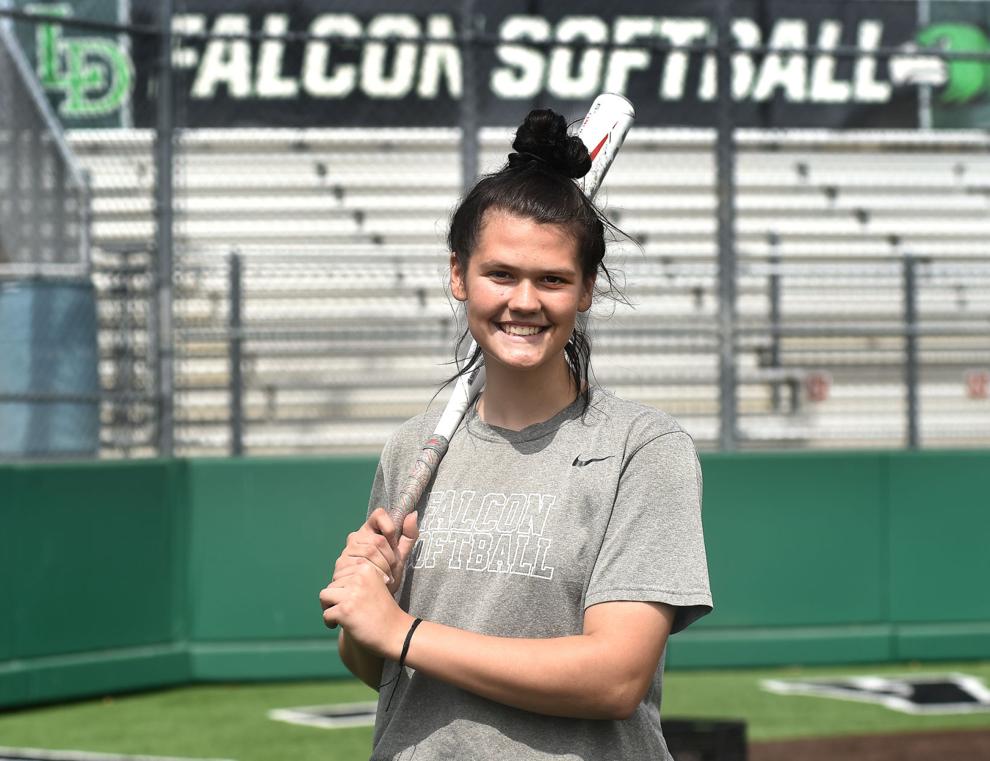 Lake Dallas road Shelby Nelson's coattails en route to its first playoff berth since 2016. Nelson, a junior, guided the Lady Falcons' defense from behind the plate and was dominate offensively. She finished the year with a .477 batting average, 10 home runs, nine doubles, 25 RBIs, and an on-base percentage of 1.077.
Co-Offensive Player of the Year 
Nia Bengtzen: Aubrey, SS, Sr.
Nia Bengtzen was a human vacuum at shortstop for the Lady Chaparrals and was also a consistent presence at the plate. A first-team all-district selection, Bengtzen posted a .520 batting average with 12 doubles, two triples, and 27 RBIs. She helped ignite a late-season push that culminated in a trip to the Class 4A Region II final.
Defensive Player of the Year 
Kaelyn Cash: Aubrey, C, Sr.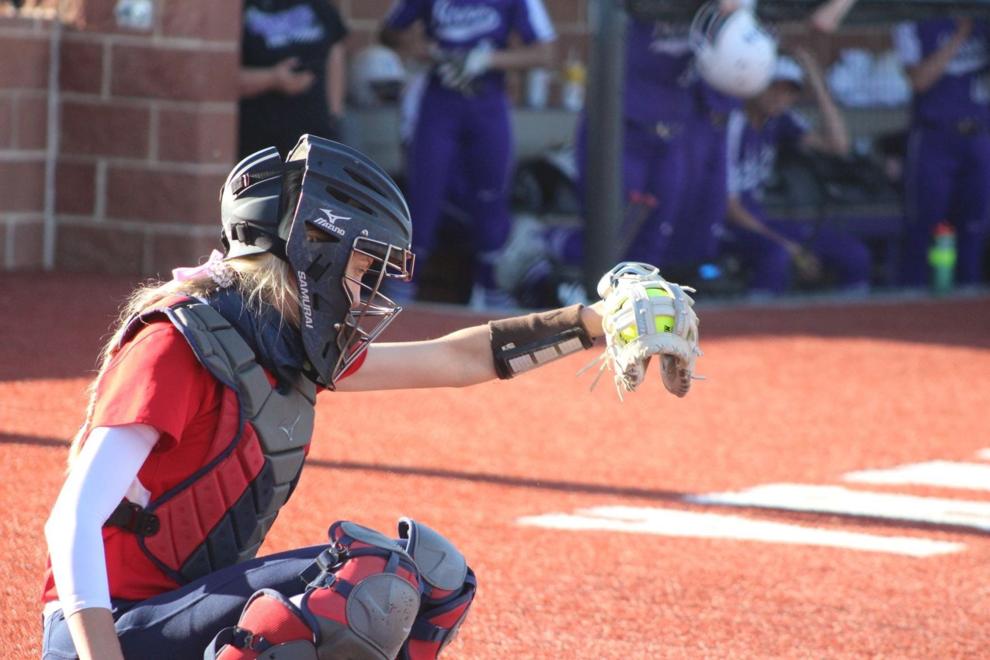 Cash helped Aubrey catch fire toward the end of the regular season and ended up batting .447 with 32 RBIs. She helped push her team to the brink of a state tournament berth and posted a 98% fielding percentage.
Utility Player of the Year 
Ashanti McDade: Denton, P, Sr.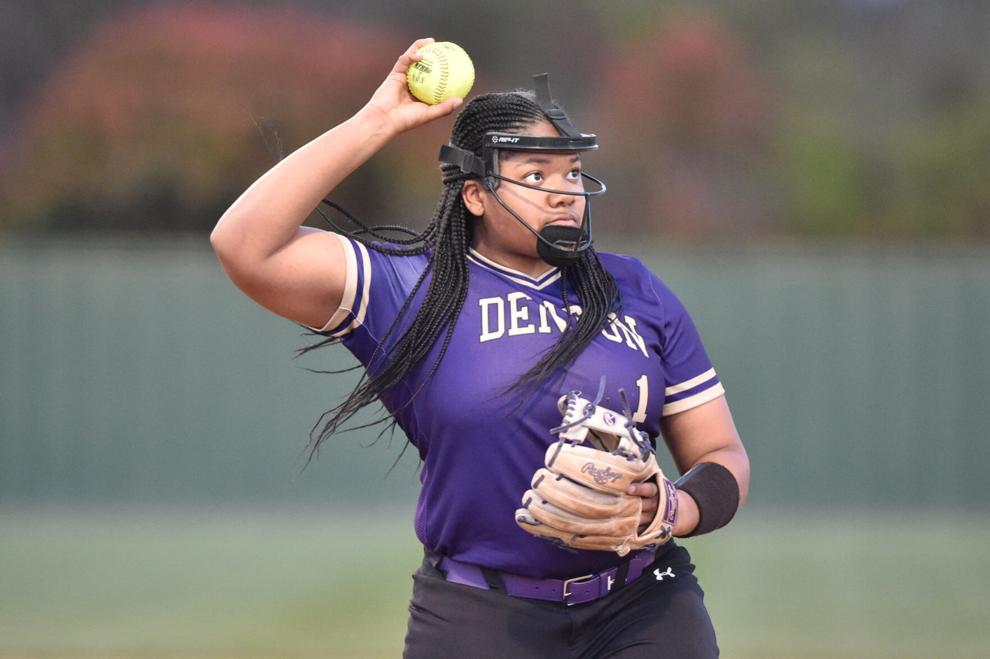 McDade was a menace at the plate, in the circle and on the bases while showing why she is one of the best athletes in Texas. As a pitcher, she recorded 210 strikeouts and a 2.00 ERA. At the plate, she batted .576 with an on-base percentage of 1.017 to go with five home runs and 15 stolen bases.
Newcomer of the Year
Regan Dillon: Argyle, 2B, So.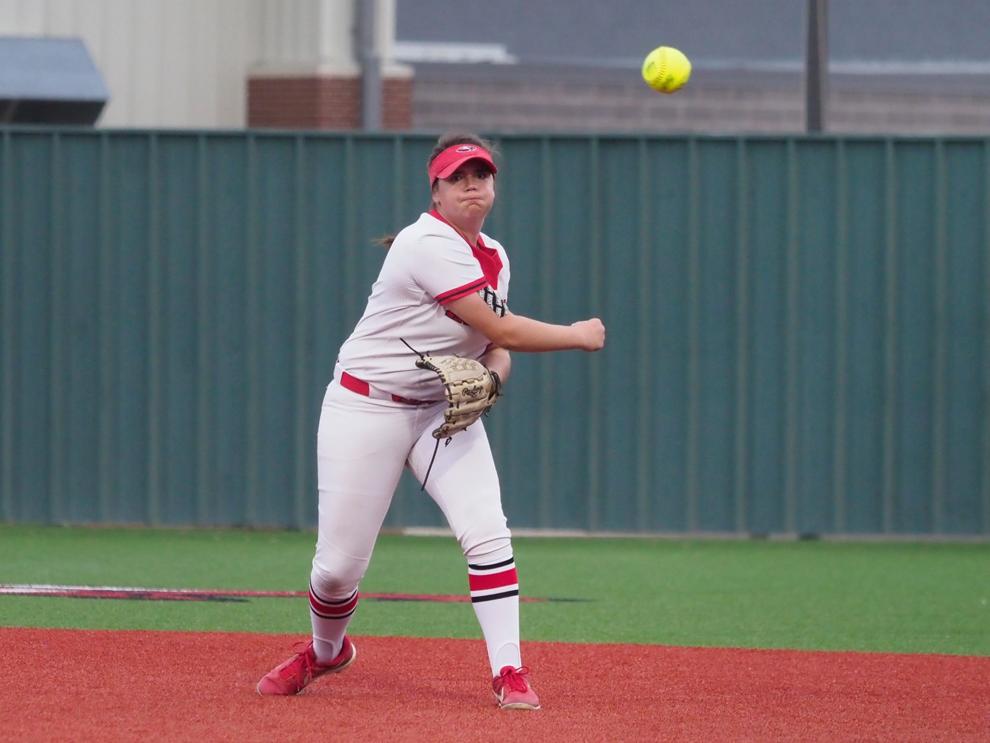 Regan Dillon hit .398 with 35 RBIs, three home runs, two triples, and nine doubles. What made her even more valuable was the fact that she played near-perfect defensively. Her fielding percentage of .909 and 31 assists at third base were impressive.
Coach of the Year
Kevin Cook: Argyle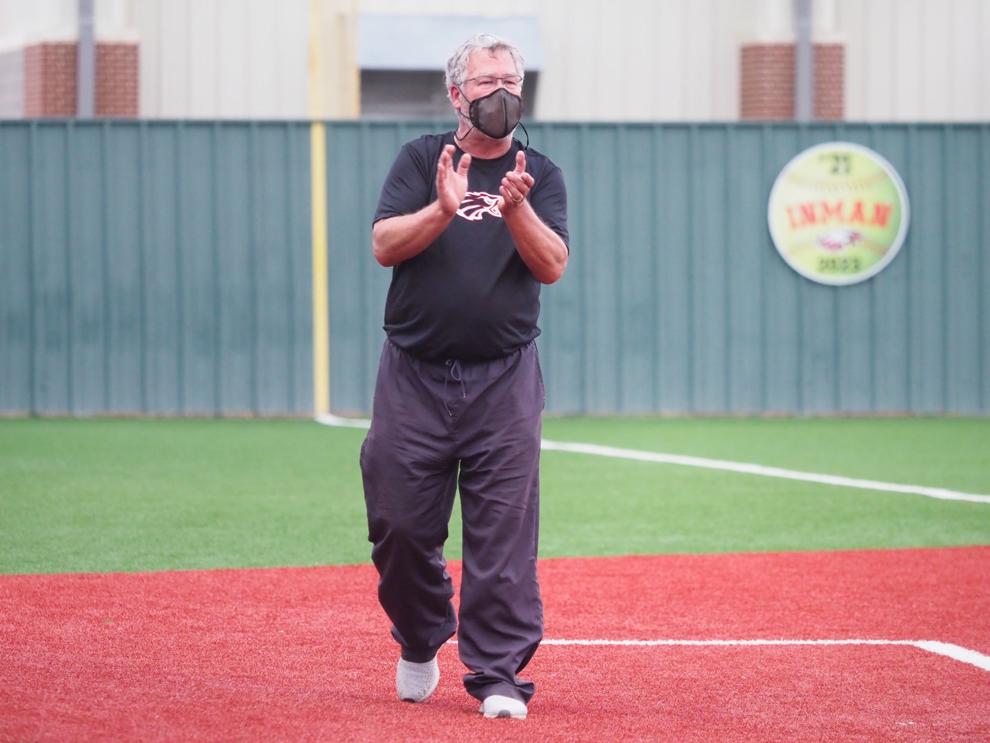 Kevin Cook has steadily built the Argyle program over seven seasons. He put his faith in a slew of gritty underclassmen and engineered a Cinderella run to the Class 4A Region I final. Argyle won its first district title and will be a power moving forward.
First Team
Jayce Bolin: Krum, SS, Sr.
Krum's shortstop hit Jayce Bolin hit .316 with a .553 slugging percentage and 18 RBIs. She also had a .422 on-base percentage and was a District 7-4A first-team pick. Bolin's contributions offensively were a key reason the Lady Bobcats reached the area round of the Class 4A playoffs.
Lilly Coleman: Argyle, SS, Sr.
Lilly Coleman led Aubrey offensively, batting .419 with a 1.169 on-base plus slugging percentage. The freshman drove in 26 runs, hit two homers and slugged 12 doubles. Coleman's prowess offensively was a key factor in Argyle reaching the region final for the first time.
Brynlie Dunkin: Aubrey, DP/3B/P, Fr.
Brynlie Dunkin did a little bit of everything for an Aubrey team that reached the region final. Dunkin hit .425 with 32 RBIs, went 4-0 in the circle and also played some third base. She was named the District 9-4A Utility Player of the Year because of her versatility.
Keira Inman: Argyle, CF, So.
Argyle's speedy center fielder Keira Inman was a District 7-4A first-team pick thanks to a .277 batting average and 23 RBIs. Inman also hit two triples and had a .950 fielding percentage. Her two-way talents were a key factor in Argyle's run to the Class 4A Region I final.
Kinley Johnson: Krum, 1B, So.
Krum first baseman Kinley Johnson earned District 7-4A Offensive MVP honors earlier this spring, and it's easy to see why. The sophomore hit .481, belted eight home runs, tallied 34 RBIs. Johnson helped lead her team to the area round of the Class 4A playoffs.
Ronnie Johnson: Pilot Point, P, So.
Pilot Point sophomore Ronnie Johnson posted a 2.00 ERA while striking out 147 in 168 innings. Johnson hit .466 to go along with six home runs and 39 RBIs while establishing herself as one of the top all-around players in the Denton area. The Lady Bearcats advanced to the Class 3A playoffs.
Kate Moala: Guyer, 1B, Sr.
Kate Moala was a force for Guyer at the plate, where she posted a .403 batting average and a .571 slugging percentage. The senior first baseman drove in 24 runs. Her performance at the plate helped the Lady Wildcats reach the Class 6A Region I quarterfinal.
Maiah Morris: Pilot Point, 1B, Sr.
Pilot Point first baseman Maiah Morris batted .440 and led the Lady Bearcats with 39 RBIs. In addition, the senior first baseman posted a 1.238 on-base plus slugging percentage. Morris helped lead Pilot Point to the area round of the Class 3A playoffs and was one of the top hitters in the Denton area.
Peyton Peck: Argyle, 1B, Fr.
Argyle's first baseman Peyton Peck hit an impressive .340, belted two home runs and led her team with 36 RBIs. Peck was also a second-team District 7-4A selection and was a key contributor on a Lady Eagles' team that went on a deep playoff run before falling in the region final.
Erin Peterson: Guyer, SS, Fr.
Erin Peterson impressed in her freshman season, hitting .351 while playing in one of the toughest districts in the state. Guyer's shortstop only made two errors and had 16 putouts, emerging as an integral part of the Lady Wildcats' lineup. She helped lead Guyer to the lass 6A Region I quarterfinal.
Second Team
Name, School, Pos., Class, Stats
Raylee Carey, Krum, C, Jr.: .477 batting average, 6 HR
Bella DiDonata, Lake Dallas, CF, Jr.: .315 batting average, 3 HRs
Bre Jackson, Guyer, 2B, Jr.: .450 batting average, 24 RBIs
Devi Green, Ryan, OF/Utility, So.: .312 batting average, 10 RBIs
Mercedes Ibarra, Sanger, 1B, Sr.: .455 batting average, 16 RBIs
Avery Jefferson, Guyer, 3B, So.: .337 batting average, 14 SB
Riley Owen, Argyle, C, Fr.: .281 batting average, 25 RBIs
Gracie Riney, Krum, P, So.: 146.1 IP, 3.24 ERA, .366 BA
Emma Spears, Aubrey, 2B, Sr.: .346 batting average, 18 RBIs
Lauren Trott, Aubrey, P/OF, Jr.: 15-8 record, 3.70 ERA, 87 Ks