There was no glaring reason for Grant McCasland to tinker when it came to his approach heading into his third season at North Texas.
UNT had won at least 20 games in back-to-back seasons and had a host of veteran players returning.
And yet, McCasland couldn't stop thinking about what he'd seen transpire halfway across the state at Texas Tech.
The school wasn't known as a national power in basketball, at least not until the last three seasons when Chris Beard built a defensive powerhouse and guided the Red Raiders to last season's national title game.
There was something awfully familiar about the defense Texas Tech played for McCasland and his associate head coach Ross Hodge.
Both are former junior college head coaches and played against that system when current Texas Tech assistant Mark Adams was the head coach at Howard College.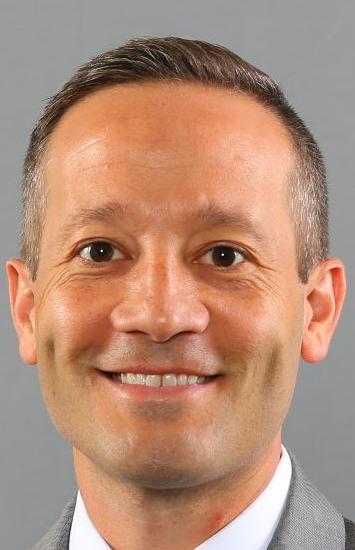 "We used to get done playing against him, and I almost didn't care if we won," McCasland said of his days at Midland College. "I was just glad it was over because it was such a grind."
Those memories are why McCasland essentially junked his defensive scheme and altered his staff this summer. He wanted UNT to be a little like Adams' old teams at Howard and the current teams at Texas Tech.
That plan is starting to come to fruition heading into UNT's game at Rice on Saturday in Houston.
The Mean Green have held all but two of their opponents during an eight-game winning streak under 60 points and jumped to the top of the Conference USA standings at 8-1.
There are plenty of reasons UNT (14-8) has excelled this season, from the emergence of point guard Javion Hamlet to a bevy of excellent 3-point shooters. Ask the Mean Green, though, and they say their defense is the key.
UNT ranks second in Conference USA with an average of 62.0 points allowed per game while using Adams' system that is based largely on man-to-man concepts.
"We absolutely frustrate people with the way we play defensively," forward Deng Geu said. "We make sure people don't feel comfortable and dictate where people can go with the ball."
A simple concept
UNT's players say the basic concepts of their approach defensively are simple.
The Mean Green are doing all they can to keep the ball out of the middle of the floor. When a ball-handler comes off a screen, UNT often switches defenders.
Switching can cause problems because a forward can end up defending a smaller, quicker guard. Adams's system accounts for those trouble spots by having defenders in position to provide help.
"The idea is to push everyone to the sideline and keep them out of the paint," McCasland said. "You can be the aggressor as opposed to letting the ball get to where a team wants it to go and trying to catch up."
McCasland did more than just change his defensive philosophy in the offseason. He also put his top assistant coach in charge of implementing Adams' scheme.
Hodge has served as McCasland's associate head coach throughout their three seasons at UNT. This summer, he became the Mean Green's defacto defensive coordinator.
"Ross has taken over our defense completely," McCasland said. "That's been a transition this year. We used to do everything holistically with each assistant collaborating on both offense and defense."
Hodge is in the middle of everything when UNT works on its defense in practice now, yelling directions at players and imploring them to fine tune the scheme.
Hodge prepared for the role over the summer. McCasland said Hodge studied every game Texas Tech has played the last two seasons.
Hodge also talked with Beard and Adams in the hope that they could help UNT reach McCasland's goal of being more disruptive and aggressive.
"Those guys were unbelievably gracious," Hodge said. "They gave us some access. Coach Adams has been a valuable resource. We tried to commit to it and be mindful of what works for us."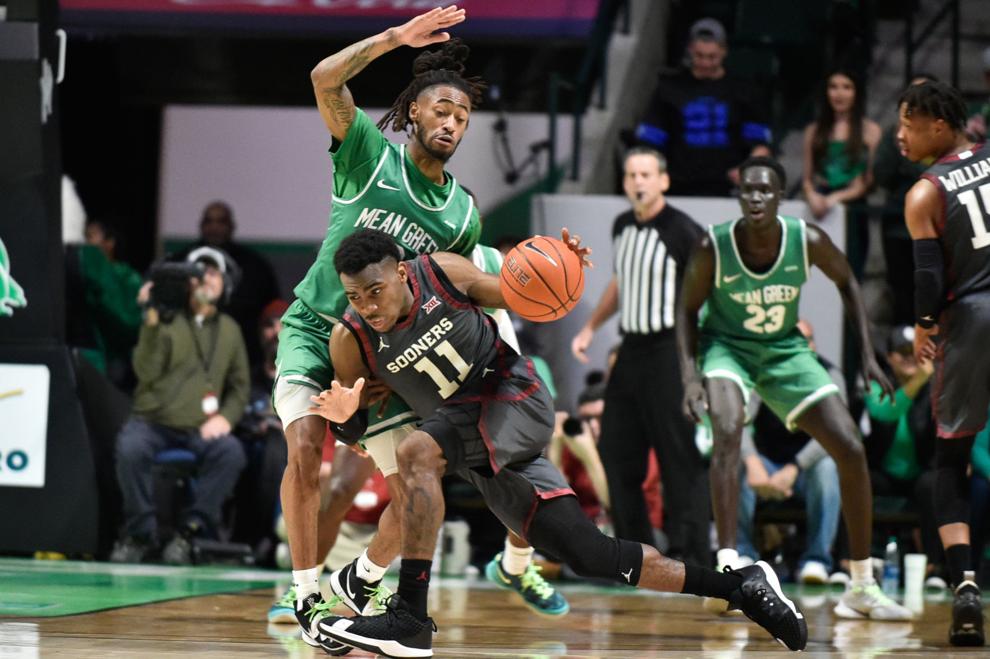 Finding a groove
Getting to the point UNT is now, where the system is working so well, wasn't an overnight process.
The Mean Green gave up 82 points in a loss to Oklahoma in December and coughed up a 15-point second-half lead in a 93-84 loss at Western Kentucky in early January.
"It took a while to get used to it, see how it works in games, become confident with it and trust it," forward Zachary Simmons said. "We can see it paying off now."
The difference is the comfort level UNT has found in the system.
"We have gotten better," McCasland said. "At first, we were playing hard but didn't understand where we were going all the time. Now we are playing hard and have an understanding of what we are trying to do."
UNT's grasp of the system has put the Mean Green on course for one of the best seasons in recent program history. UNT hasn't won a regular season conference title since the 2009-10 campaign and hasn't been to the NCAA tournament since that same year.
UNT is in position to break that drought in the next few weeks, thanks largely to the decision McCasland made to ask an old friend to share his defensive expertise as well as the way the Mean Green have bought into the system.
"We have a lot of people who can score," Geu said. "But everyone is buying in on the fact that our defense is what makes us special."