Marquan Pope wasn't a part of Guyer's 2019 run to the Class 6A Division II championship game.
After spending his freshman year with the Wildcats, Pope moved to Fort Worth All Saints for his sophomore season before moving back to Guyer.
So, when Rodney Webb was hired as Guyer's coach last March, he had virtually no idea who Pope even was. But it didn't take Webb long to find out.
And although Pope wasn't on the Wildcats' team that finished as the state runner-up last season, he has played an integral role in helping Guyer get back to the 6A Division II semifinal.
"Going into the summer, of course, no one really knew [about Pope]," Webb said. "I didn't know anything about him. He's earned everything that he's gotten."
Pope quickly made his name known in the regular season when he was thrust into a more prominent role on Guyer's defense.
After Florida State signee Jordan Eubanks went down with an injury in late October, Pope was asked to fill one of the most important positions on the Wildcats' 3-3-5 defense. Pope assumed the role of the third safety, immediately thriving as a ball-hawking defensive back who could also make tackles at the line of scrimmage.
But when Texas A&M signee Deuce Harmon was lost for the season with a back injury, Pope took his play to an entirely new level.
"Deuce is such a vital part of our defense, especially that defensive back unit," Pope said. "When he went down, we knew we all had to step up in different ways."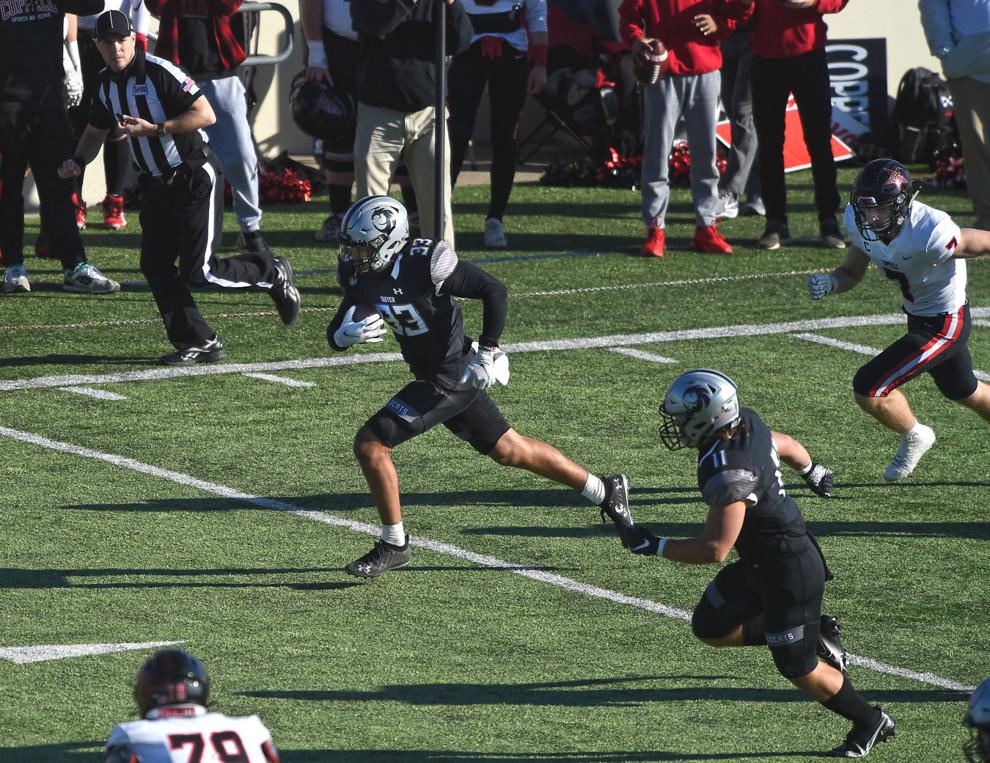 Over the last four games, Pope has tallied four interceptions, returning one of them for a touchdown in the bi-district round of the playoffs against Coppell.
In last week's triple-overtime victory over Prosper in the region semifinal, Pope came down with a diving interception in the end zone.
"That position he plays is really the linchpin in this defense," Guyer defensive coordinator Reed Heim said. "He's got to be a guy that's really versatile and can be a middle field safety, react to a pass and get to a post, and be able to come down and make everybody right."
Pope's ability to do all those things has earned him the nickname "field general" among some coaches and players.
"It's something that [Guyer defensive ends] coach [Mike] Gallegos gave me because I can cover a lot of field. I try to always make plays when I can for this team — just anything I can to help us win, so they gave me that little nickname.
"It means a lot to me. To me, it honestly means that they can trust me back there. They trust me to make all the deep plays and just be a field general."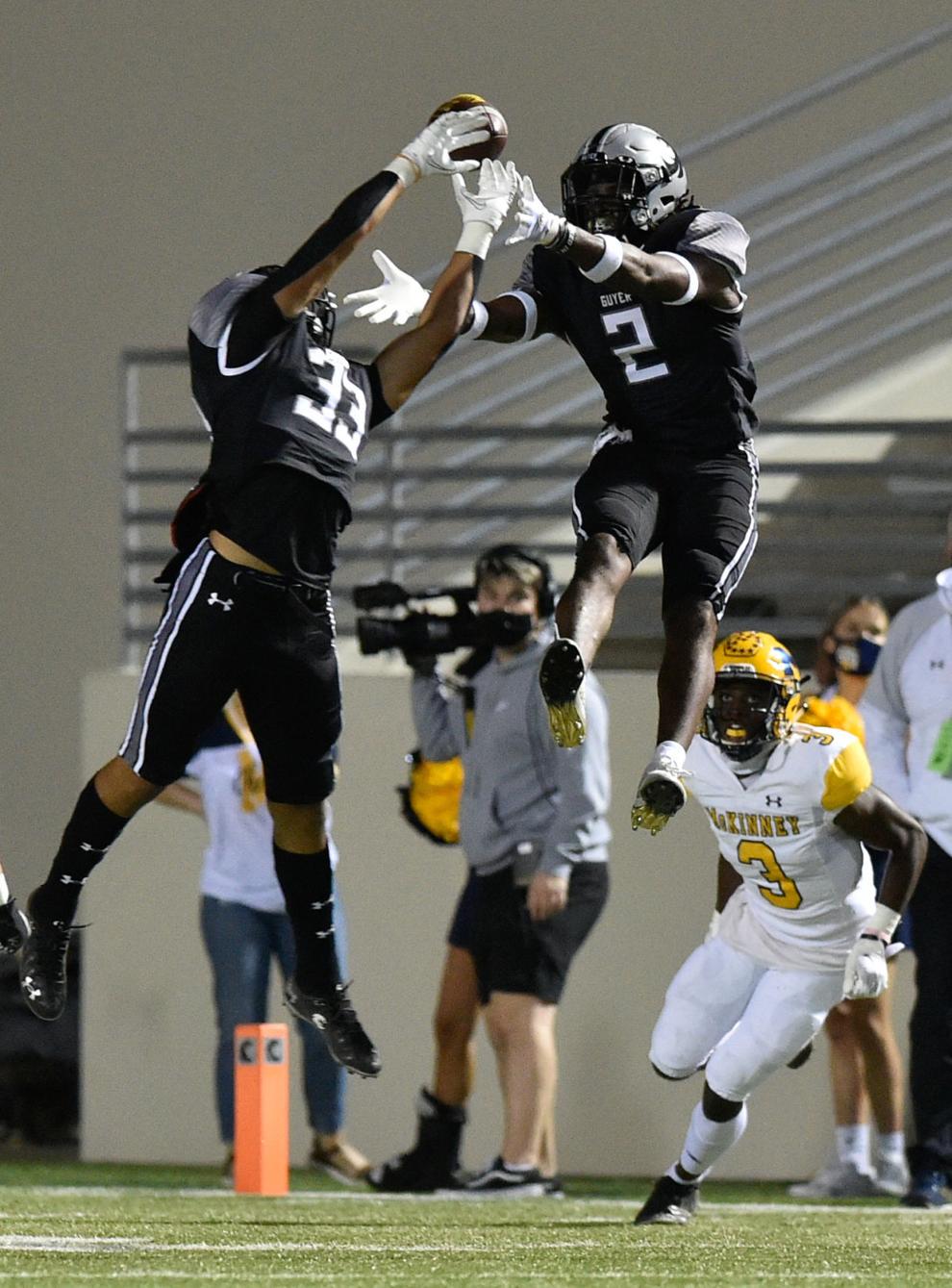 Going into Saturday's state semifinal against Cedar Hill, Pope is third on the team in total tackles with 59. He has also made two tackles for loss.
Since Guyer's last loss to Allen on Nov. 13, the Wildcats have only given up more than 24 points in a game once. Arlington scored 31 in Guyer's double-overtime area-round win.
"[Pope] has been one of the real instrumental reasons for our defensive surge late in the season," Webb said. "He's got a lot of moxie. He is a highly intelligent player, and in that position, you really need a guy can get everybody right. He's a great communicator.
"He's one of those kids that not only does he have a high football IQ, he has a real passion and is a student of the game."
And, it is perhaps that area where Pope prides himself the most. The standout defensive back said he is extremely judicious in his film study and preparation. Ultimately, believes his approach has paid dividends.
"It's a nice little advantage we've got," Pope said. "It's like having the answer key in front of us before the game. So, why not look at it?"
Guyer will undoubtedly need Pope and the rest of its defense on Saturday against Cedar Hill. The Longhorns boast one of the top quarterbacks in the state in Tennessee signee Kaidon Salter.
In last year's area-round win over Cedar Hill, Salter combined for 416 total yards and five total touchdowns, nearly singlehandedly beating Guyer.
But if Pope has anything to say about it, that won't be the case this time around.
"We're all trying to keep our head straight and keep our cool," Pope said. "We know it's going to be an emotional game. We just have to do our job, assignments and study film. They've got a heck of a lot of [good] players over there, but we're going to stop them and shut them down."