North Texas quarterback Austin Aune settled into the pocket and fired a perfect strike to Deonte Simpson early Saturday afternoon, hitting one of his top receivers in stride for a 37-yard touchdown.
The first touchdown of the afternoon at Apogee Stadium was standard fare for a spring game.
That might have been the best news of all for UNT.
The Mean Green got a ton of work in over the course of a workout that was part practice, part scrimmage and a welcome change from a year ago.
UNT saw the entirety of spring practice wiped out last season by the coronavirus pandemic. There were plenty of reasons the Mean Green finished 4-6 after falling to Appalachian State in the Myrtle Beach Bowl.
A lack of work heading into the season certainly didn't help matters. Saturday's workout that saw the Mean Green run 75 plays during the scrimmage portion was a huge improvement in that regard.
"There is no doubt that spring has helped us," UNT coach Seth Littrell said. "Implementing new schemes is challenging anyway. To have a ton of reps was crucial. We have 50 guys on the roster who had not been through an offseason. It's important not only for football, but also for player development."
UNT has an entirely new defensive staff under the direction of coordinator Phil Bennett, who is installing a new defensive scheme. The Mean Green will utilize a base scheme with a four-man front.
UNT is also undergoing a few changes on offense after quarterback Jason Bean transferred following last season. Bean landed at Kansas this week, leaving Aune as the favorite to start at quarterback.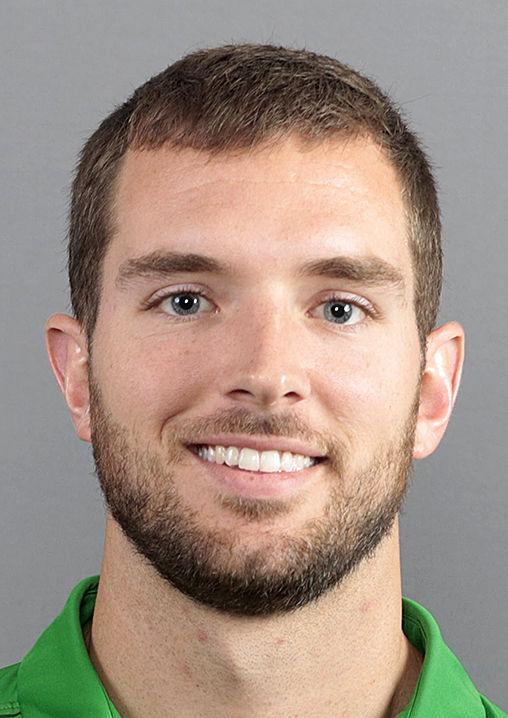 The former Argyle standout has benefited from the experience he has gained over the last few weeks.
"We came in and tried to simplify things," Aune said. "We didn't get this last year. It was great to break it down, start from square one and make sure everyone is on the same page. We will continue to get better."
Aune worked with UNT's first-team offense most of the day and made several solid throws. He connected with junior college transfer Bryson Jackson on a deep ball late in the scrimmage.
Backup quarterback Kason Martin also played well and connected with running back DeAndre Torrey for a 24-yard touchdown.
"Austin did well and has progressed," Littrell said. "He has improved on some things and is getting on the same page with receivers he hasn't thrown with. He worked extremely hard. Kason Martin also improved. It was good for all of those guys."
Littrell and Aune both spoke highly of Jackson and freshman Detraveon Brown. Jackson arrived from Blinn College at the semester break, while Brown spent last season adjusting to playing at the college level.
That pair is expected to help fill the void left by the departure of Jaelon Darden. Last season's Conference USA MVP declared for the NFL draft following UNT's win over UTEP in its regular season finale.
UNT has its second-leading receiver returning in Simpson but needed a few additional weapons heading into next season.
"Bryson had a good day. And Brown has had an incredible spring and improved," Littrell said. "A lot of it is those guys getting out there and being able to play fast."
UNT's defense also showed signs or progress over the course of the scrimmage. Defensive end Gabriel Murphy posted a sack for the Mean Green, who were able to pressure Aune throughout the afternoon.
UNT's performance on Saturday helped bolster its players' confidence.
"As long as we come in with a chip on our shoulder, are coachable and learn technique and the defense, we will be able to shut down any offense," UNT linebacker KD Davis said. "Coach Bennett has coached a lot of great players and been to a lot of schools. He is eager and coaches us hard every day."
UNT showed that tenacity on Saturday and will look to carry it through two more workouts before practice wraps up on Wednesday.
The Mean Green will then turn their attention to summer conditioning and later fall camp ahead of their season opener against Northwestern State on Sept. 4 at Apogee.
Littrell was pleased with where the Mean Green stood heading into those last two practices of the spring after Saturday's workout.
"I liked the format we used. It lets a lot of guys get reps," Littrell said. "There was some good back and forth. We are nowhere near where we need to be yet, but overall, we came out healthy. It went well."