FLOWER MOUND — Denton coach Cassie Headrick knew there was one girl that they could not afford to allow to get hot in Saturday's Class 5A Region I final: Grapevine outside hitter Janet deMarrais.
If Denton could stop her, they'd be state semifinal bound. If they didn't, they'd be in for a long night.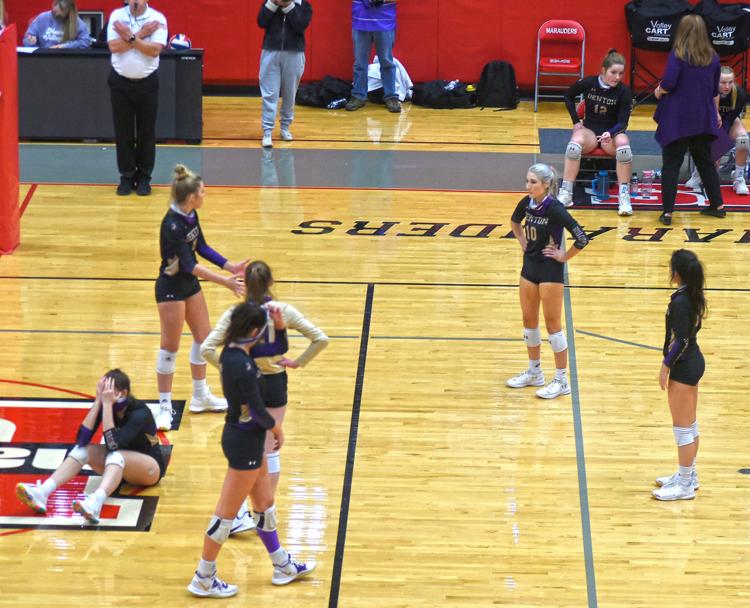 In a wild back-and-forth battle between District 6-5A rivals and two programs that had never advanced to state before, deMarrais, a Missouri pledge, poured in 34 kills and willed Grapevine to a 25-22, 21-25, 16-25, 25-23, 15-11 win at Marcus High School.
deMarrais only had three kills in the fifth set, but by that point, Denton was rattled. Trailing 9-3, the Lady Broncos committed three straight service errors to put their chances of advancing out of reach.
Grapevine (18-4) will face Lovejoy (23-0) in the state semifinals.
Denton (20-4) ends a historic season after advancing to its first-ever region final.
"We were prepared. We knew where they were going to hit. She's 6-2 — we just don't have that size," Headrick said. "We didn't give her any wide-open shots, but at the end, she ended up in the front. Coach [Robyn Wallace] did a great job; she rotated back so they had her for one extra rotation.
"We missed three serves in a row, though. That hurt; too many mistakes. This group doesn't do that."
Denton and Grapevine came into Saturday having split the regular-season series. Denton swept the Lady Mustangs on Oct. 20. Grapevine won a month later. That second meeting was the fourth match in two days for the Lady Broncos, who were coming off quarantine and had already clinched the district title.
That was not only the last time Denton lost a match, but it was also the last time they dropped a set.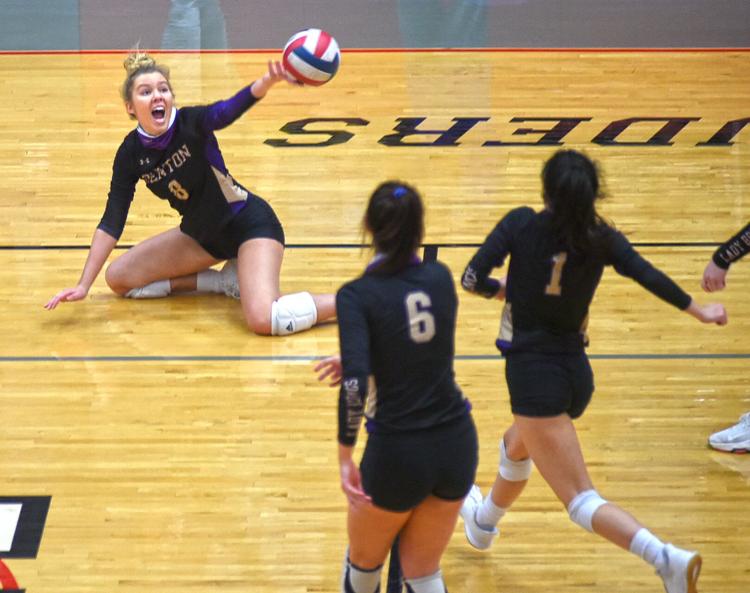 Denton cruised through the postseason in straight-set fashion and looked unstoppable behind the duo of Leah Stolfus and Taylor Thomas. On Saturday, those two finished with 17 and 11 kills, respectively. Tessa Gerwig also chipped in 11 kills. But it was Grapevine that drew first blood with an impressive 25-22 win in the opening set.
The Lady Mustangs closed that frame with an 8-2 run.
Denton responded by winning the next two sets, both of which were tightly contested from start to finish. Even in the third set when Denton went ahead 20-12 on back-to-back points from Thomas, Grapevine battled back to within seven before Stolfus helped put the frame away.
After that, the momentum began to shift in Grapevine's favor.
deMarrais shouldered a heavier load in the fourth set as Grapevine broke open an 18-all set. deMarrais scored two of her team's final three points to force another frame.
"I'm proud of the way we proved we could come back," deMarrais said.
For Denton, it was a lost opportunity.
"This moment sticks — right here," Headrick said. "But you have to look at things overall. We didn't even know if this team was going to get seen. That's the thing I keep thinking about. In July, this was all up in the air. At the end of June, I had to get special permission to get them into the gym. That was the first time I had a chance to see them together. It was only an hour, and I remember walking away thinking, 'This team has to be seen.' This is a special group, plain and simple.
"We dominated the middle of the court, but we didn't pass well enough to take advantage of it."