Six Denton area basketball players have been named to the Texas Association of Basketball Coaches all-state team.
On the boys side, Argyle seniors Nate Atwood and Skylar McCurry were named to the TABC Class 4A all-state team. The duo led the Eagles to their second state championship in school history, going 31-1 to claim the title.
Atwood was the Denton Record-Chronicle's All-Area boys MVP this season, averaging a 12.2-point, 10.1-rebound double-double. McCurry was the MVP of the 4A championship game, burying four 3-pointers to help Argyle throttle Huffman Hargrave 49-30.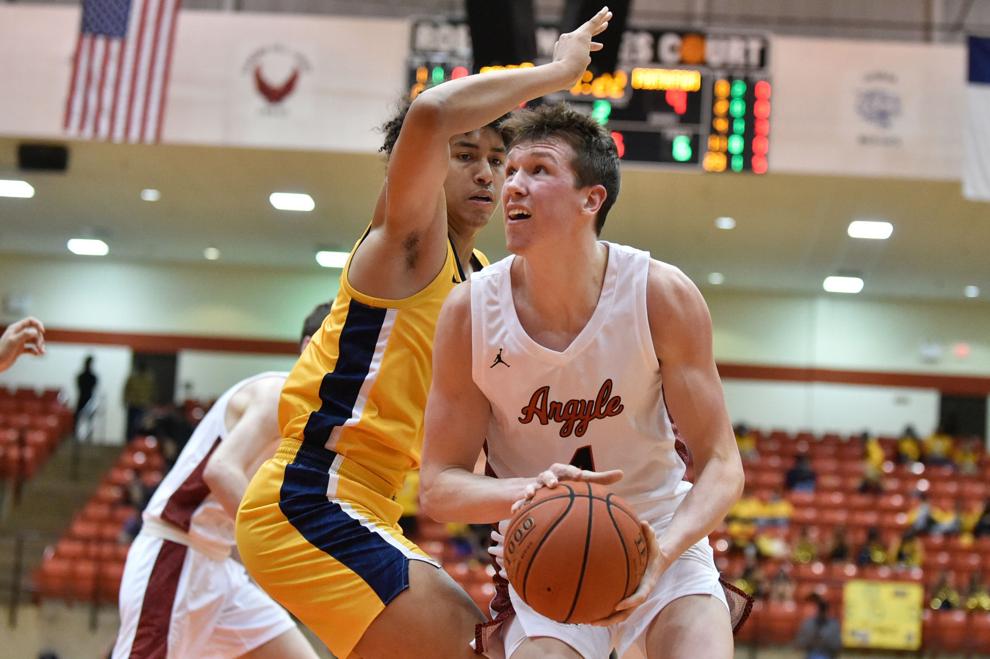 On the girls side, Ponder juniors Tate Wells and Karly Ivy were selected to the TABC Class 3A all-state team. The pair guided the Lady Lions to the state semifinal for just the second time in school history before falling to eventual 3A champion Brownwood.
Wells was the Record-Chronicle's All-Area girls MVP, averaging a team-high 17.3 points per game. Ivy, meanwhile, was the District 10-3A MVP, averaging 14.3 points per night.
Guyer senior and TCU signee Evie Goetz was tabbed to the Class 6A all-state team. Goetz was the Record Chronicle's Co-Impact Player of the Year along with Lake Dallas junior Mackenzie Buss, who was the final all-state selection from the Denton area.
Goetz was the District 5-6A MVP and averaged 15.6 points and 5.8 rebounds per game. Buss was the District 6-5A Co-MVP, averaging 15.3 points per night en route to earning Class 5A all-state honors.