By the time you read this, Ryan's Jackson Parrish will have already put Tuesday's baseball game at Colleyville Heritage behind him to focus on Thursday's District 5-5A/6-5A Area track and field meet, where he'll be competing in three events. But by the next night, and on Saturday, he'll be back to tracking down fly balls in left field.
Somewhere in between all of that, Parrish says he'll find time to rest. But if he can't, that's fine, too.
"I've been a ready-set-go type person my whole life," Parrish said with a laugh. "It's very exhausting sometimes, but it's worth it when everything comes together. I'm just a very determined person."
It certainly takes a determined person to shoulder the load Parrish, a senior, is carrying right now. Granted, he's not the only high school athlete playing multiple sports these days. But rarely do you see someone successfully compete at a high level in two varsity sports such as track and baseball, where the demands of each sport are at a fevered pitch and include schedules that constantly run the risk of overlapping.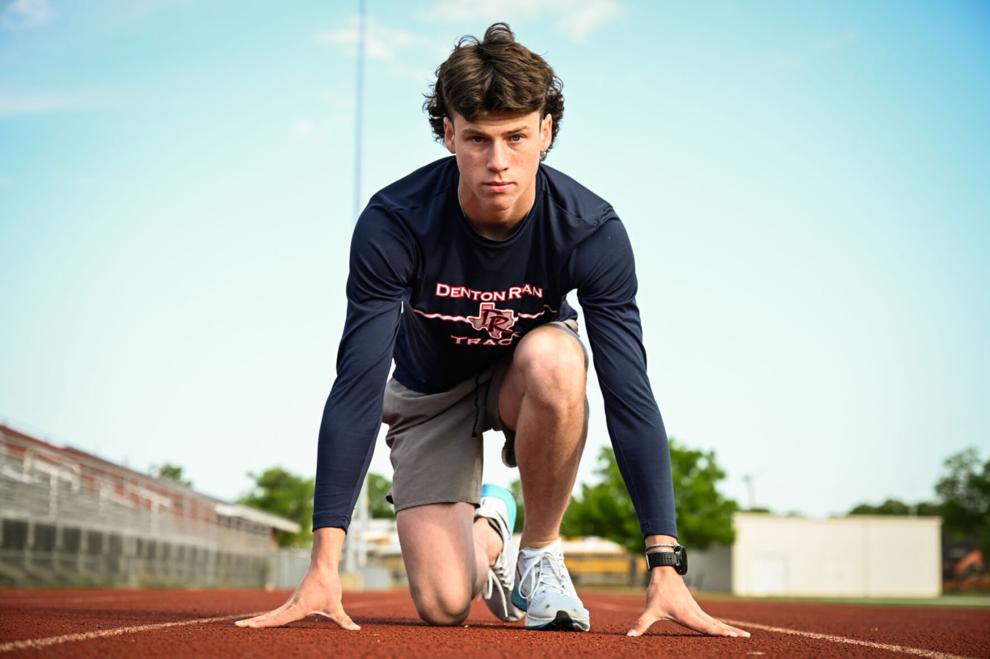 In track, he's the District 6-5A champion in both the 800- and 400-meter runs. His blistering time of 1:54.34 in the 800 is a school record and the second-fastest time in Class 5A — trailing only Manvel's Adam Mason (1:54.23). He's the anchor leg for the mile relay team, which also advanced to the area meet.
As for baseball, he starts in left field for the Raiders, who are trying desperately to stay in the thick of the playoff hunt.
To make it all work, Parrish heads to track practice in the morning with the other distance runners, then goes to baseball in the afternoons. He's been doing this for the past three years and has remained a steady constant for both programs.
"It takes an incredible amount of dedication to make it all work," Ryan boys track coach Janson Head said. "And if you watch him compete, he is just a monster. He broke the school record in the 800 three or four times this year, and when he jumps out, he typically leads from start to finish. Then he goes and does the 400 and the 4x400. In my 16 years here, I've only had someone do it successfully at the varsity level maybe one time, and that was Daniel Martin. He graduated in 2011 and ran at Texas A&M as a decathlete. It's a tough deal, but Jackson is just a highly competitive kid."
Parrish, who has already signed to run at Oklahoma's East Central University next year, agreed. He is constantly preparing for a heavy workload and keeps himself focused by setting personal goals — many of which he breaks with ease and then has to chase even loftier marks. This is especially true for track, he said.
"Reaching a [personal record] is a big deal for me, and I look at each time that I'm out there competing as an opportunity to get better at what I do," he said. "Track is so mental, too. So if you have one bad thought, it can affect an entire race. I never let that little voice in my mind take over. I just flush all of that out and focus on the positives.
"Running the 800 is my No. 1 event, and I go all out. In between that and the 400, I'm making sure to elevate my legs to get fresh blood in them. There are occasionally races where I don't feel at my best, but it never stops me."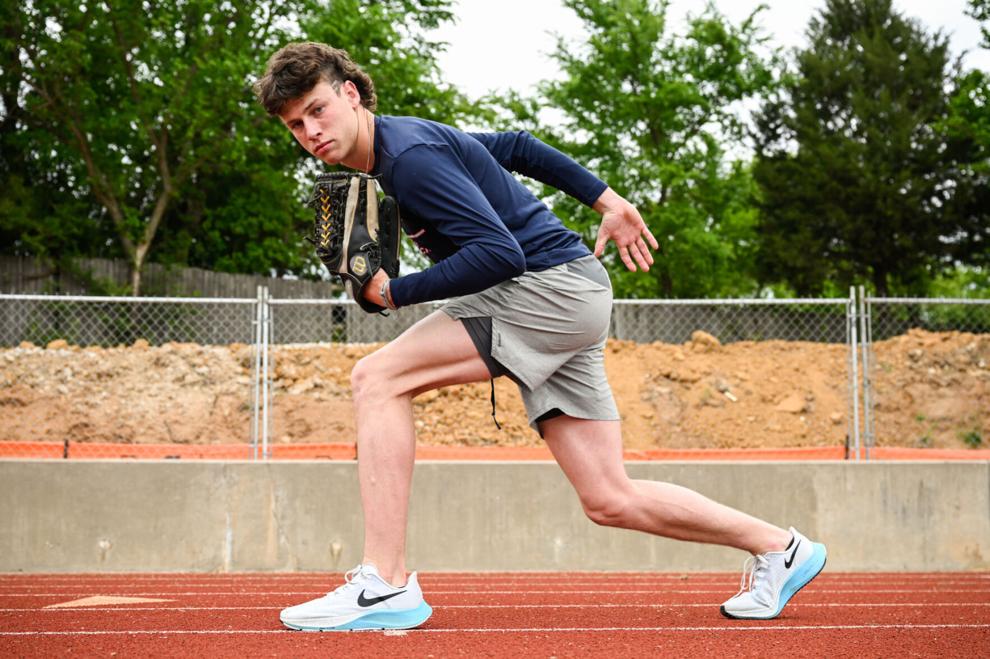 Parrish comes from a long line of athletes. His parents were both track stars, and his sister, Lindsey Hinton, ran track and cross country and competed in soccer at Ryan before graduating in 2009. Hinton went on to a record-setting career at Tarleton State in both cross country and track.
To date, she still holds the Ryan record in the 800-meter run.
"We both have that 800 record, and that means a lot to me. I look up to her and remember going to all of her meets," Parrish said of his sister. "That's another big reason why I wanted to run track. My mom is a big fan of running and always does a great job reminding me to get my runs in during the offseason. My coaches have played a huge part in my success, too — coach Head and [Jayme] Kiraly."
With another stellar performance at the area meet on Thursday at Fort Worth Brewer, Parrish can qualify for the regional meet and set himself up for a possible state berth. Doing so in one event would be nice, and two would be even better. But while he's there, he might as well go for all three.
It's all in a day's work.
"I'm just determined to do whatever I need to do to be better," Parrish said.