Ahmad Terry is one of the best players Ryan has on its near impenetrable defense. And yet no one is talking about him.
College scouts, the media, recruiting aficionados and many in the Raiders' massive fan base entered the 2019 season preoccupied with names like Drew Sanders, Billy Bowman Jr. and Ja'Tavion Sanders. You can't blame them for being so enamored, either. That trio alone racks up mind-boggling stats on both sides of the ball and all are future Division I players.
That attention and even the love showered on several newcomers have left Terry to make play after play in the shadows.
Flying under the radar like that may irk some athletes, but Terry doesn't mind at all.
"That's how life goes, sometimes," Terry said. "I just keep pushing to be a better version of myself.
"I feel like I'm the man out there, having fun with my boys."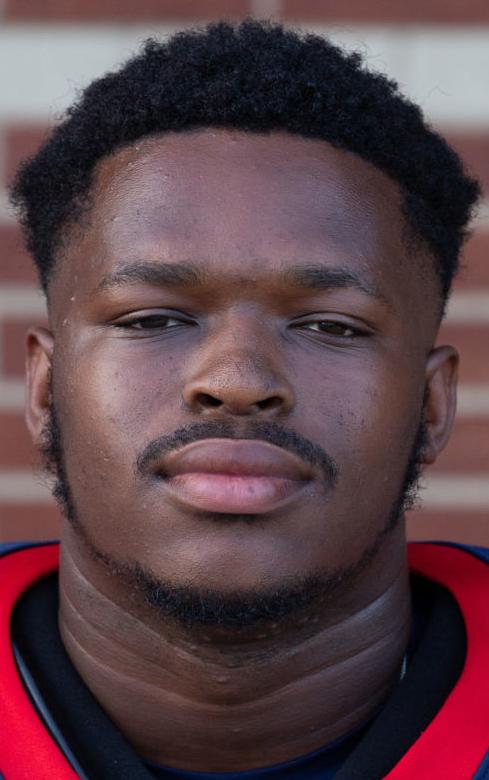 While Terry won't say it, his coaches insist he deserves more of our attention. After all, Terry is now a three-year starter at linebacker and hasn't missed a start in 29 straight games entering Ryan's bye week.
He piled up 103 solo tackles last year, which tied him for the most on the team with Alabama commit Drew Sanders.
Through two games this year, he leads the team with 20 solo tackles. More than just a tackling machine, Terry is football smart and in many ways is the straw that stirs the drink. He calls the plays and has everyone lined up in the right spot.
Because of that, Ryan (2-0) has allowed just six points and is giving up an average of 156 total yards per game.
"He's been playing on Friday nights for a long time, and he plays with a lot of passion," Ryan coach Dave Henigan said. "The way that social media is, all of these guys who are big-time recruits get a lot of press — then you have really good football players like Ahmad and several of our other guys who don't get the credit they also deserve. He's a really good football player, though. He makes a lot of big plays for us."
Terry said his inspiration for staying focused on playing hard rather than worry about being in the limelight is his mother and No. 1 fan, Unika Daniels.
Unika can be found sitting in the stands at every varsity football game and isn't afraid to tell her son what he's doing right and wrong on the field. But she also works extremely hard to provide for her kids, which often means she's already at work by 3 each morning. Ahmad's father currently lives in Mississippi.
That leaves Ahmad, 18, to get himself and his two younger siblings out of bed and to school on time each morning.
"Both of them are also in high school, but my little brother plays football, too, so we need to get up early and go straight to school," Ahmad said. "It's hard sometimes, but God gives his strongest battles to his soldiers."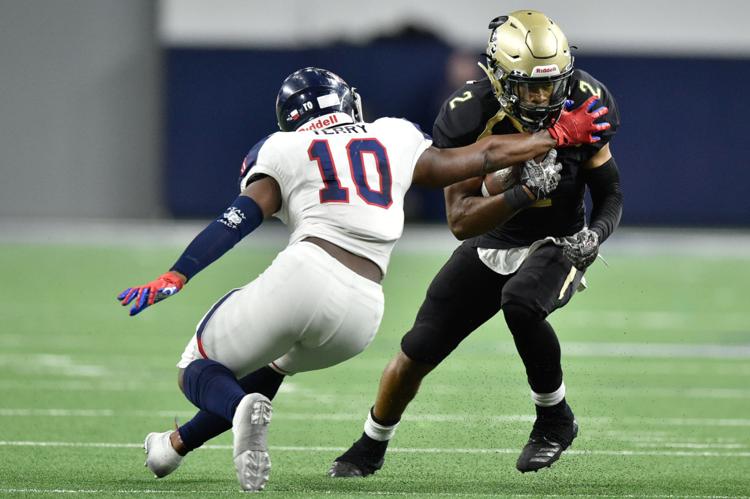 Football means everything to this family. Ahmad's older brother is Reynal Caldwell, a star defensive back who graduated following the 2012-13 school year. Ahmad grew up watching him play but was in love with football long before that, saying that he vividly remembers being 3 years old and having his dad help him put on shoulder pads for the first time.
He's had plenty of mentors along the way, including his brother and former Ryan linebacker Kosi Eldridge.
Eldridge, who is now at Texas Tech, was a senior during Ahmad's sophomore year and finished that season with 183 total tackles.
"Kosi sat me down and taught me a lot," Ahmad said. "My brother and I have also always had a strong bond; he influenced me a lot when it came to football and also taught me to be a better man."
Despite all the gaudy stats and a motor that doesn't quit, Terry hasn't gained much attention from colleges.
He's hoping he can impress enough scouts as the season moves along to get a chance somewhere, but in the meantime, he's content with the bright lights of Friday nights and having one more opportunity to get Ryan to the state's grandest stage.
"I feel like we are going to be the best defense that's ever come through Ryan. We have that mentality," he said. "We are young in some spots, but everyone is hungry to go eat. As for me, I'm a senior now. I have to be better."