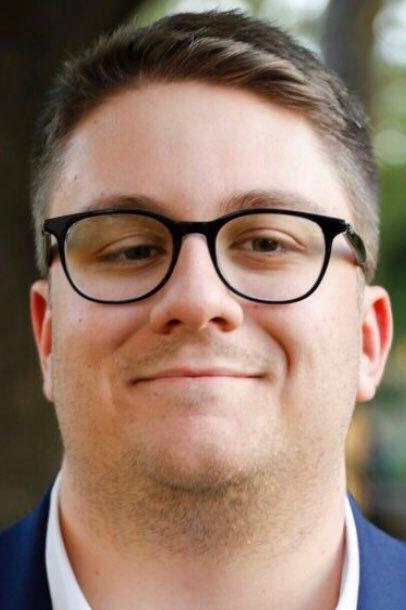 After picking up a 37-34 overtime victory over Lake Dallas in the regular season opener, the Denton Broncos ran into a buzz saw.
In Week 2, Denton was throttled 75-0 by Frisco Lone Star, which has since risen to No. 1 in the Dave Campbell's Texas Football Class 5A Division I rankings. The following week, the Broncos went on the road and were routed 63-7 by still undefeated Frisco Independence.
Denton then got a bye to regroup, and its prize following the week off was a date with then-No. 2 Ryan.
The Raiders built a 56-7 halftime lead, and wound up winning 59-28 to hand Denton its third straight lopsided loss.
By that point, it would have been easy for the Broncos to fold up their tent and give up on the rest of their season. But Denton did the opposite.
The Broncos responded by throttling Carrollton R.L. Turner 70-0 last week, bouncing back from three crushing defeats that could have easily derailed the rest of their 2019 campaign.
"I don't know that anybody has played the schedule that we've played," Denton coach Billy Miller said Monday morning. "For those kids to come out and be able to stick with it and perform this past week, it's been uplifting and a good deal for us to grab onto and celebrate."
Denton's win over Turner not only gave the Broncos a much-needed spark — it also kept their goal of making the playoffs alive.
Halfway through the season, Denton is 2-3 overall and 1-1 in District 4-5A Division I. Now, a pivotal date with Grapevine looms on Friday night as the Broncos try to stay in the playoff hunt.
In an eight-team district, Denton still has a long way to go before thinking about the postseason. But after last week's win over Turner, the Broncos have something they have not had a lot of this year: momentum.
"We knew the importance of going out and performing last Friday," Miller said. "This [game against Grapevine] is the one we kind of had circled. We know where they've been over the last couple of years and know what they're capable of. We know what this week is all about."
Denton's victory, plus several others in the area, were made possible by a host of standout performances. Here are the Denton Record-Chronicle's Game Changers from Week 6.
Javon Bruce, RB, Pilot Point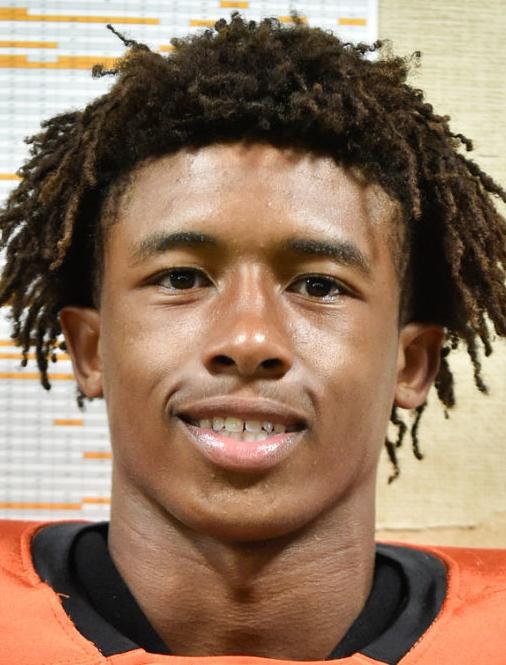 Bruce led the way for Pilot Point in its 45-24 victory over Whitesboro, rushing for 215 yards and four touchdowns on 23 carries. Pilot Point trailed 21-16 at halftime, but outscored Whitesboro 29-3 in the second half to pull away. Bruce averaged 9.3 yards per carry, with his longest run of the night coming on a 70-yard scamper. Pilot Point improved to 5-1 overall and 2-0 in District 4-3A Division I with the win.
Nathan Greek, QB, Liberty Christian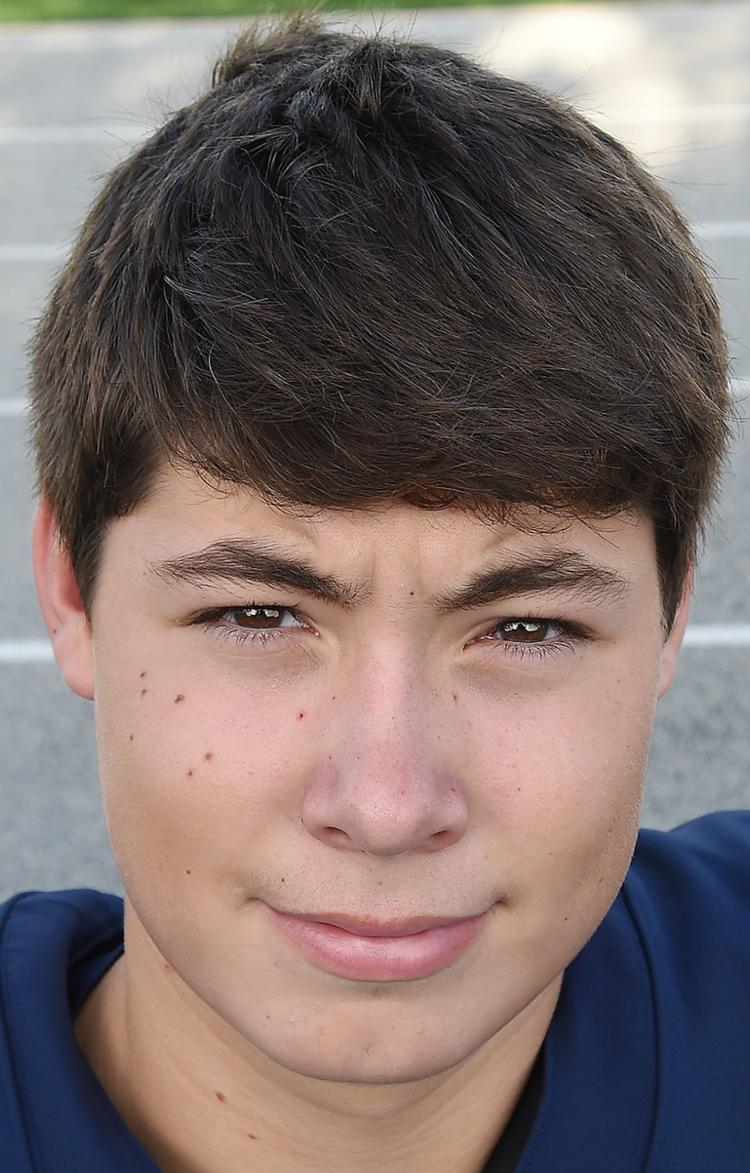 Greek tossed five touchdowns in Liberty Christian's 52-0 win over Austin Hyde Park. The freshman, who was starting in place of his older brother, Daniel, completed 24-of-33 passes and threw for 336 yards. Nathan Greek threw touchdowns to five different receivers as the Warriors built a 21-0 first-quarter lead. After starting the season 0-4, Liberty Christian has now won two straight games, improving to 2-4 overall.
Connor Shelley, RB, Denton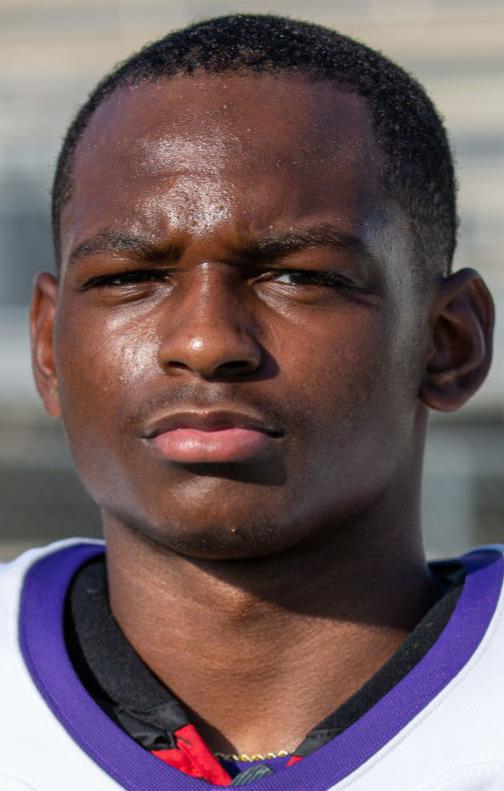 Shelley was one of two Denton running backs to eclipse the 100-yard mark in the Broncos' 70-0 shellacking of Carrollton Turner. Denton's workhorse ran for 128 yards and two touchdowns on just five carries, averaging a staggering 25.6 yards per attempt. His partner in the backfield, Terell Coleman, ran for 126 yards and two scores on six carries. Behind the Broncos' offensive line of Matt Garcia, James Bridges, Jordan Patterson, Devin Freeman and Ashton Davis, Denton racked up 551 total yards, with 449 of them coming on the ground.
Cole Kirkpatrick, WR, Argyle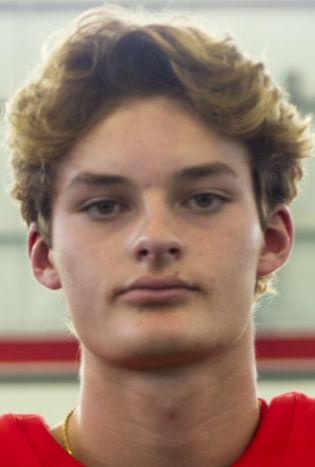 Kirkpatrick only recorded two catches last Friday in Argyle's 67-6 rout of Sanger, but he made the most of each of them. The Eagles' speedy wideout scored on both his receptions, ending the night with 120 yards and a gaudy average of 60 yards per catch. Kirkpatrick put Argyle up 7-0 with a 67-yard catch-and-run early in the first quarter, and added a 53-yard score later in the frame to give the Eagles a commanding 20-0 lead. Through five games, Kirkpatrick is Argyle's leading receiver, and has hauled in 17 catches for 514 yards and nine touchdowns.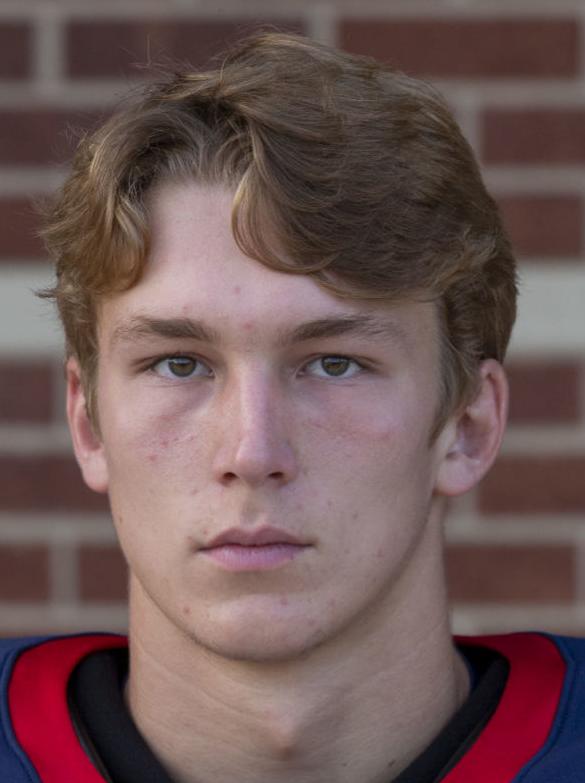 Sanders reeled in three catches for 77 yards and two touchdowns as Ryan pummeled Carrollton Newman Smith 68-0 last Thursday. The Alabama commit's first score, a 53-yard dart from quarterback Seth Henigan, put the Raiders up 7-0. Sanders added another touchdown on a 17-yard pass, as the Raiders built a comfortable 61-0 halftime advantage. Ryan had a short field for most of the night thanks to three Newman Smith turnovers, but still managed to pile up 373 total yards, averaging 23.1 yards per pass.