THE COLONY — Guyer coach Trent Wisdom fought back tears on Tuesday night when asked how proud he was of his team.
The Wildcats were minutes removed from a season-ending loss to Dallas Jesuit in the area round of the playoffs, but Wisdom was emotional as he reflected on Guyer's campaign.
Last Friday, the Wildcats upset state-ranked Flower Mound Marcus to win their first playoff game since 2014.
That victory catapulted Guyer into the Class 6A Region I area round, setting up a date with Jesuit. And although the Wildcats dominated time of possession in the first half, Guyer was unable to capitalize on a number of chances in a 1-0 loss at The Colony High School.
"Words can't express how proud I am of them," Wisdom said. "Just the whole year, no one believed in them except for us as a group. No one believed we could do it. No one believed we could make playoffs or handle our district. From the beginning, they believed in each other and me as a coach.
"This is my first year, and they bought in from day one. In every single game, they played with all their heart and soul. That's all you can ask for as a coach."
Jesuit's Kyle Visintainer scored the lone goal of the match in the 44th minute. After Guyer turned the ball over deep in its own end, the Rangers regrouped, firing a low cross into the box.
The Wildcats' keeper got a touch to it, but was unable to fully corral it, resulting in a rebound opportunity that Visintainer buried.
"It was just unfortunately three mistakes in a row," Wisdom said. "Soccer is a team sport. We gave up the ball in the back, and we can't do that. Then we couldn't recover quick enough, and we got a little unlucky on the shot there. That's just how it is."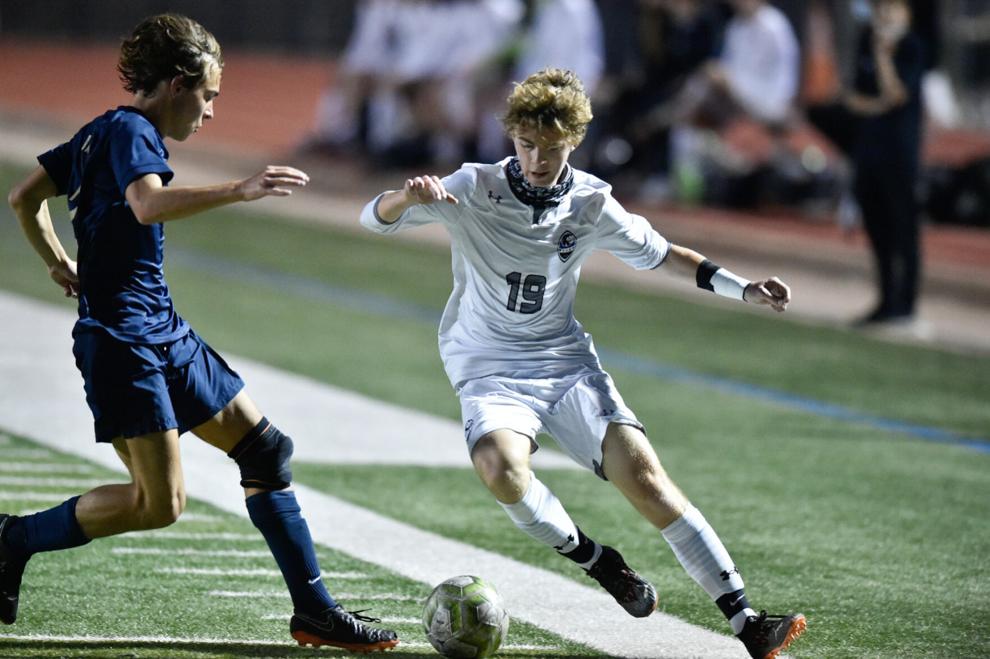 Guyer generated plenty of opportunities over the next 30 minutes, with its best look at an equalizer coming in the 63rd minute. Guyer's Elijah Pirtle rocketed a shot that went just past the outstretched arms of Jesuit's keeper, but the ball ricocheted off the crossbar and out of play.
The Wildcats got several more looks on goal down the stretch, but they were never able to put the ball away.
"It was just one of those nights where we couldn't finish our chances," Wisdom said. "I think anyone watching that game would know we completely dominated. I think we knew it, and I think they knew it. We just couldn't find that goal to put us through. Credit to Jesuit. They could."
Guyer's season ends at 13-6-2 overall.
The Wildcats snapped a seven-year drought without a playoff win last week, but more than that, Wisdom said he was just proud of how his team battled all year.
"Being their coach is one of the greatest joys of my life," Wisdom said. "The Bible says whatever you do, you work at it with all of your heart and soul, and you do it for the Lord and not for men. That's something I want to continue to tell my team. They did that. They worked every day and gave their heart and soul. I love them, and I could not be more proud of being their coach."