McKINNEY — Guyer coach Rodney Webb hoped his team had learned their lesson about coming out flat the week after emotional wins.
But if Friday night's District 5-6A opener against McKinney was any indication, the Wildcats still have some work to do in that department.
Three costly turnovers and a slew of uncharacteristic penalties opened the door for the Lions to pull off a stunning upset. McKinney cut Guyer's lead to two late in the fourth quarter, but on the ensuing kickoff, Peyton Bowen took matters into his own hands.
The four-star prospect weaved his wave through a sea of defenders, returning it 93 yards to keep the Wildcats' perfect season intact, as Guyer escaped with a 44-26 win at McKinney ISD Stadium.
"I was like, 'This is a game-changer,'" Bowen said. "Big-time names make big-time plays. I saw that dude running after me. I was gassed, but I just couldn't let him catch me.
"We knew it was going to be a dogfight. We know they have some really talented dudes on this team. We came out here and looked sluggish, but we came out in the fourth quarter and showed them what Guyer football really is."
Bowen's 93-yard touchdown return came seconds after the Wildcats stuffed McKinney on a 2-point conversion attempt that would have tied the game at 28-28.
Bryan Jackson busted loose for a 38-yard touchdown run that put the Lions in position to level the score. But Guyer's defense held when it mattered most on the 2-point try, setting the stage for Bowen's heroics.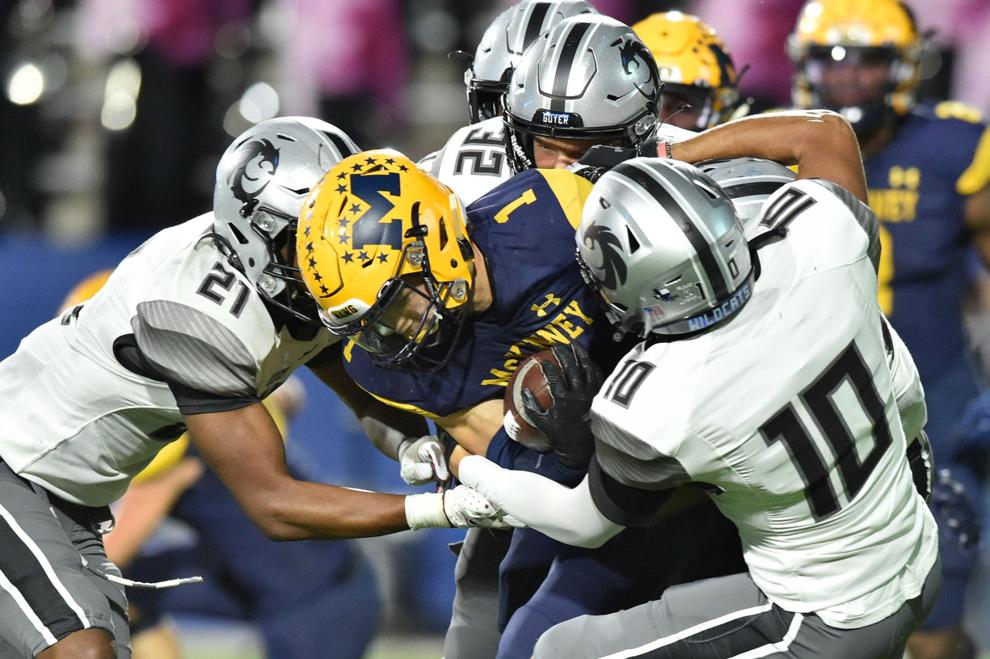 "It was huge, and leave it to [Bowen] in that situation to step up and make the play to really change the game," Webb said. "It was an electric play. We did a good job blocking. He had a seam, and he just made it happen as great returners do."
McKinney took an early 7-0 lead after taking its opening drive 75 yards for the score.
But Guyer promptly responded, scoring in less than 90 seconds to tie the game on a BJ Phillips touchdown run.
The Wildcats took their first lead at 14-10 on a 21-yard touchdown from Jackson Arnold to Grayson O'Bara. Guyer extended its lead to 21-10 on a three-yard back-shoulder fade from Arnold to Jace Wilson late in the first half.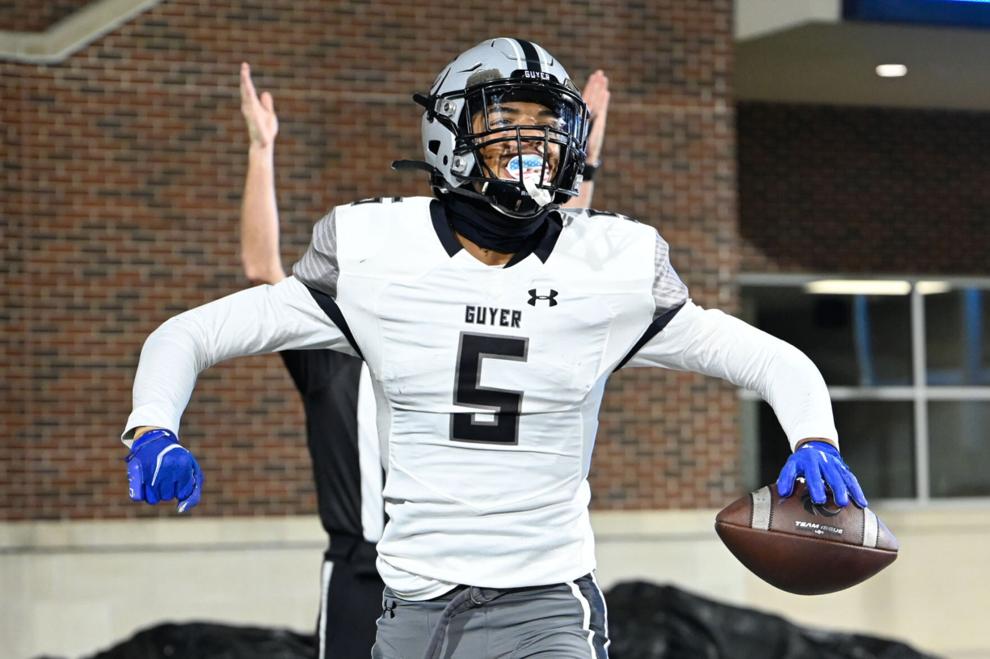 From there, McKinney's opportunistic defense took advantage of two fumbles, an interception and 10 penalties for 76 yards to get back in the game — even though the score got out of hand late.
A bad snap on a punt resulted in a safety, and on the Lions' next drive, Guyer's Austin Knapp intercepted a pass that he returned for a touchdown.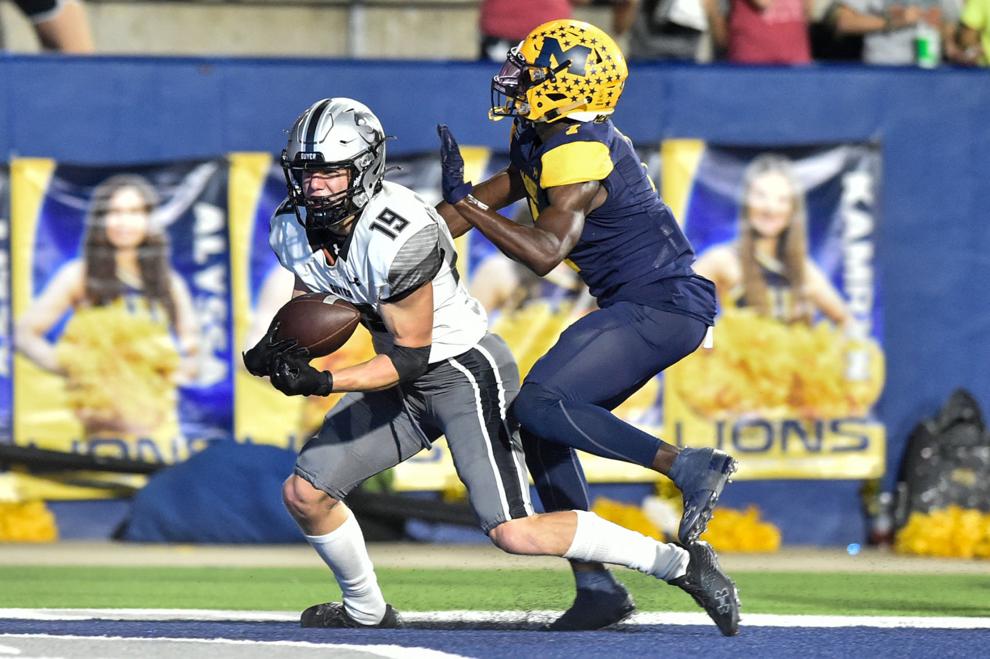 The Wildcats improve to 5-0 overall and 1-0 in district play with the victory. But as Webb noted afterward, they were far from satisfied with their performance.
"The bottom line, and you can sort of wrap it all up [by saying] we were not really ready to play football tonight," Webb said. "And that's an important lesson we have to learn moving forward."