Grayson O'Bara's eyes lit up like a kid on Christmas when he heard what his stat line was after Guyer's game against Humble Atascocita.
Nine catches, 164 yards and the go-ahead touchdown.
"That's pretty good," O'Bara said.
After suffering devastating injuries the past three years that essentially cost him his freshman, sophomore and junior seasons, O'Bara is finally healthy.
And on Friday night against Class 6A No. 4 Atascocita, O'Bara put on a show. The senior made several spectacular catches, but none were bigger than a 50-yard screen he took to the house late in the fourth quarter to give Guyer the lead it never relinquished.
O'Bara's late touchdown was all the Wildcats needed, as No. 5 Guyer held on to knock off Atascocita 46-35 at UNT's Apogee Stadium.
The win is Guyer's second over a Top-5 ranked opponent in the first month of the season.
"I do think we made a statement," O'Bara said. "We came into this game with a chip on our shoulder. We seem to always be the underdog. We came into this game and wanted to make a statement to the rest of Texas to show what we're really about on the southside."
The Wildcats went up 14-0 late in the first quarter, using a 45-yard pass from Jackson Arnold to Sutton Lee to take a two-score advantage.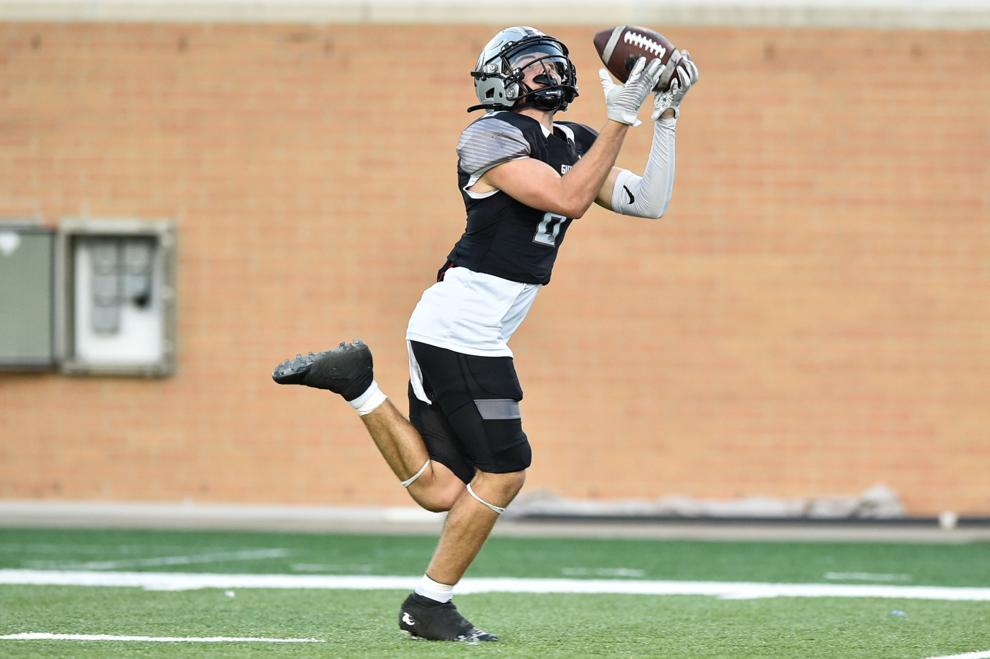 But Guyer's lead didn't last long, as Atascocita tied the game by halftime on the strength of a Gavin Session touchdown pass and run.
With the Wildcats needing a spark in third quarter, it was O'Bara who provided it. Arnold lobbed up a 49-yard pass that O'Bara climbed the ladder to corral, setting up a 2-yard touchdown run from Jackson Foster.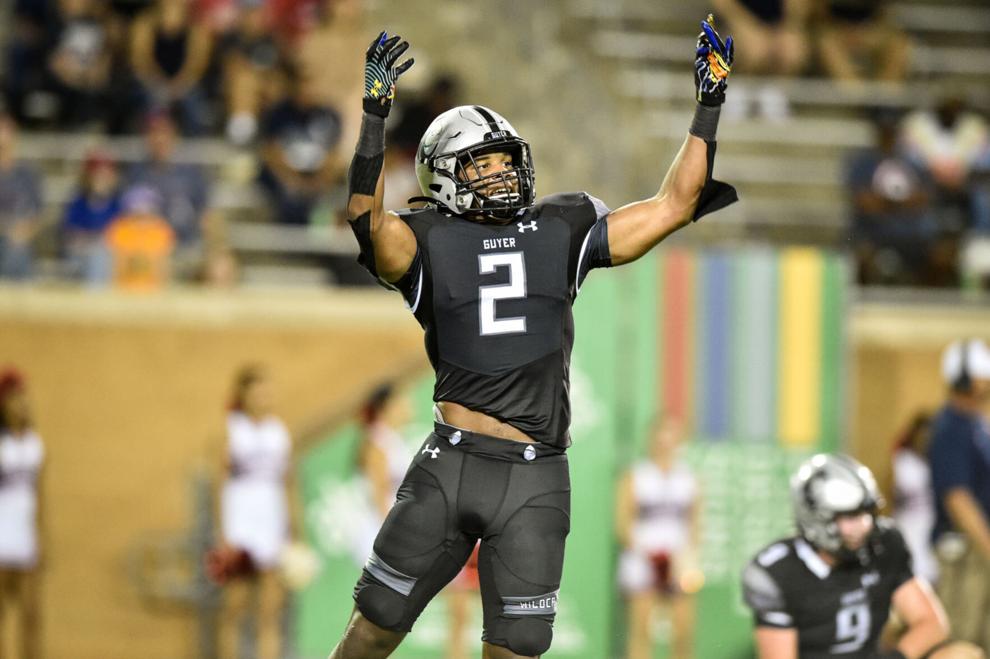 "He was huge," Guyer coach Rodney Webb said of O'Bara. "That is Grayson O'Bara, full speed, 100% Grayson O'Bara. It's so good to have him back.
"I feel good for him after everything he's been through, the rehab and all the frustration. I'm happy for him because the kid works so hard, and it means so much to him."
Arnold, meanwhile, was sensational in just his fourth start. The junior finished an efficient 29-for-41 through the air, throwing for 337 yards and three touchdowns.
After hitting O'Bara on the 50-yard go-ahead touchdown, Arnold found Dylan Rivero from eight yards out on the Wildcats' next drive to put the game on ice.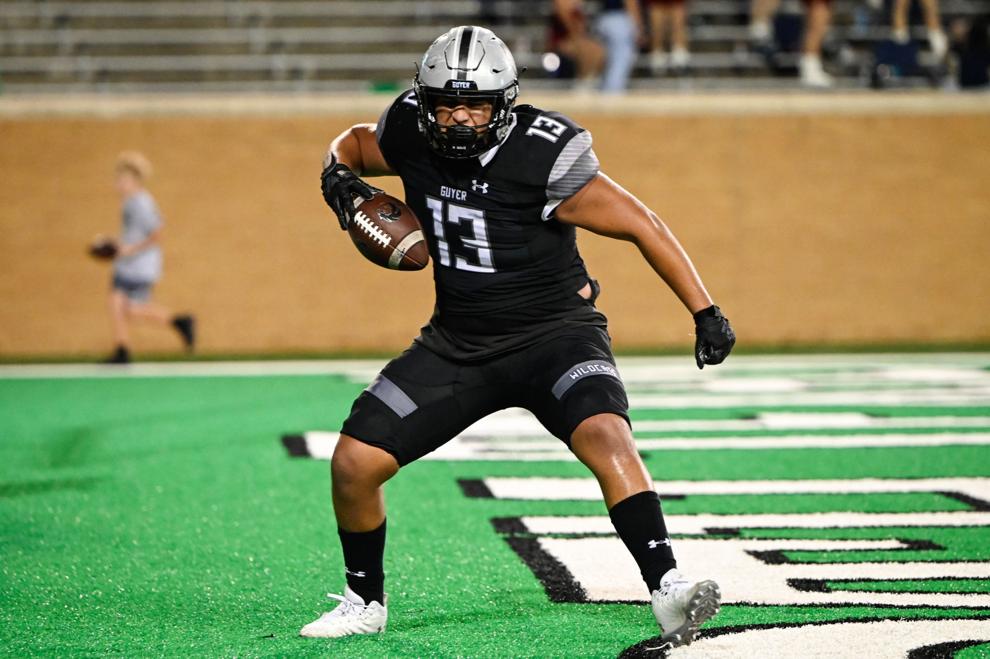 "After like the first drive, I knew I was pretty much dialed in today," Arnold said. "I didn't really miss much."
The Wildcats closed out their nondistrict schedule with a perfect 4-0 record heading into District 5-6A play next week against McKinney Boyd.
And, as Webb put it afterward, if there was ever any doubt about the potential of this Guyer team — there isn't anymore.
"What I told our team after the game is if you didn't believe before, you need to believe now," Webb said. "We have a chance to have a really special year."