A pitchers' duel was brewing on Tuesday night between Guyer's Ranci Willis and McKinney Boyd's Kinsey Kackley.
Willis had surrendered only one hit going into the top of the fourth when Boyd catcher Savannah Luther lined a single into center field. But a few moments later, Luther injured herself sliding back into first base.
She exited the game for an inning, forcing Boyd to turn to a reserve catcher.
And Guyer promptly took advantage of Luther's absence.
"I hope [Luther] is OK. She's a great player," Guyer coach Keith Medford said. "But there was definitely [a shift]. You could kind of feel it out here. They had a couple of passed balls, and good grief, you're asking a kid that probably hasn't caught a whole lot to catch a kid that throws that hard with the ball spinning."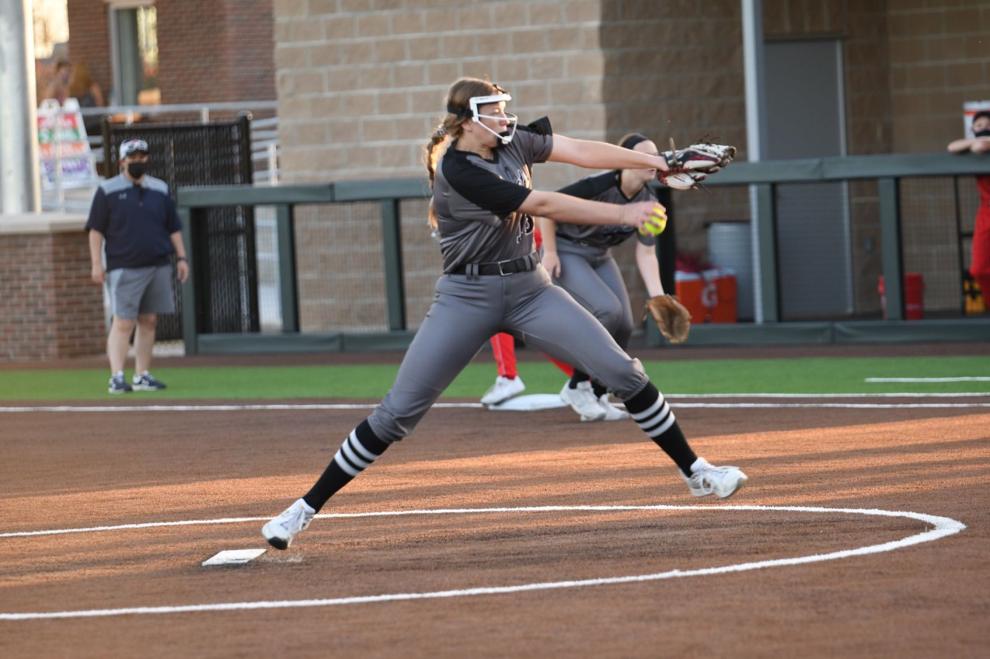 After Avery Jefferson belted a triple to the left field wall to lead off the bottom of the fourth, Guyer's third baseman came around to score on a passed ball — quickly opening the floodgates.
Guyer tacked on two more runs in the fourth inning and then exploded for seven runs in the sixth, run-ruling Boyd 10-0 at home to remain perfect in District 5-6A play.
"We had lots of preparation coming into this," Jefferson said. "We knew the pitcher we were going to see and knew her record. We knew exactly what we had to do — put the ball in play the best we can. I knew if I put the ball in play, I was going to get the best opportunity I could."
Guyer added its first insurance run in the fourth courtesy of a one-out walk by Tehya Pitts, who stole second and third before scoring on another passed ball. Then with two outs, Ryleigh Nash bounced a ground ball to third for what should have been a routine out.
But a miscue by Boyd at first base allowed Erin Peterson to score from third, as Guyer scratched across another run.
Willis, meanwhile, was clinical for Guyer in the circle, striking out 16 over six innings of work. The Texas Tech commit surrendered just two hits on the night and recorded a whopping 16 strikeouts.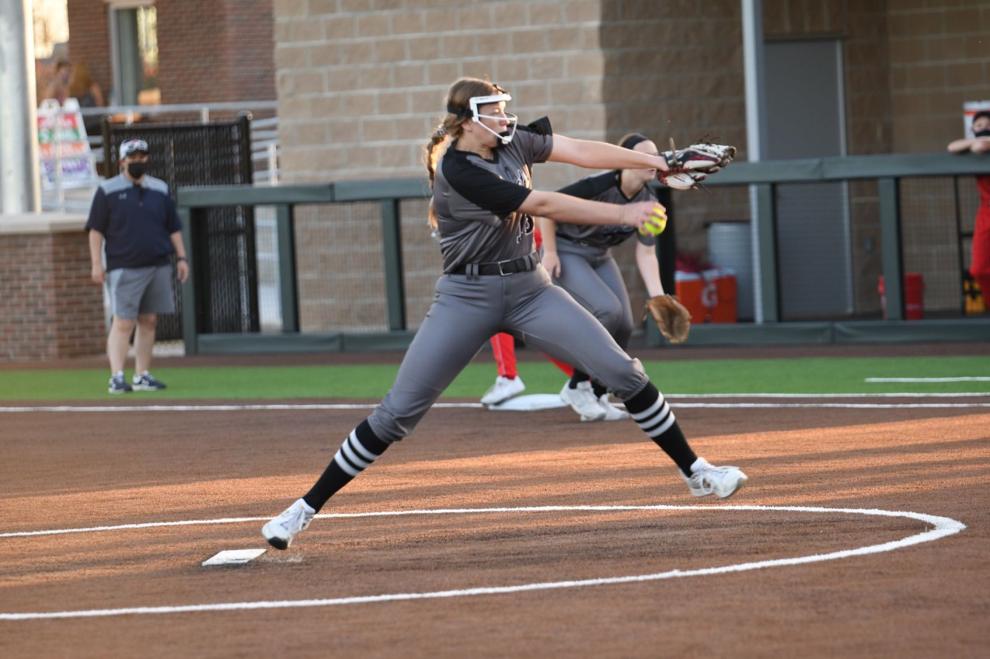 "What people don't understand is she has put the work in to do this," Medford said of Willis. "It's not like she just sits around. This has taken years to get this like it is. So kudos to her for her work ethic and determination."
Willis navigated her only real trouble of the evening after giving up a two-out double in the second inning. She struck out the side to get out of the frame unscathed, and Willis continued to keep Boyd's hitters off-balance for the remainder of the game.
"I was just trying to stay relaxed, move it and spin it a lot," Willis said.
Guyer put seven runs on the board in the bottom of the sixth, and the scoring started with a Megan Ayala RBI-single, followed by bases-loaded walks from Jefferson and Alli Stidham and another passed ball.
Pitts then sent the fans home early, lacing a fly ball that was dropped by the Boyd left fielder, resulting in an error that cleared the bases.
Guyer improved to 15-1-1 overall and 5-0 in 5-6A play with the victory.
"A 10-spot on that team is pretty good," Medford said. "And of course, Kackley went out, but we had three on her, so it doesn't matter. That was the test that we needed. When you face a pitcher like that, it's like a playoff game."