FLOWER MOUND — There is a phrase that has been a staple inside the Guyer locker room this season.
For Guyer coach Trent Wisdom, the saying is as simple as this: When you are in a position to score or make a play, do it.
And on Friday night, Oscar Ronquillo might as well have been wearing a Superman cape.
With both teams scoreless in the 61st minute, Ronquillo got behind Flower Mound Marcus' defense with an open look on goal. The senior forward blasted a shot past the Marauders' keeper for the lone goal of the game, as Guyer knocked off state-ranked Marcus 1-0 in the Class 6A Region I bi-district round on the Marauders' home turf.
"All year, we say, 'Be the hero,'" Wisdom said. "When you're in situations when you can score, be the hero and the guy. Oscar's been like that all season. He's our leading goal scorer, and he stepped up tonight huge."
Ronquillo's goal sealed Guyer's first playoff win since the 2013-14 season. The win was only that much sweeter knowing Marcus entered the game as the No. 3-ranked team in Texas, according to MaxPreps.
"I'm very proud," Ronquillo said. "We put in so many hours of work in the offseason and throughout the season. We just kept that mentality that we're going to win a state championship this year. If it's going to be any group, it's this one. I just love these boys to death."
Guyer (13-5-2) will play Dallas Jesuit in the area round next week.
But for the Wildcats to get there, it took an incredible amount of resiliency in a match where scoring chances were at a premium. Guyer had an opportunity to get on the board in the 33rd minute off a 15-yard free kick, but Marcus' keeper made a lunging save off a rebound to keep the game scoreless.
Ronquillo's goal nearly 30 minutes later was the Wildcats' next quality scoring chance. And Ronquillo knew he had to finish it.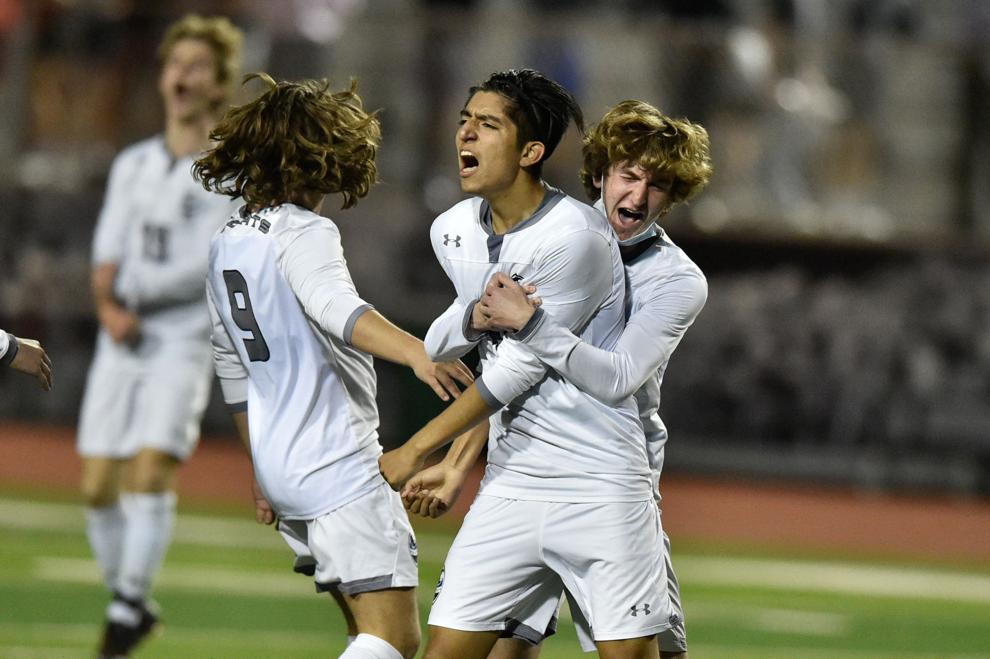 "I just saw myself on goal. It was just me and the keeper," Ronquillo said. "I just had to bury it. That's just my job.
"Marcus is very good. They have a solid back line. We didn't have many opportunities. I knew I had to take advantage of every chance, especially a goal like that, I really had to capitalize."
Guyer's defense did the rest, as the Wildcats' back line cleared away several Marcus chances in the waning moments to preserve the win.
Wisdom told his team after the game that they deserved the victory — and now, for the first time in seven years, Guyer is moving on.
"I'm extremely proud," Wisdom said. "The boys battled hard. In a year of built-in excuses, they never have an excuse. They show up to practice with a good attitude. They battle for each other, and they deserve the win."