In last season's first-round win over Hebron, Guyer used a balanced offensive attack to overwhelm the Lady Hawks and claim the bi-district title.
Jade Thompson, who has since graduated, led the Lady Wildcats in scoring that night with a game-high 18 points. But Guyer also got contributions from Bella Earle and Evie Goetz, who are now seniors, as the duo finished with 15 and 13 points, respectively.
It's been nearly a year since that matchup, and on Thursday, Guyer and Hebron will square off again in the Class 6A Region I bi-district round. Tip-off is set for 6:30 p.m. at Denton High School.
And, much like last season, Guyer coach Aimee Kilgore knows a key for her team will be for the Lady Wildcats to get production from up and down their lineup.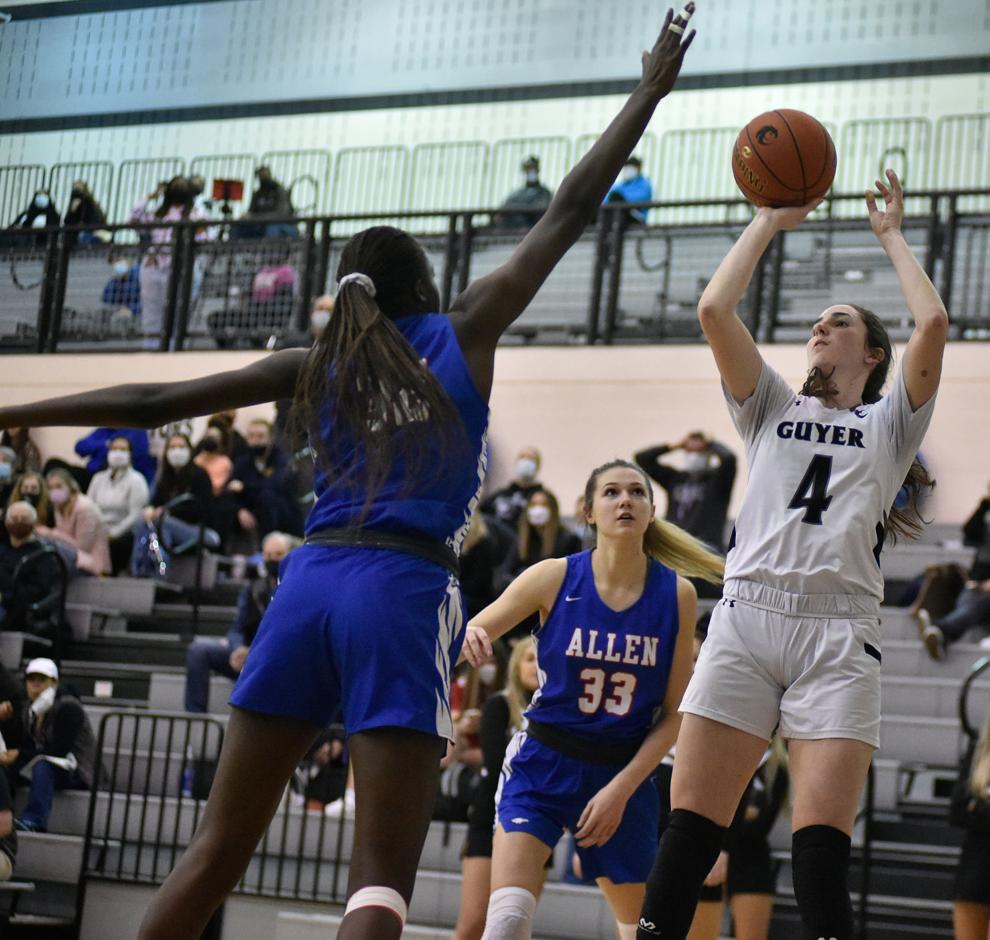 "We have so many different people that can do different things for our team," Kilgore said. "It allows us to have multiple options from an offensive perspective. Capitalizing on that and using all of our players, people understand what they need [to do] in those moments and rise to the occasion. We have multiple pieces that can help us be successful, and that will be a big key."
Guyer (19-5) claimed a share of the district title for the third consecutive season after going 11-1 in District 5-6A play.
The Lady Wildcats are led offensively by Goetz, a TCU signee, and Earle, an Abilene Christian signee.
Earle leads the team in scoring and rebounding, averaging 16.5 points and 6.7 rebounds per game. Goetz, meanwhile, is averaging 15.7 points and 6 rebounds.
Guyer has also gotten consistent production from Mariah Watson, KK Jones, Eryka Patton and Hailey Mason this year, among others. In the Lady Wildcats' 65-42 win over Allen on Jan. 22, Watson had seven points and several critical assists and steals.
The winner of Thursday's game will advance to the area round next week and play the winner of Arlington Martin and Richardson Pearce.
"Obviously, it's one game at a time, and we always have that mindset," Kilgore said. "But going out and doing the things we know how to do, and doing it in a convincing fashion, is important. I think it's important for us to set the tone for what's going to happen the rest of the way."