Vincent Paige moved back to Guyer earlier this year after spending last season at Fort Worth Nolan Catholic.
And in his first game back with the Wildcats since 2019, Paige wasted no time making an impact.
Early in the second quarter with Hebron near midfield, Paige side-stepped the Hawks' right tackle and leveled quarterback Jacob Buniff. The North Texas commit's hit jarred the ball loose, and Guyer's Ivan Pena scooped it up, returning it 45 yards for the touchdown.
"[Defensive coordinator Reed] Heim called the perfect play at the perfect time," Paige said. "I give coach Heim all the credit and the linebacker that set me up, Brooks Ethridge, all the credit. I was just there to make the play, and I did my part."
Paige's sack and forced fumble ignited the Wildcats' defense, as Guyer smothered Hebron in a dominant 46-17 win in Thursday night's season opener.
"It certainly seemed to have a huge impact on the game," Guyer coach Rodney Webb said of Paige's sack and forced fumble. "It was a huge momentum swing."
The Wildcats held the Hawks to just 12 yards of total offense in the first half, stymieing Hebron on every possession.
Offensively, Guyer moved the ball efficiently in quarterback Jackson Arnold's debut as the starter. The junior finished 16-of-27 for 167 yards and a touchdown. He added 58 yards and a touchdown on the ground.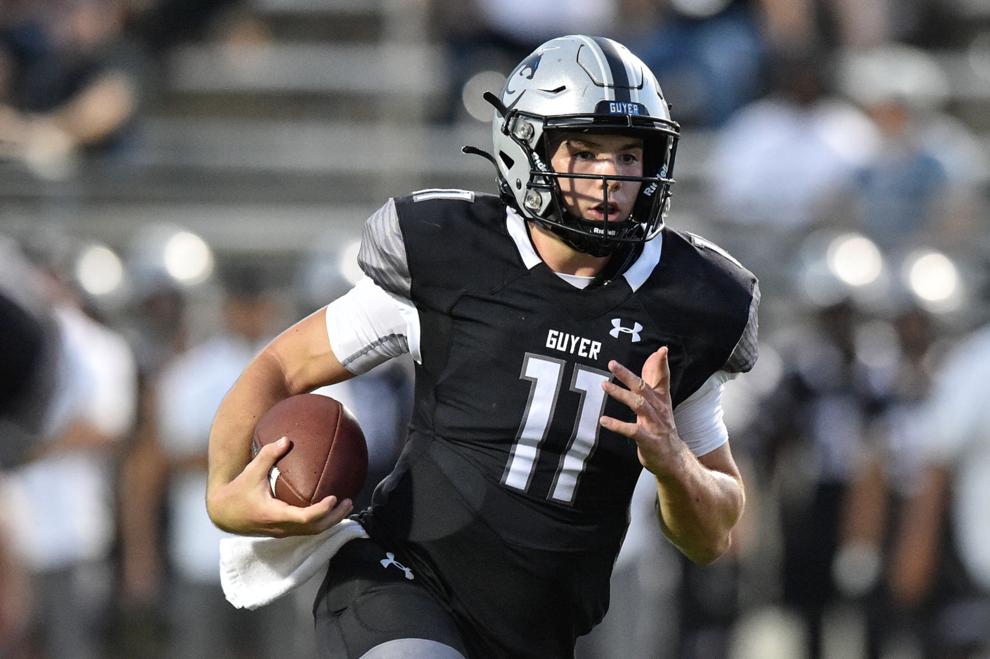 Arnold got the Wildcats on the board in the first quarter, connecting with receiver Jace Wilson on a 22-yard back-shoulder fade.
"I thought [Arnold] was spectacular," Webb said. "The thing about Jackson is he gets all this praise, which he deserves because he's a tremendous player. But tonight was his first varsity football game to start. I felt almost sorry for him as I thought about him during the day today.
"I know he had a ton of pressure on him. But the composure that he showed, I wouldn't have blamed him a bit if he came out tonight and was nervous and all over the place. I just felt like he played like a seasoned veteran."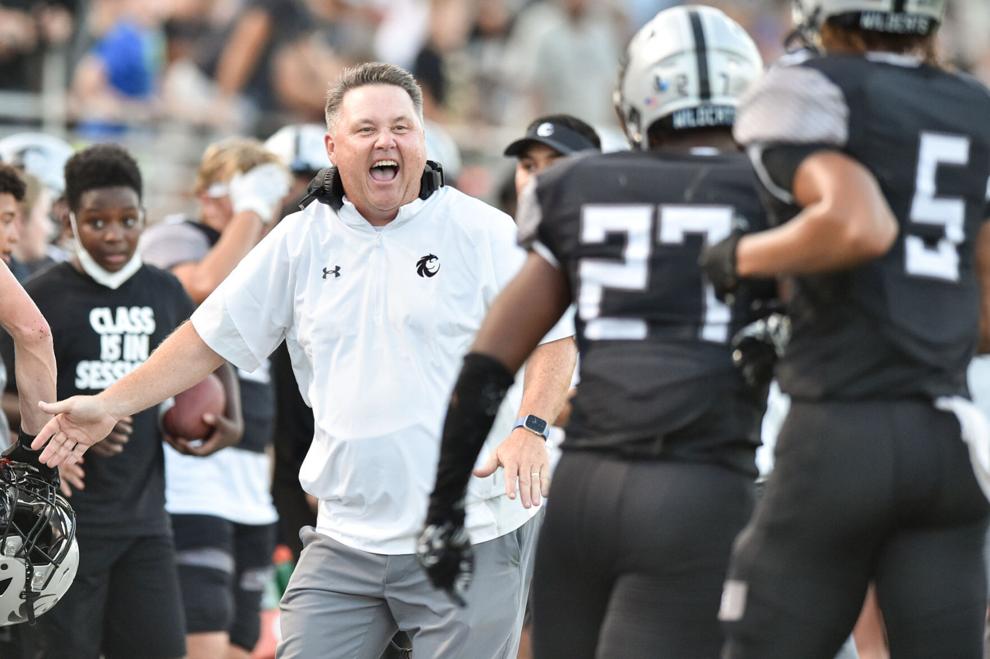 Arnold added a 3-yard score on the ground late in the second quarter to put Guyer up 21-0. The Wildcats' defense then forced a quick three-and-out, and on the ensuing punt, four-star prospect Peyton Bowen ran the ball back 57 yards to set Guyer up with first and goal.
BJ Phillips scored two plays later, barreling into the end zone from four yards out to give the Wildcats a 28-0 lead at halftime.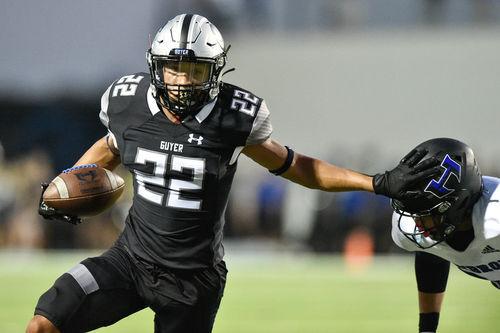 Guyer continued to pour it on in the second half, extending its lead to as much as 46-3 in the fourth quarter after Isaiah Roque scored his second touchdown of the night.
The Wildcats ended the game with 393 total yards, while their defense held Hebron to just 209 yards and 10 first downs.
"I think we have all the talent in the world to go to state," Arnold said. "The defense, in the first half, how many yards did they allow? 12 yards? Yeah, so, I think we'll have a good shot at state this year."