It's hard to a call a 55-35 district-opening win anything less than dominant. For Guyer and coach Rodney Webb, the game proved that the team is a still a work in progress.
Guyer (4-1, 1-0 District 5-6A) found itself in a track meet after the first quarter, when quarterback Eli Stowers was picked off on the game's first offensive play and McKinney scored shortly after to take a 7-0 lead.
The teams traded touchdowns throughout the quarter on the way to a 21-21 tie after the first 12 minutes.
"Any district win is a good win," Webb said. "I told the team there are no style points, and we are thankful to get a 20-point win over a good football team.
"However, we are a team still in development."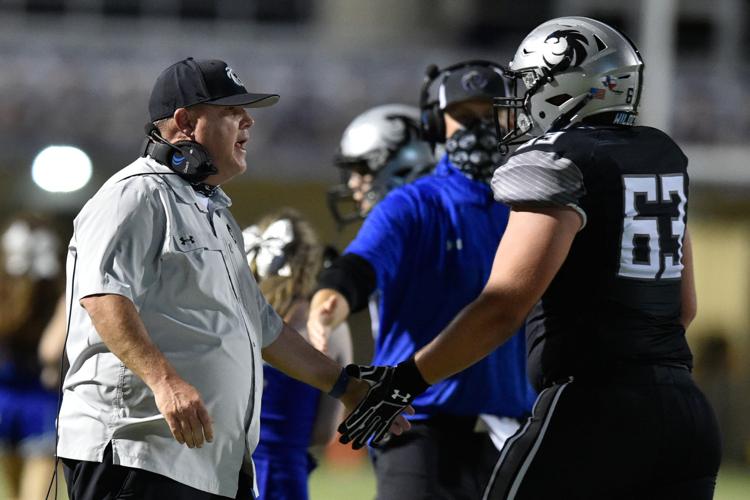 The second quarter was when Guyer started flexing its defensive might, which included senior cornerback Deuce Harmon getting his second interception of the night and running it back for 79 yards. The pick-six came on the heels of Guyer picking up its first lead of the game — 24-21 — the previous drive thanks to a 28-yard field goal by Michael Mayfield.
"Those stops in the second quarter were momentum changers," Webb said. "The second one was a huge shot in the arm for us, especially the touchdown because the game was so close."
Guyer rattled off 20 unanswered points in the second quarter to put some distance between it and McKinney (3-2, 0-1 District 5-6A). The defensive domination continued in the third quarter as the defense forced McKinney to punt on all three of its drives because of the pressure it put McKinney quarterback Sampson Nazarko.
Offensively, Guyer was able to get great balance between its passing and rushing attacks. Stowers completed just 50% of his passes but was able to connect with receiver Grayson O'Bara five times for 173 yards and two scores, including a 64-yarder in the first quarter.
"He was awesome tonight," Webb said of O'Bara. "Particularly in the second quarter, he was a matchup problem."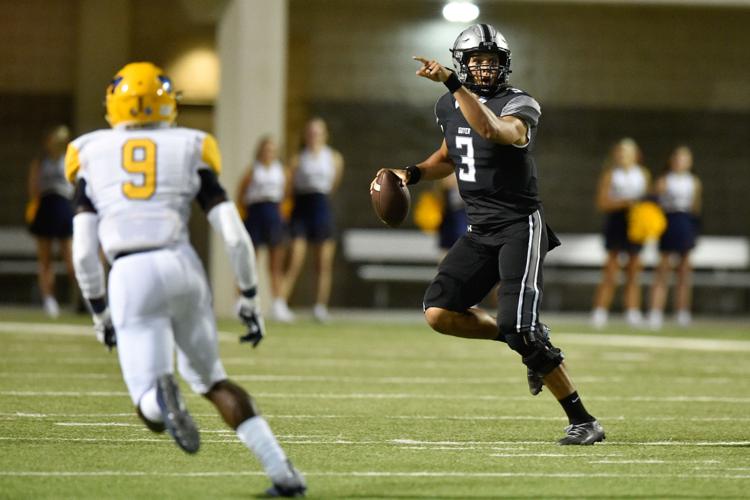 Webb acknowledged that O'Bara's performance really helped a passing game that was off, especially going vertically. Many times, Stowers overthrew receivers down the field, particularly with the wind at his back.
"That all falls into that category of a team that is a work in progress," Webb added.
It's a solid start for Guyer, which will meet Prosper next week, and Webb knows there's a lot to clean up before then.