Guyer coach Leslie Jackson didn't mince words when asked about her team's performance following Tuesday night's loss to McKinney Boyd.
After squandering several leads, including a six-point advantage in the third set, the Lady Wildcats came out flat in the fourth frame when they needed a win.
And in the end, it was those mistakes, coupled with several other unforced errors, that led Boyd to a 26-28, 25-23, 25-23, 25-19 District 5-6A win over Guyer.
"If we don't show up and do our jobs all the time, we're not going to be successful," Jackson said. "I just think it's lack of focus. I think we have a short-term memory, and not in a positive way. I think if we can stay focused, good things will happen for us. But if we lose focus, it's not going to go well."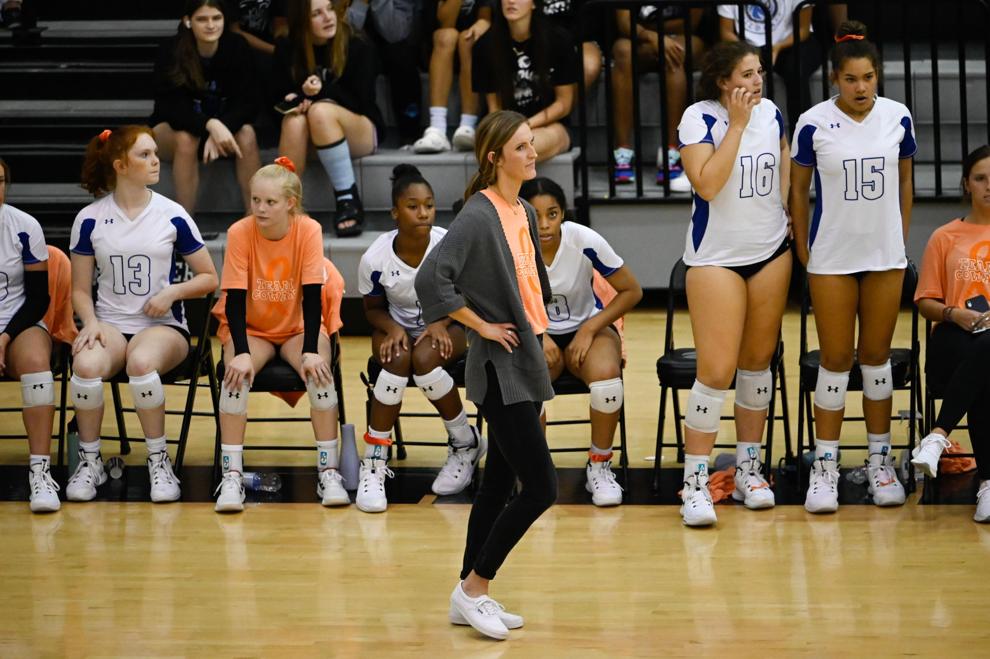 Guyer fended off a tenacious Boyd rally in the first set, using several clutch kills from Kyndal Stowers to go up 1-0 in the match.
The Baylor commit ended the night with a 27-kill, 22-dig double-double. London Hunt finished with 11 kills and no errors, while Carrie Aune made 30 digs.
But down the stretch, none of those performances were enough for the Lady Wildcats, who just couldn't seem to get out of their own way.
Guyer went up 21-18 in the second set and looked poised to take a commanding 2-0 lead in the match. But the Lady Broncos ended the set on a 7-2 run, quickly tying things up.
In the third set, the Lady Wildcats raced out to an 8-2 lead before ultimately surrendering it. Boyd used a 9-2 run to take a lead and then held off Guyer to regain control of the match up 2-1.
"All year, we've kind of been able to get up by a lot, and then we lose our focus," Jackson said. "Teams come back on us. I think that's something we're working on as a team. I think we'll be able to get through it, but it's something we're definitely working on right now."
Guyer fell behind quickly in the fourth set, as Jackson burned through both of her timeouts with the Lady Wildcats trailing 11-6.
Guyer tried to mount a run late to force a decisive fifth set, but was never able to sustain a run for long enough.
The loss dropped the Lady Wildcats to 11-9 overall and 1-1 in 5-6A play. Guyer will be back in action on Friday night against Class 6A No. 9 Prosper.
"I think if the girls play well and are low on their unforced errors, they can beat anybody," Jackson said. "If you put yourselves in position, it can go either way. It just depends on who is going to execute when the game is tight."