Nearly 48 hours removed from Guyer's thrilling 14-7 overtime win over rival Ryan, the Wildcats were back to work early Monday morning on Labor Day.
In Texas high school football, there is no rest for the weary — especially on a short week.
With Guyer playing on a Thursday night, the Wildcats have one less day of preparation and practice.
And even though the Wildcats are playing a winless Mansfield Lake Ridge team that has struggled this season, Guyer is not overlooking the Eagles in the slightest.
"We meet as a team every Monday morning," Guyer coach Rodney Webb said. "My message to the team was that we cannot afford to come out flat this week because of the big game we just played. We're about to play a team that is 0-2. My challenge to them was, 'How does a championship-quality team approach their business in a week like this?'
Lake Ridge went 0-10 last year, a rough stretch that included a 56-20 loss against Guyer.
The Eagles are riding a 12-game losing streak and have not won a game since Nov. 8, 2019, against Mansfield Summit.
"I think if and when they kind of put it together, they have a chance to be pretty good," Webb said. "They have a lot of athleticism. They are big up front. I think it's just a matter of when is it going to click for them."
For Guyer, things have already begun to click in the second year under Webb, particularly on defense.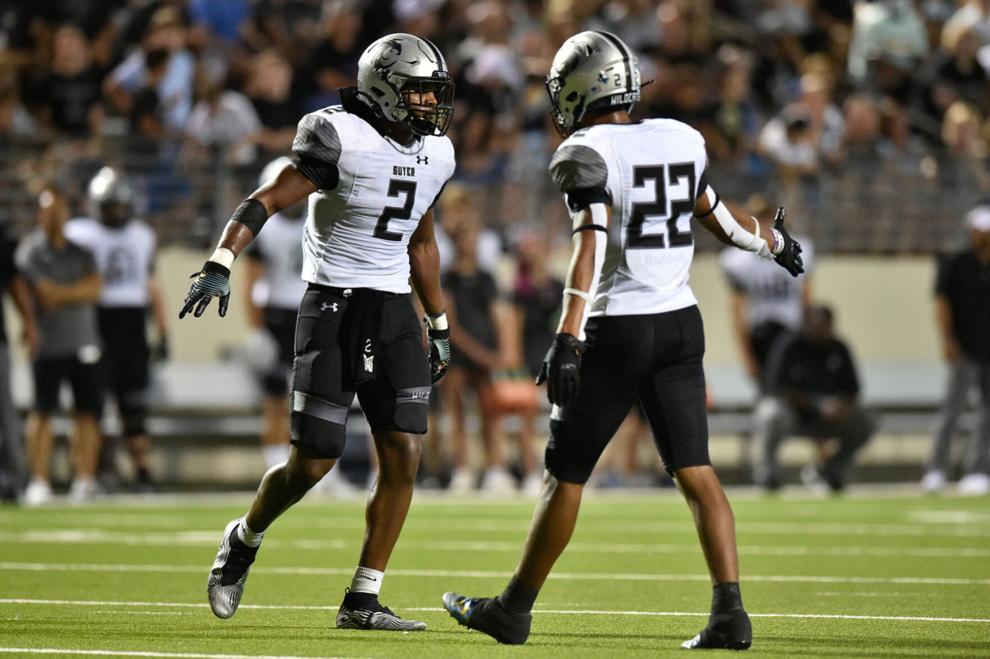 Through two games, the Wildcats are surrendering just 216 yards and 12 points per game. Guyer is led on defense by Pitt commit Marquan Pope, North Texas commit Vincent Paige, Southeastern Louisiana commit Rowan Briggs and four-star prospects Peyton Bowen and Ryan Yaites.
"As a head coach, it's very interesting for me," Webb said. "I've never had the benefit of a defense like this. It's changed my mentality a little bit. There have been days in the past where the mentality has been we have to outscore them to win.
"I don't feel like that anymore. We are making sure we are putting our defense in the best possible position, and they're going to hold up week in and week out."
Offensively, quarterback Jackson Arnold has been efficient in his first two varsity starts.
The junior threw the game-winning touchdown pass in overtime last week — a 29-yard strike to Sutton Lee.
Guyer has continued to steadily improve over the last two games, and for Webb, that is the essence of what Thursday's tilt against Lake Ridge is about.
Even though the Wildcats should be heavily favored against the winless Eagles, Webb doesn't want to get caught up in anything other than what his team is doing.
"I don't necessarily think of it as a trap game," Webb said. "My job as a head coach is to motivate our kids. My concern would be coming out a little bit flat. But as I say so many times in these nondistrict games, it is a nameless, faceless opponent. They don't matter this week. We are 100% [focused] on Guyer getting better."