Over the past two months, we have broken down the top returning players from each position group to help get you ready for the 2019 season.
Now, that time is upon us.
With most Denton-area schools starting practice Monday, high school football has officially returned. We wrap up our summer series today highlighting a few of the area's talented, ball-hawking defensive backs.
Here's a rundown of notable returners:
Deuce Harmon, junior, Guyer



Described by Guyer coach John Walsh as a lockdown cornerback, Harmon can — and usually does — take away an opposition's best receiver. The electrifying Harmon was the 2018 defensive newcomer of the year in both District 5-6A and on the Denton Record-Chronicle's all-area team. He tallied 45 tackles, three interceptions, one fumble recovery and two forced fumbles to lead a talented Wildcat secondary. The 5-9 corner has yet to commit, but holds offers from multiple Division I schools, including TCU and SMU. He will be one of Guyer's most valuable weapons on defense this fall.
Tra Smith, senior, Ryan



A productive leader in the Ryan secondary, Smith made 86 tackles and picked off three passes in 2018. He returned one of those interceptions for a touchdown while also blocking a punt for a touchdown and taking two kickoffs back for scores. Smith's performance earned him defensive MVP honors in District 4-5A (Division I), as well as a spot on the DRC all-area first team. He is one of six starters back on a Raider defense that gave up just 14.9 points per game last year.
Kobee Minor, senior, Lake Dallas



One of the most athletic defensive backs in the Denton area, Minor intercepted three passes and also recovered a fumble last season. The Texas Tech commit was especially adept around the line of scrimmage, recording 97 tackles. Entering 2019, Minor is one of only three returning starters from a Lake Dallas defense that surrendered 28.5 points per game last year. With minimal experience on the defensive side of the ball, Minor will no doubt be heavily leaned on to help stabilize the Falcons' secondary.
Collin Gamble, senior, Liberty Christian



Gamble ended the 2018 season with offers from several Division I schools, and his stock has only continued to rise. The 5-10, 185-pound cornerback intercepted four passes last year — two of which he returned for touchdowns — while averaging 27.2 yards per kickoff return. An explosive defender with impressive ball skills, Gamble holds offers from Notre Dame, California and Texas Tech, and is one of the Denton area's most sought-after defensive recruits.
Jaden Fugett, junior, Guyer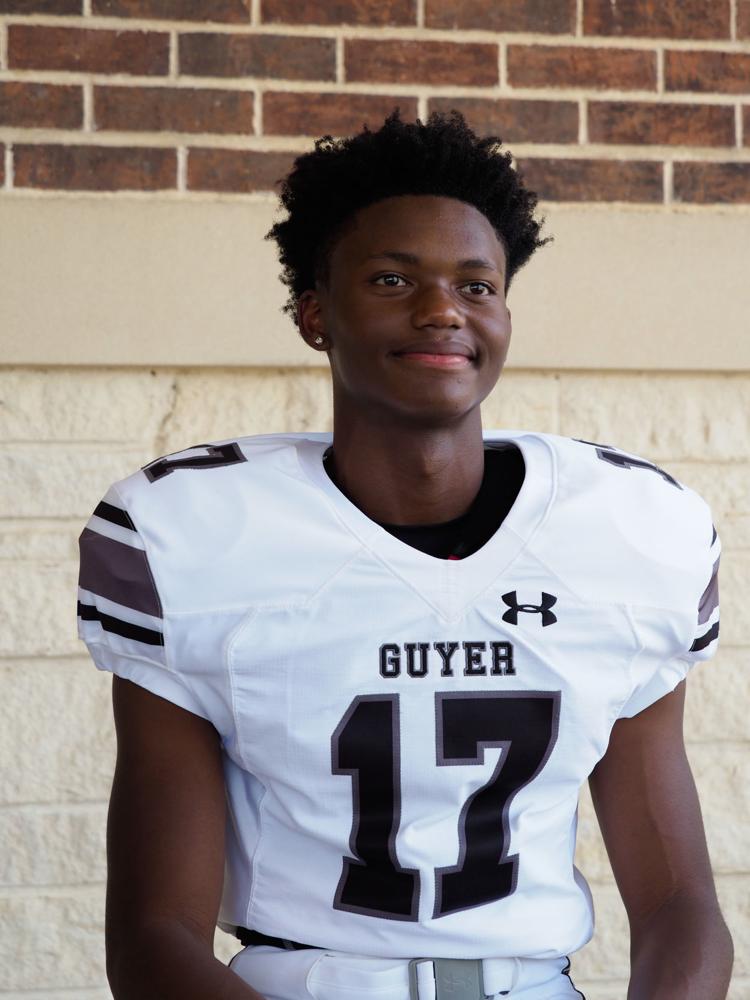 When combined with Harmon, Fugett rounds out one of the most lethal secondaries in the state. At 6-1, Fugett uses his length and size to his advantage. Last year alone, he intercepted two passes while making 36 tackles. He was named to the DRC all-area second team, as well as the District 5-6A first team. With another year of experience under his belt, Fugett should be even better in coverage in 2019. It was hard enough to throw on Guyer last season, and things won't be any easier for teams this fall.