AUBREY — Sometimes things just happen to work in a team's favor. Playoffs in any sport can be a crapshoot, and a team or player can do everything possible correct and still not have things fall their way. That is especially true when it comes to playoff baseball.
But for Aubrey, everything has been clicking in the opening round of the playoffs.
After smashing Kennedale 12-1 Friday night on the road, the Chaparrals came right back on Saturday and doubled down on their winning ways, bludgeoning Kennedale 18-5 and winning the Class 4A Region II bi-district title.
"We're just trying to build off our sixth inning of yesterday and we came out, scored eight runs, and the sixth kind of took us a little while to get going," coach Nate Henry said. "So, we're just kind of preaching the message: Let's continue that where we left off last night."
Out of the gate, Aubrey was all business, putting up a three-run first inning before letting it loose in the second inning with a ridiculous nine runs to effectively end the game before it every started. The Chaps recorded not only 11 team hits and 14 RBIs on the day, but they also drew eight walks and six of those came in the pivotal second inning.
"Let's just get off to a fast start, like we did today," Henry said. "So, we had much better at-bats, just kind of adjust to what they were throwing at us. And I thought we did a really good job of that."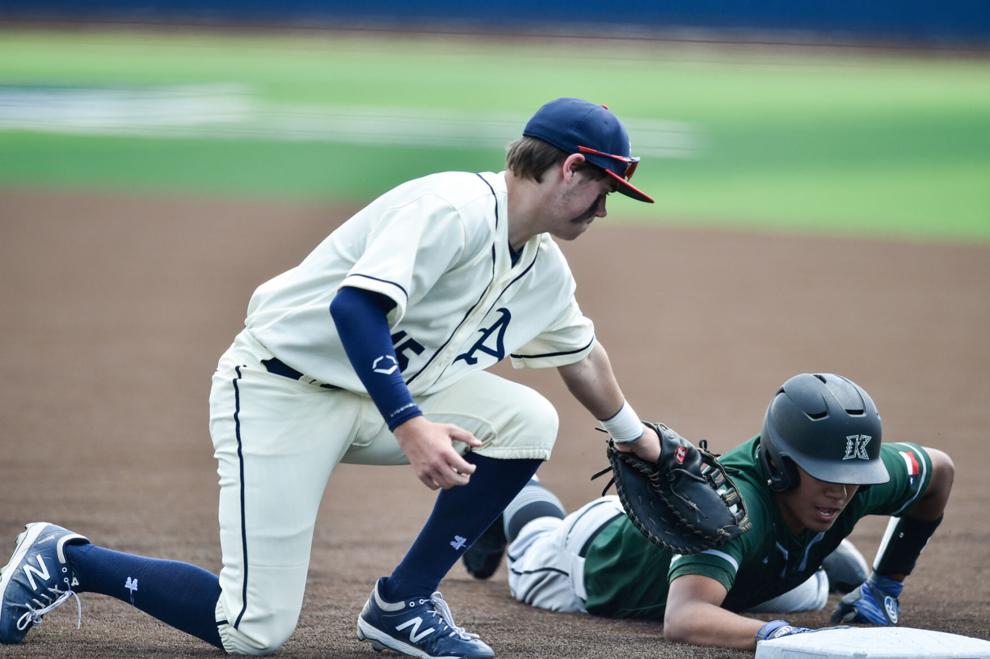 At the dish, Aubrey was led by a couple of key players, including cleanup hitter Andy Fetters who had himself a day with three hits and four RBIs. Caden Liebenstein anchored the bottom of the Chaps' lineup, collecting two knocks as well as a pair of runs driven in.
On the bump it was Wade Huckaby who garnered the starting assignment for Aubrey. Despite running into some trouble due to three errors in the field and a hellacious wind, Huckaby labored through five innings and surrendered five runs (two earned) on six hits coupled with six punchouts.
"I thought he threw well today and most of his stuff working for him there," Henry said. "And he is a sophomore, and we're trying to get your confidence back up a little bit. And as a sophomore, you know, we were going to have those growing pains. And that was good to see him kind of bounce back today."
And how exactly does Aubrey intend to keep up this hot start as they move into the area round? It's all about continuing the work they have done all season and staying true to their brand of baseball.
"Pitching and playing defense is what we preach," Henry said. "And if you pitch well and play good defense, you're going to have a chance against anybody. So just continue to have competitive at-bats, and you don't just miss working on that because each round is going to get tougher."