FORT WORTH — Argyle's defensive attack has carried the Eagles for the entirety of the 2021 season. It's been the backbone of a squad that is looking to repeat as Class 4A Division I state champions.
If their defense plays the way it did on Friday night against Kennedale — in a 27-3 win in their Class 4A Division I area round meeting at Saginaw Chisholm Trail High — the Eagles will be in excellent shape the rest of the way.
Following last week's 49-14 win over Wilmer-Hutchins and Friday night's win over Kennedale, Argyle has shown through their first two playoff games that they can win in a multitude of ways.
"We're peaking at the right time," Argyle coach Todd Rodgers said. "I think we were still trying to find ourselves, and there's going to be tons of things on video that we can improve on. The kids aren't scared to make mistakes.
"The essence of the two blowout wins during the playoffs means that some of that playoff experience from last year is starting to kick in. And they needed that."
Both the Wildcats and Eagles looked sluggish to open the night offensively. Argyle nabbed a 3-0 lead on their opening drive of the night with a field goal in a first quarter that was encapsulated with a failed fourth-down conversion attempt.
However, on the defensive end of things, the Eagles forced five Kennedale punts in the first half and held them to just 176 yards of offense on the night.
Following the failed fourth-down attempt for Argyle in the first quarter, the Wildcats went with a fake punt and pass on a fourth-and-3 that netted them a 47-yard pickup on a pass to Braden Waters.
Kennedale would go on to miss the field goal attempt. Quarterback Paul Donkor was just 3 of 12 for 16 yards passing in the loss for the Wildcats, though he racked up two interceptions on the defensive end. And for a Wildcats team that predominantly ran the ball, they could only muster 98 rushing yards.
No doubt, the Eagles defense was yet again a driving force in the win.
"We had faced several wing-T teams this year, which is exactly what they do with a little bit of option. And we practice a totally different defense than we'd ever run. So, [Kennedale] had a hard time adjusting to it. And it was to our benefit."
Offensively, Argyle got points when they needed them, which allowed their defense to shine and hold down the Wildcats.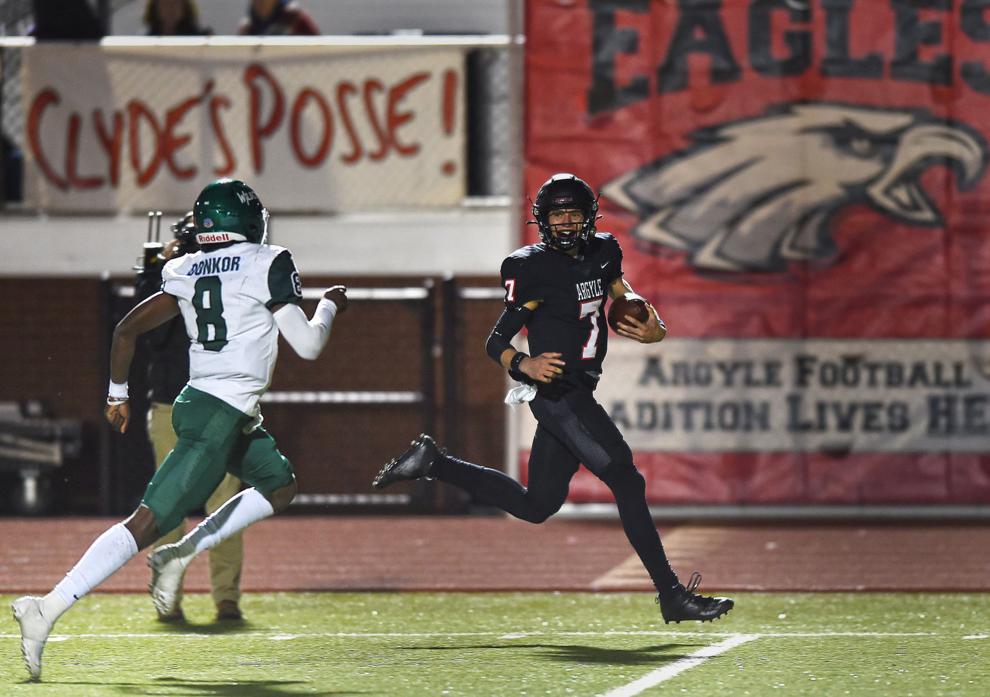 Quarterback Jett Copeland would take a 45-yard keeper in for the score following his first of three interceptions on the previous drive. Two drives later, Copeland would find Riley Van Poppel from eight yards out with less than a minute to go in the half to make it 17-0 Eagles.
Overall, Copeland passed for 161 yards and two touchdowns — along with three interceptions and 73 rushing yards — while leading the Eagles offense to 298 total yards.
Hayden Stewart's lone reception was the final touchdown of the night for Argyle. He caught a screen pass and took it 37 yards to the house following a forced fumble by Michael Madrie.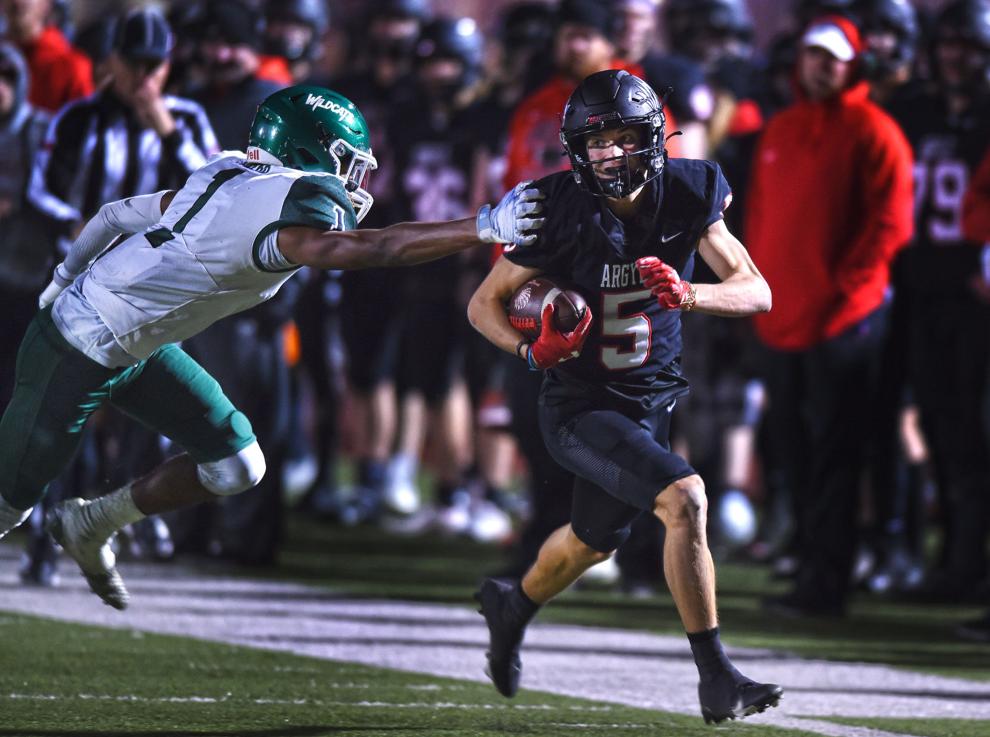 "The strength of Kennedale's team is their defense," Rodgers said. 'We knew that we had to give possessions to our offense, and it didn't matter how many times. We need to give him the ball for us to score. We knew we'd break through at some point."
Argyle will now look ahead to Stephenville next Friday in the Class 4A Division I Region II semifinals at Vernon Newsom Stadium in Mansfield. Game time is to be determined.
"It'll be tough," Rodgers said of Argyle's matchup with the Yellow Jackets. "It's tough for everybody going this far down the road."