FORT WORTH — Argyle made pretty much everything look easy Friday.
That's par for the course this postseason for the Eagles, who — despite losing several veteran players to graduation — continue to prove that this year's Class 4A state title chase still goes through them.
Fueled by a one-hit, eight-strikeout performance from Trevor Duck, the defending state champs from the UIL's last completed seasons in 2018 and 2019 collected 12 hits and broke the game open with five runs in the third inning and three more in the fifth to cruise to a 13-2 win over Benbrook in six innings in Game 1 of a Class 4A Region I quarterfinal at Boswell.
Argyle can sweep the best-of-three series should it win Game 2 on Saturday. First pitch is slated for 11 a.m.
If needed, Game 3 will immediately follow.
"We worked on hitting the fastball all week because we knew we were going to see it. Their kid has a lot of velocity, but I felt like we did good putting the ball in play hard," said Argyle coach Ricky Griffin, whose team is looking for its fourth state title after winning it all in 2015, 2018 and 2019. "We had a lot of hits tonight."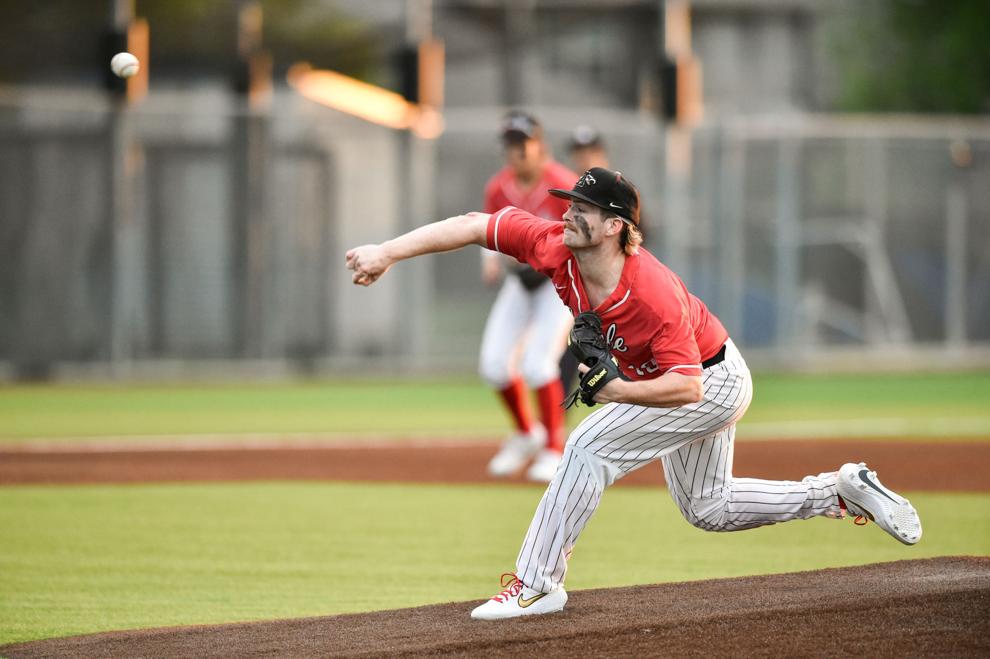 In five playoff games this season, Argyle has outscored its opponents 60-3. That includes three shutouts. On Friday, Duck nearly had the fourth as he rolled into the fifth inning with a no-hitter and a 10-0 lead over the Bobcats. With two outs, however, Benbrook's Ryan Maginsky laced an RBI double to right-center field. Duck was pulled a few batters later in favor of Logan May, who went the rest of the way to secure the Eagles' victory.
"You're down to a no-hitter, but the pinch hitter got one into the gap. That's baseball," Griffin said. "I think Trevor threw 94 pitches tonight, and that's the most we've thrown him this year. We have a good bullpen, so because of that, we've kept all of their pitch counts down. He had pitched so well, though, we wanted to give him a chance to finish it off.
"I'm so proud of him. He's got some experience, and he showed it tonight."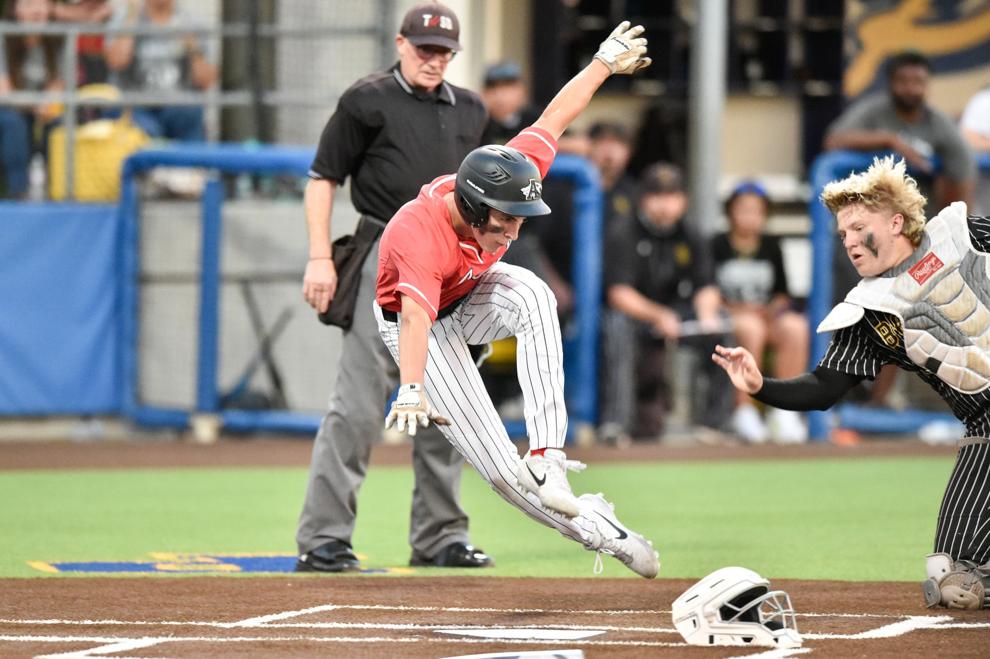 Despite all its past successes, Argyle came into this year's postseason unranked by the Texas High School Baseball Coaches Association. Benbrook was ranked 10th but couldn't match up with Argyle. The Bobcats committed five errors and gave up the first two runs of the game off wild pitches. Starter Devin Bennett was eventually chased after four complete innings of work, and by that point, Argyle had built a 7-0 lead.
The big inning for Argyle was the third. The Eagles sent eight batters to the plate in that inning and pushed their lead to 4-0 before Dawson Walls drilled a two-run single to give them a 6-0 advantage. A sacrifice fly pushed the lead to seven, then Argyle added six more runs between the fifth and sixth innings.
Walls finished 2-for-4 at the plate with three RBIs. Tyler Grubbs was the only other Eagle to have more than one hit, as Benbrook pitchers combined to walk five batters along with their struggles defensively.
"We just have to keep getting better," Griffin said. "The group we had the last five years was so seasoned, so we played really good baseball from Week 1. This team is young. We don't have a ton of seniors or varsity experience. So I think we're just now hitting our stride. We still have to show up and do what we did tonight again."