Throughout the 2021 season, Guyer coach Keith Medford routinely raved about his ace pitcher Ranci Willis' work ethic.
The Texas Tech signee was as dominant as they came in the circle, but Medford wanted to make sure everyone knew Willis' success didn't happen by accident. She had put in the time.
When Willis wasn't pitching in a game for the Lady Wildcats, she regularly threw for at least an hour each day. The results spoke for themselves.
"I feel like if I don't go and pitch or do whatever I'm doing, I have this nagging voice telling me, 'If you don't pitch, you're going to be terrible this weekend or today or whatever,'" Willis said.
That insatiable desire for greatness fueled Willis as she broke the Guyer school record for strikeouts in a single season, which was previously held by Guyer pitching coach Kylee Irvin.
Willis fanned a whopping 287 batters, and in the process, helped the Lady Wildcats reach the Class 6A Region I quarterfinal.
You would be hard-pressed to find a player in the Denton area that made a bigger impact on her team than Willis, who finished the season with a 22-1-1 record and a gaudy 1.10 ERA.
And it is for that reason that Willis was a clear-cut choice to be the Denton Record-Chronicle's All-Area MVP.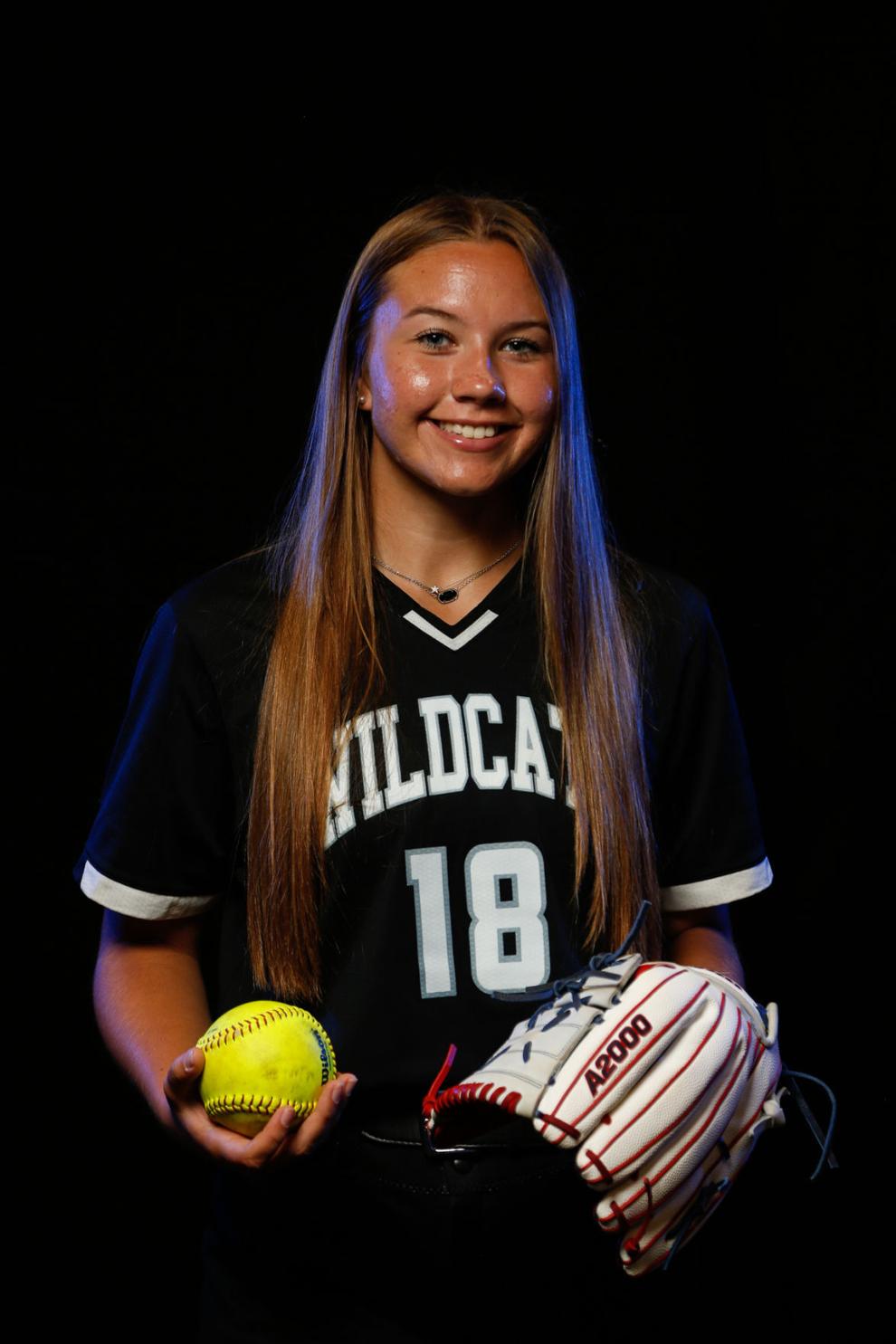 "It's very special, and I want to thank my teammates for helping me make this happen," Willis said. "I'm definitely going to miss it. It was a drastic change coming from a 4A school. The competition and everything was just so much higher. It definitely made me who I am today."
Willis transferred to Guyer from Boerger following her freshman season. In the three years that followed, Willis quickly established herself as one of the best in the Denton area.
Although she did not get to finish her junior campaign due to the COVID-19 pandemic, Willis was among the best the state had to offer as a senior in 2021, earning a spot on the Texas Girls Coaches Association Legacy All-Star team.
Willis said she will always remember her time at Guyer, but above all else, it taught her one thing.
"[My biggest takeaway] is definitely competing — just having a mindset of wanting to win," Willis said. "You never know when your last game is going to be. You have to play your heart out now."