There was something awfully familiar for two of the recent greats in North Texas athletics late last year when they were part of the final pairing at the Sanderson Farms Championship.
Sebastián Muñoz and Carlos Ortiz played together often during their time at UNT and celebrated milestones in their pro golf careers that weekend.
Munoz picked up his first win on the PGA Tour, while Ortiz finished in a tie for fourth.
The fact they added to great starts to their seasons together made the experience at the Country Club of Jackson in Mississippi even more enjoyable.
"He's a great friend," Ortiz said of Muñoz during the tournament. "We've been pretty close the last four years. We were good friends in college. [It's] just fun when you can play with guys who get along, and especially when you're both playing really good."
That has certainly been the case this season for Muñoz and Ortiz.
Muñoz heads into Thursday's opening round of the Rocket Mortgage Classic at the Detroit Golf Club ranked 10th in the FedEx Cup season standings. Ortiz, who is taking the week off, is sitting at 31st. Both have finished in the top 10 in three tournaments this season.
"It makes you proud as a coach to have two guys doing so well," longtime UNT coach Brad Stracke said. "It helps in recruiting being able to show how guys have progressed and succeeded on tour. It gives credibility to your program."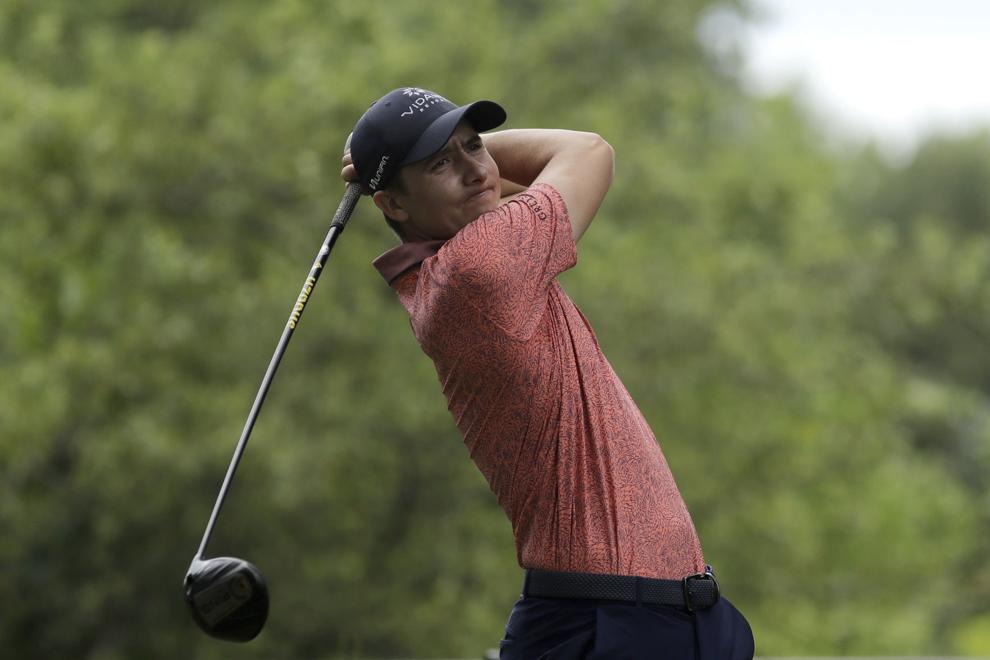 Both Muñoz and Ortiz began bolstering UNT's reputation in the golf world during their college careers.
Ortiz played for UNT from 2009-13 and won the individual title at the 2011 Sun Belt Conference tournament. Muñoz arrived at UNT shortly after Ortiz. He played for the Mean Green from 2011-15 and won the Conference USA individual title in 2015.
UNT won the Sun Belt team title in 2012 and 2013, when both Muñoz and Ortiz were members of the team. The Mean Green captured the C-USA team title in 2015, Muñoz's senior season.
Ortiz and Muñoz have plenty in common other than their prowess on the course, starting with coming to UNT from out of the country to play college golf. Muñoz is from Bogotá, Colombia, while Ortiz grew up in Jalisco, Mexico.
That common background helped them forge their friendship.
Muñoz credited Ortiz for helping motivate him to chase his dreams of playing professionally during an appearance on the Golf Digest podcast shortly after the Sanderson Farms Championship.
"If he didn't have the success he had right out of college, I have no idea where I would be," Muñoz said. "I probably wouldn't be playing golf right now."
Muñoz credited Stracke with building UNT's program into a consistent winner. The experience Muñoz and Ortiz gained at the school helped vault them into the professional ranks.
"Coach Stracke does a great job in recruiting and definitely looks for different factors than other head coaches," Muñoz said. "It works really well for him."
The success Muñoz and Ortiz have enjoyed will give Stracke even more to sell as he looks to capitalize on his eye for talent during an exciting time for the program.
The school recently broke ground on Bruzzy's UNT Golf Practice Facility. The 16.5-acre venue will feature a driving range, putting green and a chipping area as well as a 5,000 square-foot building that will house coaches' offices, locker rooms and hitting bays.
"You try to sell your program in all facets," Stracke said. "We have won four national championships, 30 conference titles and have access to a lot of courses in the area. We also have guys who made it to the PGA Tour right out of college."
Muñoz and Ortiz have done more than just maintain their spot on the tour this season. They're excelling while building on a memorable weekend in Mississippi together.