When Argyle lost Vivian Gray, Jocelyn Pierce, Madison Ralston and hall of fame coach Skip Townsend after winning the program's third straight state championship in 2017, few expected the Lady Eagles to make another run at a state title.
But first-year coach Chance Westmoreland and Argyle did just that, going 34-7 and knocking off San Antonio Veterans Memorial in the Class 4A final.
The Lady Eagles face similar challenges entering the season this year. Westmoreland is back for his second year, but Gabby Standifer, the Denton Record-Chronicle's All-Area MVP, is now at Fresno State while Morgan Yarbrough and Leighton Eschle also graduated.
No. 2 Argyle also lost star sophomore Sydney Standifer, the state tournament MVP, to a torn ACL in July. Standifer had surgery in August and is rehabbing the injury, but she will be out for the season.
That leaves the Lady Eagles with just two returning starters as practice begins Wednesday. Junior Rhyle McKinney, who averaged 14 points, 4.6 rebounds and 3.1 steals to earn TABC all-region honors, and junior Brooklyn Carl, who led the team with 5.2 assists, will lead the way after both played a key role as sophomores.
"I think the big difference is going to be offensively," Westmoreland said. "Rhyle has had a phenomenal summer, but the key is going to be who we can find to fill the void as our second and third leading scorers. It may be a collective effort, but we're going to have to be creative in doing that to take some of the pressure off her and make our team balanced."
Westmoreland said Carl is the type of player who could step up scoring while Kennedy Reaves, Abby Williams, Grace Freeman and Maggie Adams will have increased roles, as well, this year.
The familiarity that core has with Westmoreland should pay off in a big way — especially on defense — as Argyle looks to build on the success it found defensively late in the season last year.
The Lady Eagles allowed an average 38.7 points on the season but dropped that number to 31.8 in the final 15 games.
"We're definitely further along at this point than we were last year, especially on the defensive end," Westmoreland said. "We're going to do a lot of the same things we did last year but also change a few things up and add to what we do."
As was the case last year, Argyle has no plans of talking about the opportunity to extend its state championship streak to five straight.
The Lady Eagles will ensure they are prepared to do so, though, with another tough nondistrict schedule that includes the Grapevine, Colleyville Heritage, Flower Mound and Georgetown tournaments.
"We definitely haven't mentioned going for five in a row once," Westmoreland said. "Every year is a new year, and we're in a tough region. I still feel like we're in the mix, and when the playoffs come around, we're going to have a lot more experience in that position than most schools.
"We're going to have to rely on that and be sure we're playing good basketball when that time comes."



Guyer Lady Wildcats
Key Returners: Jade Thompson, F, Jr.; Bella Earle, G, So.; Callie Boyles, F, Sr.; Morgan Helgeson, F, Jr.
Key Newcomers: Alisa Williams, G, Fr.; Megan Freeze, G, Jr.
2018-2019 Outlook: Guyer struggled for a good part of last season before finding a rhythm at the end of the year and closing the season on a four-game winning streak with victories against Allen and Wylie, both of which advanced to the postseason.
Thompson, Earle, Boyles and Helgeson give the team a solid core returning while Williams is expected to step in and make an immediate impact as a freshman.
"We're very, very excited," Kilgore said. "We ended on a positive note, and that carries over. The kids that were with us and the ones who weren't on varsity saw the success and are ready to go get after it. I think we have the potential to be competitive in the district we're going into, but we're going to have to work hard to reach our goal of getting into the postseason."
Ryan Lady Raiders
Key Returners: Kannesia Holbert, P, Sr.; Jadan Mitchell, G, Jr.; Haley Rucker, G, Jr.; Kayra Thompson, G, Sr.
2018-2019 Outlook: Ryan was in rebuilding mode last year and returns all but one starter from a team that still made the playoffs before bowing out in the first round. Holbert is expected to be a force on both ends of the court once she returns from a foot injury from volleyball.
"We have the experience, but execution will be the key for us," Allen said. "Right now, we're just not consistent."
Denton Lady Broncos
Key Returners: Taylor Howell, G, Sr.; K'ylie Scott, G. Sr.
Key Newcomers: Katory Rogers, G, Jr.; Ja'Teija Brown, G, So.
2018-2019 Outlook: In her first year at Denton, Thomas inherits only two returners from last year's team that made the second round of playoffs. The turnover leaves some questions for the Lady Broncos entering the season, but Thomas is excited to see the hunger in this team.
"It's just [about] competing," Thomas said. "[We are] trying to build on last year, because they did have success last year. Those two seniors coming back are a big part of helping decide how we're going to end up this season."
Thomas promises the focus of her team will be on defense this season, and it's something her players have eagerly picked up.
"I'm excited because we're solely focused on our defense and they're buying into the concepts of it," Thomas said. "We want to get after it and play well on defense."
Braswell Lady Bengals
Key Returners: Tiarah Starks, G, Jr.; Achlie Brown G, Jr.; Cameron Gibson F, Jr; Aminah Hall F, Jr.; Trinity Barnes G, Jr.
Key Newcomers: Destiny Baker, G, Fr.; Darielle Neil, G, So.
2018-2019 Outlook: Second-year coach Paige Trujillo leads a young Braswell team into its third year of existence. Led by a core group of juniors and only one senior, the Lady Bengals will face a tough nondistrict slate featuring several 6A schools in preparation for a grueling district run.
It is the first year Trujillo developed her own schedule, knowing she had to take advantage of it. She said her team will face difficulty with their size.
"We have to be able to put pressure on people because of our size," Trujillo said. "We have to find a way to put pressure on ball handlers and make them make a decision or we will get beasted underneath."
Lake Dallas Lady Falcons
Key Returners: Dorian Norris, F, Jr.; Josephine Elliot, F, Jr.; Ary Hughes, G, Sr.
Key Newcomers: McKenzie Buss, G, Fr.; Georgia Elliott, G/F, Fr.
2018-2019 Outlook: First-year coach Katherine Madison has a mixed bag of players. Anchored by a group of returning juniors, the Lady Falcons have one goal this season.
"We want to win a playoff game," Madison said.
Four freshmen will have a chance to make an impact this season as Madison believes one of the off court challenges her team will face is meshing together. It is a challenge that Madison is ready to face in her first year.
"We have a fresh new team with a lot of different aspects," Madison said. "I think beyond the X's and O's, our challenge will be coming together as a team and coming together as a unit through the season."
Sanger Lady Indians
Key Returners: Brooke Rollins, PG, Sr.; Chloe Malone, G, So.; Kenzie Turkoly, G, Jr.; Desi Gonzales, F, Sr.; Larissa Moser, G, Jr.; Lynzie Rollins, G, Jr.;
Key Newcomer: Sarah Burke, F, Sr.
2018-2019 Outlook: Sanger advanced to the regional final for the first time since 1981 last season and finished with a program-record 31 wins. The team went through a bit of a staff shakeup as Derek Hilliard was promoted from assistant to head coach while Tracey Sykes stepped down to be an assistant while serving as the girl's athletic coordinator.
The Lady Indians, who enter the year No. 6 in Class 4A, lost three key starters in Tatum Whitewood, Maci Turkoly and Allye Morrow, but return last year's district co-offensive player of the year in Rollins and the defensive player of the year in Malone.
"I'm super excited," Hilliard said. "Ever since the end of last year, things kind of sparked them a bit. I feel like we have a really good shot to be back at the regional tournament fighting our way to state. Last year made that realistic for them, so they're pumped about it."
Aubrey Lady Chaparrals
Key Returners: Kaia Saylor, F, Jr.; Kathimae Dow, G, Jr.; Gabi Grisso, Jr., G; Miranda Nowak, G, Sr.
Key Newcomers: Shay Burton, G, Jr.; Audrey Beaty, F, Fr. 
2018-2019 Outlook: Aubrey learned a lot from last year's close loss to eventual state champion Argyle in the second round of playoffs. Gathright's team returns most of its talent from the successful season and hopes to take the next step this year.
"Our team knows they belong now," Gathright said. "Our program is at a different level than it has been in a number of years and that Argyle game proved it to us."
Gathright enjoys an up-tempo style on both sides of the court, and he feels he has the depth this year to finally commit to it.
"We always like to play fast, but I've been limited the last couple of years because our depth hasn't been as strong as it's going to be this year," Gathright said. "We're going to be able to play as fast as we'd like to, and our depth is much improved."
Krum Lady Bobcats
Key Returners: Calie Marquis, G, Jr.; Tori Hamilton, G, Jr.; Olivia Kamesch, F, Sr.
Key Newcomer: Jacey Oster, F, So.
2018-2019 Outlook: The Lady Bobcats are moving into their first season in several years without star forward Rhett Robinson and have five players still playing volleyball. Regardless, there is plenty of talent to make this team one of the playoff contenders in District 8-4A.
The philosophy remains the same for Degelia, but players will shuffle around and have to get accustomed to the new season with only four returners.
"Everybody's role changes some [without Robinson] and I think these girls are very capable of filling those roles," Degelia said. "When you don't have an athlete like Rhett, everybody steps up and picks up where the seniors left off. Our chemistry with this group is really good and they're ready for the challenge. This is going to be a fun year for them."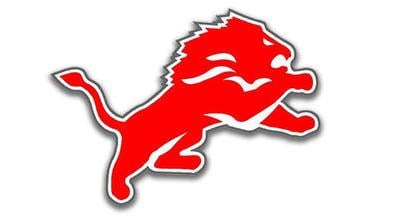 Ponder Lady Lions
Key Returner: Kaia Williams, PG, Sr.
Key Newcomers: Tate Wells, G, Fr.; Karly Ivy, G, Fr.
2018-2019 Outlook: The Lady Lions return all but two players from a team that reached the third round of playoffs last year, including their star point guard in Williams, which has Ponder ranked No. 2 in 3A to open the season.
The two seniors they lost were key players, but Avery said this team could have up to five freshmen make the varsity team this year. Avery loves to full court press the opposition, so the added depth and athleticism should end up improving an already dangerous Ponder program.
"We like to press and run, and we'll be a little bit faster than we were last year," Avery said. "Our freshmen are pretty athletic, so they should come in and bring some team speed. You're going to see a lot of the same, just faster which should make our defense a little bit better."
Pilot Point Lady Bearcats
Key Returners: Kenedee Gist, G, Sr.; Embriaya Bowen, G, Sr.
Key Newcomers: Olivia Pedigo, G, Fr.; Lindsey True, G, Fr.
2018-2019 Outlook: First-year coach David Lay fully expects there to be challenges with several new faces. Despite the changes, the Lady Bearcats will be led by a duo of returners in Kenedee Gist and Embriaya Bowen, who is coming off an injury that kept her out most of last year.
The Lady Bearcats will face a tough district schedule that features teams such as Ponder and Pottsboro, but Lay — a former assistant at The Colony — thinks challenging his team in nondistrict will prepare them for a playoff push.
"We have a really tough schedule throughout," Lay said. "We will have growing pains early in the year. Our system will be different from before. I've got to make sure I'm communicating the expectations with everyone. We fully expect to compete for playoffs."
Liberty Christian Lady Warriors
District: TAPPS 6A (District 1)
Key Returners: Bailey Lewis, F, Sr.; Gabby McBride, F, Sr.; Bella Hughes, F, Sr.; Payton Oltrogge, G, Sr.; Aimee Alverson, G, Jr.
Key Newcomers: Emma Wolski, G, Fr.; Grace Alverson, G, Jr.
2018-2019 Outlook: The Lady Warriors return a slew of girls who logged a considerable amount of minutes last year. Lewis, who is taller than six feet, is a solid presence inside and is one of four seniors coach Ken Burroughs pointed to as his key players.
He said he expects more from his team, which finished fourth in district last year and lost in the region finals.
"On paper, we should be a lot better and stronger than we were a year ago," Burroughs said. "But that doesn't mean anything. You still have to go play."
Calvary Lady Lions
District: TAPPS 3A (District 1)
Key Returners: Gracie Sammons, PG, Sr.; Lucy Parson, G, Sr.; Kelsey Simmons, Sr.
Key Newcomer: Faith Sammons, Fr.
2018-2019 Outlook: The Lady Lions have a mature team that will be able to draw off its experience of going to the state tournament for the last three years. With first-team all-state point guard Gracie Sammons leading the way, Calvary is confident in its chances to get back to the state tournament again this season under coach Todd Bramlett.
Matthew Brune, Clay Massey and Steve Gamel contributed to this report.