Argyle's Rhyle McKinney put a bow on a nearly flawless high school career by earning District 8-4A MVP honors for the second-straight year.
The Lady Eagles' leading scorer averaged 20.5 points per game on 49% shooting, helping Argyle reach its seventh consecutive state title game. McKinney was also named Class 4A and under Player of the Year by the Texas Girls Coaches Association.
In addition, the SMU signee earned a spot on the Texas Association of Basketball Coaches 4A all-state team.
Argyle's Bailey Timmons was the Co-Offensive Player of the Year, averaging 9.2 points per game. She was also tabbed to the TGCA all-state team.
Krum's Jacey Oster was the Co-Defensive Player of the Year, while Ashley Baker earned Sixth Man of the Year honors.
Argyle's first team selections included Brooklyn Carl, Kiley Lavelle and Abby Williams. Carl led the Dallas-Fort Worth area in assists the last two years and was a TABC and TGCA all-state selection.
Shelby Henches and Rachel Fields were second team picks for the Lady Eagles.
Krum's Tori Hamilton and Cali Marquis were named to the first team for the Lady Bobcats. Marquis was Krum's leading scorer, averaging 10.5 points per game, while Hamilton was a TABC 4A Region I selection.
Kennedy Stokes was the Lady Bobcats' lone second team selection.
In District 11-4A, Aubrey's Kathimae Dow was crowned MVP, leading the Lady Chaparrals to a district title and appearance in the region quarterfinal.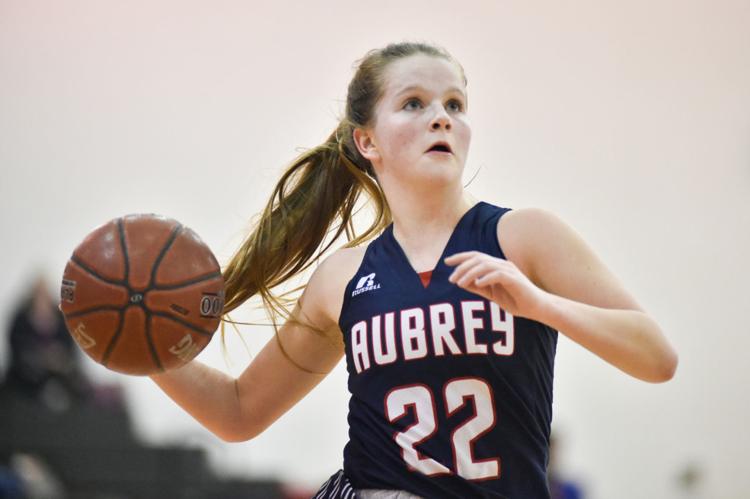 Dow averaged 13.1 points per game to lead Aubrey and shot 30.8% from beyond the arc.
Sanger's Bella Ringenberg was the 11-4A Newcomer of the Year. The sophomore averaged a 10-point, 10-rebound double-double and was named to the TGCA 4A all-state team.
Aubrey's coaching staff, led by head coach Ron Gathright, was the 11-4A Coaching Staff of the Year. Gathright guided the Lady Chaparrals to 19-14 record, as Aubrey won 11 of its last 14 games.
Gabi Grisso and Rhianna Stevenson were named to the first team for Aubrey. Audrey Beaty was named to the all-defense team.
Sanger's Lexi Martin and Chloe Malone were first team selections for the Lady Indians, while Emily Lemons and Rylee Hudson were all-defense picks.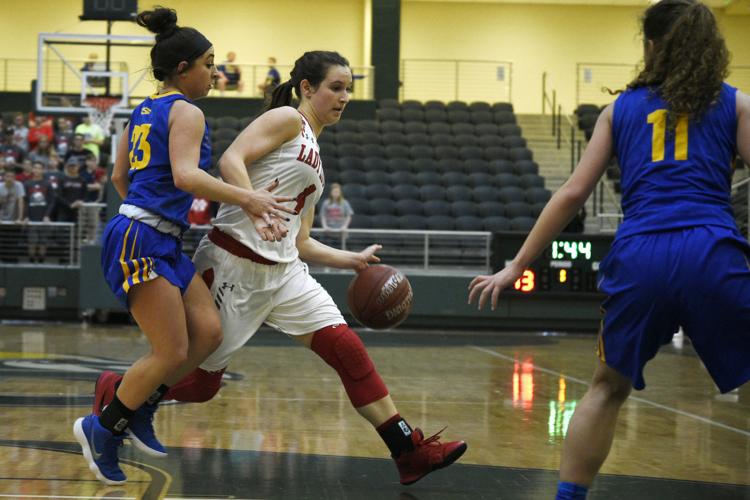 In Ponder, senior Kelley Akins earned District 9-3A MVP honors. Akins averaged 9.2 points per game and was named to the TGCA Class 3A all-state team.
Sophomore Karly Ivy was the Defensive MVP but led the Lady Lions in scoring at 10.7 points per game. She was also a TGCA all-state selection.
Tate Wells, Kenzie Crider and Kassi Ballard were named to the first team for Ponder. Karlee Hastings and Marlee Moynagh were second team picks.
Pilot Point, meanwhile, had freshman Aaliyah Jordan earn Newcomer of the Year Honors. The Lady Bearcats also had Lindsay True named to the second team.