The Dave Campbell's Texas Football 2020 Whataburger Super Team was released on Thursday morning, and four Denton-area football players were among those on the prestigious squad.
Ryan's Ja'Tavion Sanders and Ty Marsh, Guyer's Cooper Lanz and Argyle's Jack Tucker were all selected to the team, which was voted on by fans. According to DCTF's website, more than 300,000 ballots were cast during the voting process.
Marsh was one of three linebackers selected. Sanders was one of four utility players. The Texas signee has recorded 58 catches for 1,079 yards and 15 touchdowns this season.
Both Marsh and Sanders will play for the Class 5A Division I state title on Friday night when Ryan takes on Cedar Park.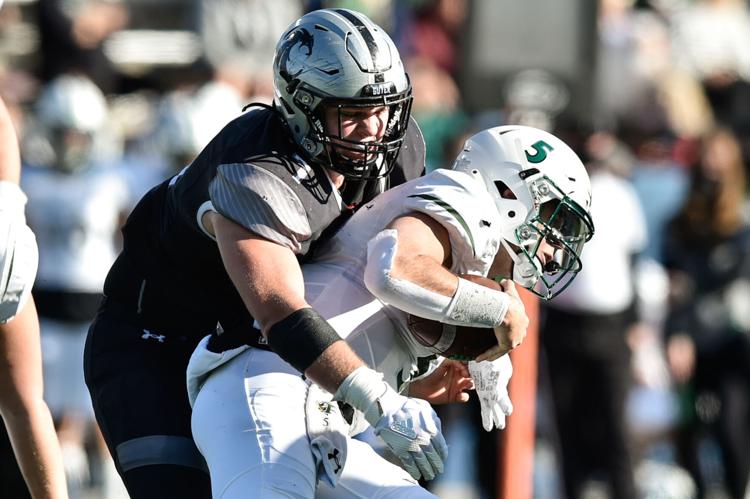 Lanz, meanwhile, was one of four defensive linemen tabbed to the team. The Baylor signee was a wrecking ball for Guyer en route to the Class 6A Division II semifinal, leading the Wildcats in tackles and sacks. Lanz also forced two fumbles in the state semifinal against Cedar Hill.
Tucker rounded out the list of local players selected to the team. The Texas Tech signee helped Argyle win the Class 4A Division I championship last month, as the Eagles went a perfect 16-0.