North Texas quarterback Mason Fine couldn't help but be impressed when he saw all the talented young players on the field when the Mean Green opened practice this fall.
UNT had just brought in one of the more highly regarded recruiting classes in recent program history on the heels of a solid group that arrived in 2018.
"Those young guys are freaks," Fine said of UNT's young standouts in general, and a particularly intriguing batch of wide receivers. "They are talented. As soon as they stop thinking so much and just go out there and play, they are going to be a special group."
That time appears to be arriving ahead of schedule as UNT heads out on the road to face Charlotte on Saturday.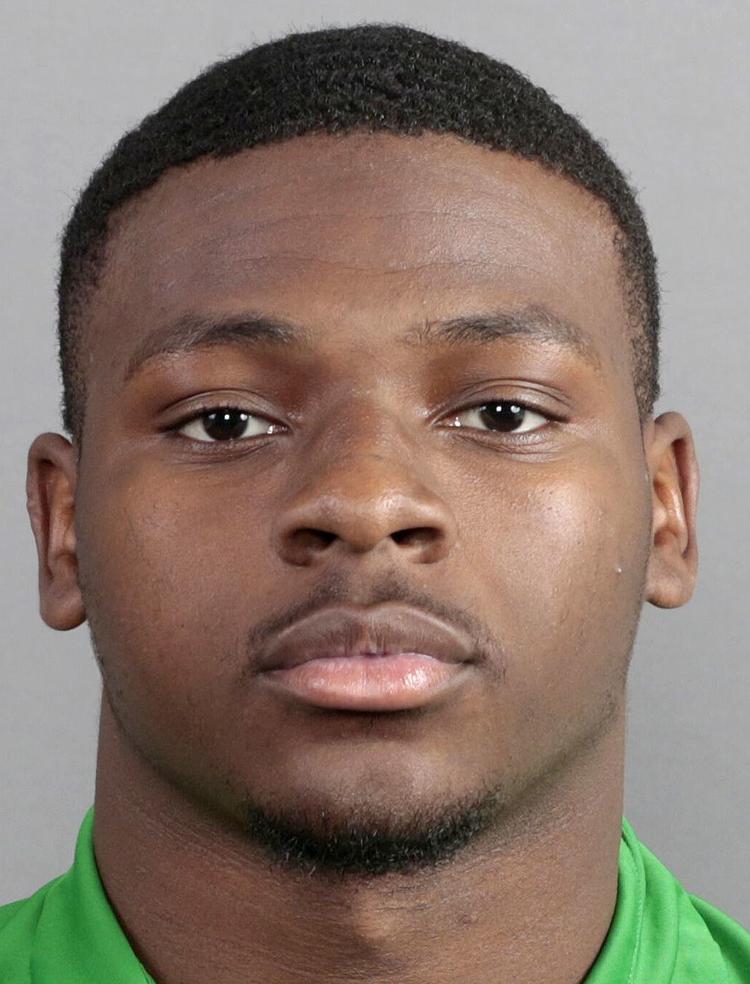 Sophomore linebacker KD Davis ranks third in C-USA with 64 tackles and was part of UNT's 2018 recruiting class that also included Jyaire Shorter. The redshirt freshman wide receiver has four touchdown catches this season.
Freshman cornerback DeShawn Gaddie, one of the gems of UNT's 2019 recruiting class, blocked a punt Dominique Harrison returned for a touchdown last week in UNT's win over Middle Tennessee. Fellow freshman Deonte Simpson caught three passes for 40 yards against the Blue Raiders in just his fourth game.
UNT will lean on those young players as it looks to get on a roll after a 3-4 start. The Mean Green are 2-1 in C-USA play and have little room for error if they want to stay in the conference title race heading into their game against the 49ers (2-5, 0-3).
"I'm excited about those young guys," UNT coach Seth Littrell said. "They have started to gain confidence and make plays.
"They have talent, measurables and speed."
There has been a buzz about UNT's last two recruiting classes ever since the letters of intent were signed.
The hope was the group would bolster the growth of UNT's program down the line. Those players' opportunity arrived earlier than expected as the Mean Green try to build on a bumpy start.
UNT lost preseason All-Conference USA wide receiver Rico Bussey Jr. to a season-ending knee injury in a loss to Cal in its third game. The Mean Green were already planning to lean on several of the young top players from their last two recruiting classes.
Losing Bussey forced UNT's coaches to rely even more on that group. UNT was planning on redshirting Simpson but changed course when it lost Bussey.
Simpson made his debut the following week in a win over UTSA and has seen his role continue to grow.
"We need those guys," Littrell said of players like Simpson and Gaddie. "They would be redshirting if we didn't need them. We have focused on developing them early because you never know when their time is going to come."
Simpson's time arrived in UNT's win over MTSU. The Mean Green faced a third-and-11 situation from the Blue Raiders' 31 on their opening drive.
Simpson made a leaping grab on the sideline to keep the drive alive. UNT scored two plays later.
"Making that catch helped build my confidence," Simpson said. "We preach about making the plays that come to you."
Those opportunities are coming the way of UNT's young players more and more. Simpson, Shorter and redshirt freshman Austin Ogunmakin combined for eight catches and 130 receiving yards last week.
The emergence of those players seems to be coming at an ideal time for UNT, not only in terms of this season but also the long-term future of the program. UNT has 16 seniors playing key roles, including some of the program's top players.
All five of UNT's preseason All-C-USA selections are seniors, including Fine. Bussey has a redshirt season available and could pursue a medical redshirt while recovering from a torn anterior cruciate ligament in his knee.
The Mean Green appear prepared to continue their rise even if they lose Bussey along with those other four seniors because of their improved efforts in recruiting that have brought on a new wave of talent.
Littrell credited his assistant coaches and recruiting staff for landing that group, including Luke Walerius and Shelby McIntyre.
Walerius joined UNT's staff as the Mean Green's director of recruiting in January of 2018. McIntyre took over as the program's coordinator of football recruiting operations a few months later.
"Luke and Shelby have done a phenomenal job," Littrell said. "Our staff understands that recruiting is the lifeblood of your program. We have to have players. We can game plan and scheme, but if you don't have the guys to do it, you are not going to win a lot of games."
UNT is a whole lot more confident in its position to continue a run that has seen the Mean Green play in a bowl game in each of the last three seasons because its young players.
"We can be a special group if we work hard and do the things we are supposed to do," Davis said. "We can help this program continue to grow. That is what I'm focused on."