North Texas coach Seth Littrell is on the verge of adding Eric Mathies to his staff.
Mathies spent the 2017-18 seasons as the defensive line coach at Florida Atlantic before leaving the program.
A source with knowledge of the situation confirmed to the Denton Record-Chronicle that UNT is in the process of hiring Mathies. The school will announce the longtime defensive line coach has joined the program once the university completes a background check and approves the hire.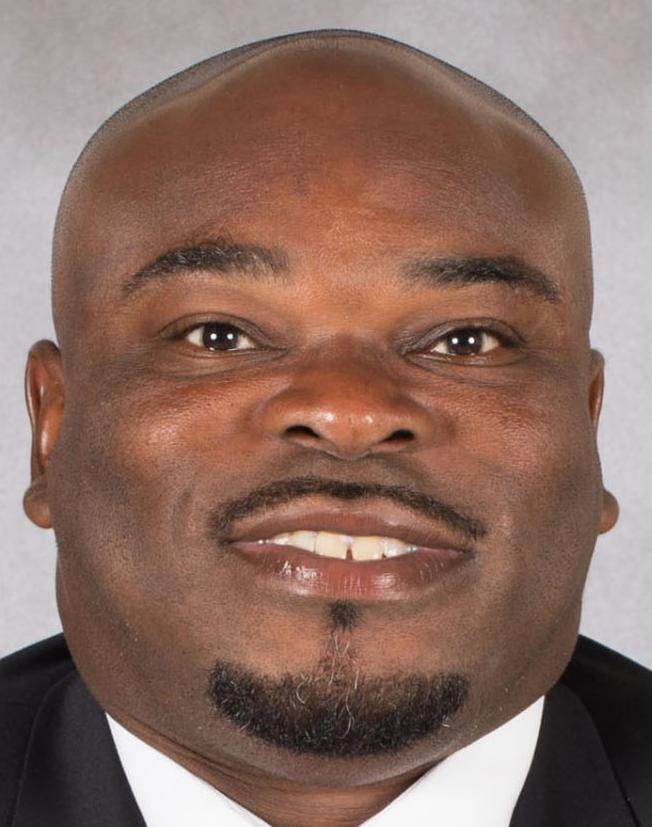 Mathies has coached defensive linemen throughout his career that includes stops at Midwestern State, Tennessee State, Western Kentucky and South Florida in addition to FAU, where he also served as the Owls' recruiting coordinator.
Littrell hired Clint Bowen as his defensive coordinator in late December. Bowen worked with Mathies at WKU in 2010.
Mathies oversaw an FAU defensive line that helped the Owls limit opponents to 158.9 rushing yards per game while posting 38 sacks in 2017, when FAU finished 11-3.
The former Murray State defensive lineman is set to join UNT's staff at a time the Mean Green are looking to bounce back from a 4-8 season. UNT struggled in 2019 defensively while allowing 32.5 points per game.
Littrell fired defensive coordinator Troy Reffett following a season-ending loss to UAB and brought on Bowen to revamp a unit that allowed at least 39 points in five games last season.
UNT played in a 3-3-5 scheme under Reffett. Bowen has used a 4-3 scheme at times during his tenure as a defensive coordinator that included one season in that capacity at UNT in 2011.
The Mean Green will turn to Mathies to guide its defensive front as it adjusts to playing under Bowen. Mathies will face a significant challenge while rebuilding a unit that lost its top player in defensive end LaDarius Hamilton.
Hamilton led UNT with 8.5 sacks in 2019, when he also posted 10.5 tackles for loss on his way to earning honorable mention All-Conference USA honors.
UNT also lost another starter in senior defensive end Darrian McMillan to graduation.
The Mean Green will look to rebuild around nose tackle Dion Novil, who posted 13.0 tackles for loss as a junior last season.
The addition of Mathies will round out Littrell's staff after a dramatic offseason overhaul. UNT has brought on five new assistant coaches to replace members of last season's staff who were either fired, took jobs at other schools or left the staff and have not yet found positions at other schools.
UNT hired offensive line coach Mike Bloesch from Tulsa to serve in the same capacity with the Mean Green.
Mike Ekeler is returning to UNT, where served as an assistant in 2016, to coach special teams. Ekeler spent last season coaching Kansas' special teams. Former Argyle High School offensive coordinator and Baylor assistant Tate Wallis is also set to join the staff as an offensive assistant.
UNT has officially announced the addition of Bowen and Bloesch, but has yet to announced that Ekeler, Wallis and Mathies have joined the staff.