Seth Littrell was looking for a way to jumpstart a program at a low point when he took over at North Texas prior to the 2016 season.
The Mean Green were coming off a 1-11 campaign heading into Littrell's first season. That time seems like a distant memory now, thanks in part to a host of seniors who will face UAB on Saturday at Apogee Stadium in their final game.
The Mean Green aren't where they hoped to be at 4-7 and out of bowl contention, but they are a whole lot better off than a few years ago.
UNT played in bowl games in three straight seasons and won nine games in the last two years before injuries and the departure of a few key seniors caught up with the Mean Green. There are plenty of reasons for that success. Littrell counts this year's seniors as one of the biggest.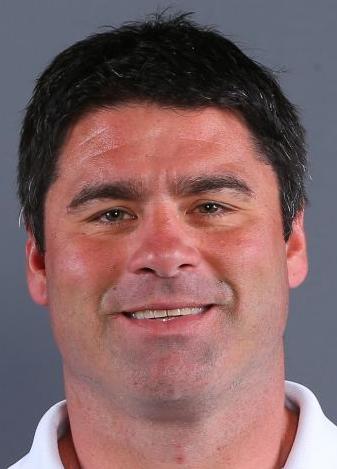 "I will always have a special place in my heart for this senior class," Littrell said. "We started this journey together. They have done some great things and accomplished a lot while helping us create a foundation and culture for our program.
"I will do everything in my power to send them out the right way."
That could be a tough task in a game against a UAB team with a whole lot on the line.
The Blazers (8-3) are in a three-way tie for the lead in Conference USA's West Division with Louisiana Tech and Southern Miss at 5-2.
UAB can repeat as West Division champions with a win over UNT, if Southern Miss falls at Florida Atlantic.
The Mean Green know they'll face a motivated Blazers bunch that features one the of the best defenses in the country. UAB leads C-USA with an average of 18.3 points allowed per game and ranks sixth nationally in scoring defense with 268.1 yards surrendered per game.
The Blazers have allowed 14 or fewer points in four of their last five conference games.
"They have some dudes," UNT quarterback Mason Fine said. "Their scheme is nothing complex. They are going to try to line up and beat you up. They are No. 1 in the conference in defense for a reason."
UNT has leaned on its seniors all season when it faces a challenge like the one it will encounter Saturday. That's exactly what the Mean Green decided they would do again following a tough loss to Rice last week.
UNT entered the final two weeks of the season knowing it needed to beat both Rice and UAB to become bowl eligible. Those hopes ended when the Mean Green's rally from a 20-point deficit came up short in a 20-14 loss to the Owls.
"After the Rice game, the seniors and underclassmen pulled together and said we would go out on a win," UNT wide receiver Michael Lawrence said. "For the seniors, this is our last week. We have to make the most of it and are determined to get our minds right and get a win over UAB."
Fine and Lawrence are just two of several key seniors who will play their last game for UNT this weekend.
Fine has rewritten the Mean Green's record book and is the leading active passer in major college football with 12,237 yards. Lawrence ranks ninth in program history with 141 catches.
UNT is hoping that senior duo can help get the Mean Green back on track after a tough couple of weeks offensively.
The 14 points UNT scored against Rice were a season low and marked a second straight tough game offensively for the Mean Green.
UNT was blown out by Louisiana Tech 52-17 two weeks ago, when Fine was knocked out of the game with a concussion. He returned last week for UNT's loss to Rice.
UAB is expecting the Mean Green to put up a much better fight in their season finale than they did against the Bulldogs.
"I told the players, 'This will be their bowl game, their seniors' last game and their last home game,'" UAB coach Bill Clark said. "We're going to expect every bit of their best."
That is what Littrell is expecting as well. He's seen UNT's program grow over the course of four seasons behind a group of seniors who helped set the tone.
"They know this is their last opportunity together as a family to go out and compete," Littrell said. "They want to go out the right way."
Key matchup UNT LB KD Davis vs. UAB RB Spencer Brown
UAB's biggest weakness is an offense that has floundered at times. The Blazers' two losses in Conference USA play came in games they couldn't get anything going offensively.
UAB fell at Southern Miss 37-2 and Western Kentucky 20-13.
UNT will have a much better chance to win if it can slow down the Blazers, particularly their running game on what is expected to be a cold and rainy day.
Linebacker KD Davis leads UNT with 85 tackles and has two fumble recoveries on the season. He will be a big part of the Mean Green's plans to slow down UAB and its running game.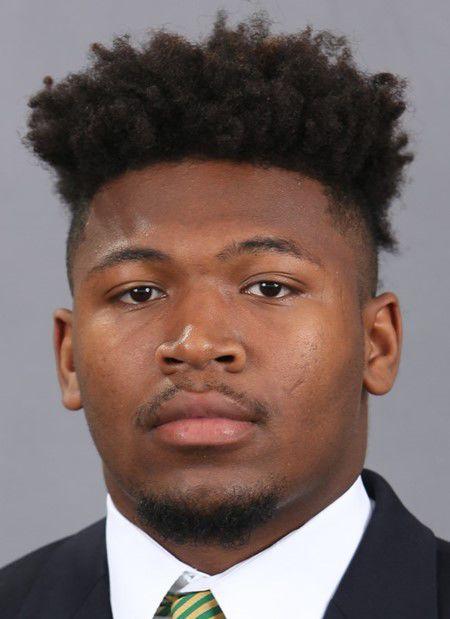 The Blazers have four players with at least 200 rushing yards on the season, including Spencer Brown. The junior was a preseason All-Conference USA selection. He has 351 rushing yards and four rushing touchdowns on the season.
UAB is averaging 157.2 rushing yards per game. The Mean Green will have a much better chance to win if Davis and UNT's defense can hold Brown in check.
Matching up UNT's offense vs. UAB's defense
The Mean Green enter their game against UAB off one of their worst outings of the season offensively in a loss to Rice. UNT managed just 238 yards and were shut out in the first half by the Owls.
The Mean Green are still averaging 31.5 points per game behind quarterback Mason Fine. The senior has thrown for 2,820 yards and 27 touchdowns.
Running back Tre Siggers is also in the midst of a solid season and has rushed for 830 yards.
UAB has one of the top defenses in Conference USA and is allowing just 18.3 points and 98.8 rushing yards per game.
UNT's defense vs. UAB's offense
UNT played one of its best game of the season defensively last week against Rice and allowed just 20 points. The Mean Green shut out the Owls in the second half.
UNT is allowing 33.1 points per game, despite playing well last week.
UAB made just enough plays offensively in its last game to pull out a key 20-14 win over Louisiana Tech. The Blazers could have quarterback Tyler Johnston III back this week after he missed three straight games with a knee injury.
UAB has struggled at times without Johnston but has been more consistent overall.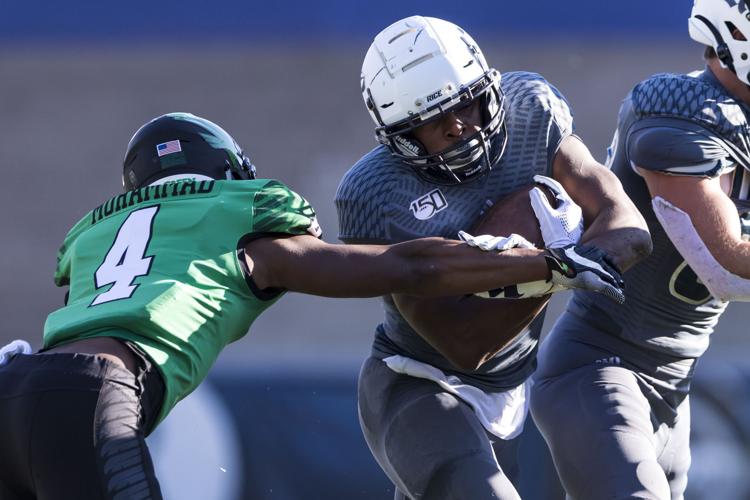 Four downs: Keys to today's game Find the motivation to play
UNT didn't show up ready to compete last week in a loss to Rice that ended the Mean Green's bowl hopes. UNT quickly fell behind 20-0 and couldn't complete the comeback. The Mean Green can't afford a repeat against UAB, a team that still has a shot at the C-USA West Division title.
Get the offense back on track
The Mean Green haven't lived up to their high standards offensively in their last two games. UNT scored 17 points in a loss to Louisiana Tech and 14 in a loss to Rice. The Mean Green will need to fare better against UAB, which could be a challenge against the Blazers' stout defense.
Slow down UAB's running game
UAB relies on its running game to power its offense. The Blazers are averaging 157.2 rushing yards per game behind a host of running backs. Four UAB players have at least 200 rushing yards on the season. The Blazers will be content to pound away at UNT on the ground if the Mean Green can't stop them.
Win the turnover battle
The weather is expected to be terrible on Saturday with rain potentially starting early in the day and continuing into the afternoon. The ball will likely be slick and tough to hang on to. UNT can't afford to give UAB extra opportunities on offense and can also help its chances by forcing a few turnovers.